The Commons Health Committee has said claims the Tories are investing £10 billion in the NHS over the next five years are false.
In an open letter, MPs led by former GP, Sarah Wollaston, accuse Philip Hammond and Jeremy Hunt of misleading the public by giving the impression the NHS is "awash with cash".
She claims the real figure is significantly less and closer to £4.5 billion.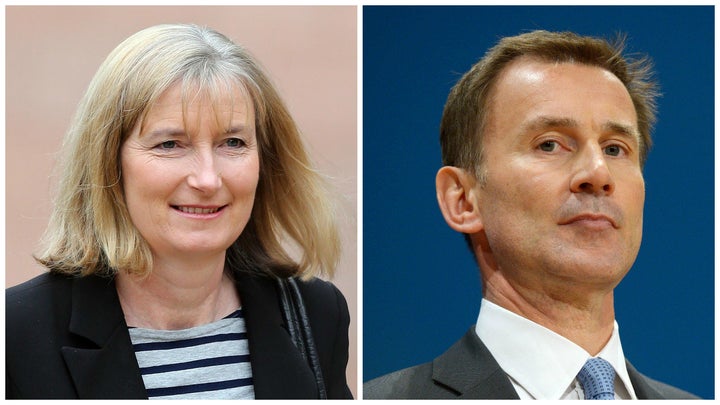 The intervention comes as a poll found almost half of NHS authorities are planning to cut hospital beds while a third have proposals to close or downgrade accident and emergency departments.
The Health Service Journal survey of 99 clinical commissioning groups – reported in the Daily Telegraph – found 46% had plans to reduce inpatient NHS beds while more than half intended to close or downgrade community hospitals.
Speaking to the Today programme on Monday morning, Wollaston said: "[The£10 billion figure] is only technically correct if you're looking at spending on NHS England and you add another year to the spending review and also take into account the switch from other budgets that you would normally consider as health spending.
"For example, you can only arrive at the £10 billion by shifting money from public health budgets and health education and training and also by changing the date with which you calculate real-term increases.
"You can see how they've arrived at the figure but the real figure, we feel, should be quoted at £4.5 billion which is considerably less.
"That's over the period of the spending review and that's normally the period that we talk about in creases in spending. We wouldn't normally, for other government departments, just add another extra year.
"If you look at the middle years we're going to be looking at a far more constrained situation."
One in three clinical commissioning groups said they would be closing or downgrading A&E departments while one in five were expected to close consultant-led maternity services.
Hospital job cuts were expected by one in four, with almost as many saying they intended to close inpatient paediatric departments, reports the Press Association.
The Telegraph said health officials across the country had been ordered to draw up "sustainability and transformation plans" to redesign services in order to deal with the financial crisis in the NHS.
A Department of Health spokesman said: "We know the NHS is under pressure, and to ensure the best standards of care in the future we need an updated system which even better prioritises GP access, cancer care and mental health treatment.
"The NHS is using sustainability and transformation plans to help deliver this change. No decisions have been made and none will occur without local consultation."