Saudi Arabia says women will be allowed to drive for the first time.
The landmark decision brings to an end Saudi Arabia being the only country to specifically forbid women from driving vehicles.
State media has reported Saudi Arabia's King Salman ordered the creation of a ministerial body to give advice within 30 days and then implement the order by June 2018.
The regulation has been part of the conservative kingdom's broad restrictions on women's rights, which include requiring women to secure a male family member's approval for actions such as working and traveling.
Female activists have long protested the ban, including by staging demonstrations during which end up facing arrests and other state restrictions for driving.
Analysts have long recommended lifting the ban to improve the government's stature abroad, particularly in Western capitals where Saudi Arabia is often criticised for its poor human rights record.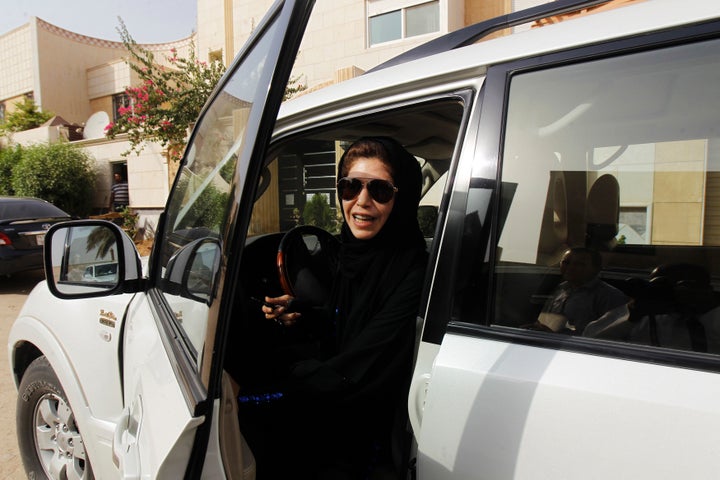 Young Crown Prince Muhammed bin Salman, who is expected to take over from his elderly father in a matter of months, has invested heavily in trying to change perceptions of Saudi Arabia, and the action is seen as one he has been lobbying for behind the scenes for months.
Prince Khaled bin Salman, Saudi Arabia's ambassador to Washington and the king's son, said letting women drive is a "huge step forward" and that "society is ready."
"This is the right time to do the right thing," he told reporters in the U.S. Women will be allowed to obtain licenses without the permission of a male relative.
The announcement came in the form of a royal decree that was reported late Tuesday by the state-run Saudi Press Agency and state TV.
"I am really excited. This is a good step forward for women's rights," said Aziza Youssef, a professor at King Saud University and one of Saudi Arabia's most vocal women's rights activists. Speaking to The Associated Press from Riyadh, she said women were "happy" but also that the change was "the first step in a lot of rights we are waiting for."
Saudi history offers many examples of women being punished simply for operating a vehicle.
In 1990, 50 women were arrested for driving and lost their passports and their jobs. More than 20 years later, a woman was sentenced in 2011 to 10 lashes for driving, though the late King Abdullah overturned the sentence.
As recently as late 2014, two Saudi women were detained for more than two months for defying the ban on driving when one of them attempted to cross the Saudi border with a license from neighboring United Arab Emirates in an act of defiance.
The following is the text of the royal decree issued by Saudi King Salman regarding women being allowed to drive, as translated from the Arabic version carried on the state-run Saudi Press Agency.
Your Royal Highness, Minister of Interior:

We take into consideration (or we study) the pros of allowing women to drive and the cons of banning them from driving, while taking into account the necessary legal rules and adhering to them.

We also refer to what the majority of the Council of Senior Scholars agreed on, which is that the original Islamic ruling in regards to women driving is to allow it, and that those who have opposed it have done so based on excuses that are baseless and have no predominance of thought. The scholars see no reason not to allow women to drive as long as there are legal and regulatory guarantees to avoid the pretexts (that those against women driving had in mind), even if they are unlikely to happen.

And because the country - with the help of God - is the guardian of Islamic values, it considers preserving those values one of its priorities, in this matter and in others, and will not hesitate to take any means to ensure the security and safety of its society.

Therefore; adopt the application of the Traffic Regulations and its executive list - which include issuing driving licenses to men and women alike, and forming a high-level committee of ministries (including the Interior Ministry, Finance Ministry, Ministry of Labor and Social Development) to study the necessary steps needed to implement the regulations. The committee must submit its recommendations within 30 days. The implementation - God willing - will be from 10/10/1439 (Islamic date in June 2018) and in accordance with rules and regulations, and the completion of the necessary steps.
Related