The 24-year-old has only been taking pictures professionally for the past two years, but her editorials - featured on the pages of Dazed & Confused and Hunger - are instantly recognisable, aesthetically stunning and subliminally unsettling.
Carlos Clarke's most famous photo series 'She' explores the disturbing concept of a 'fantasy woman', while 'Body Dysmorphia' focuses on the darker side of social media.
Speaking to The Huffington Post UK, Carlos Clarke explained what drives her as a photographer and reveals the first image from her new photo series 'Lila & Louise' - a story about twin sisters who are eternally trapped inside an abandoned hotel.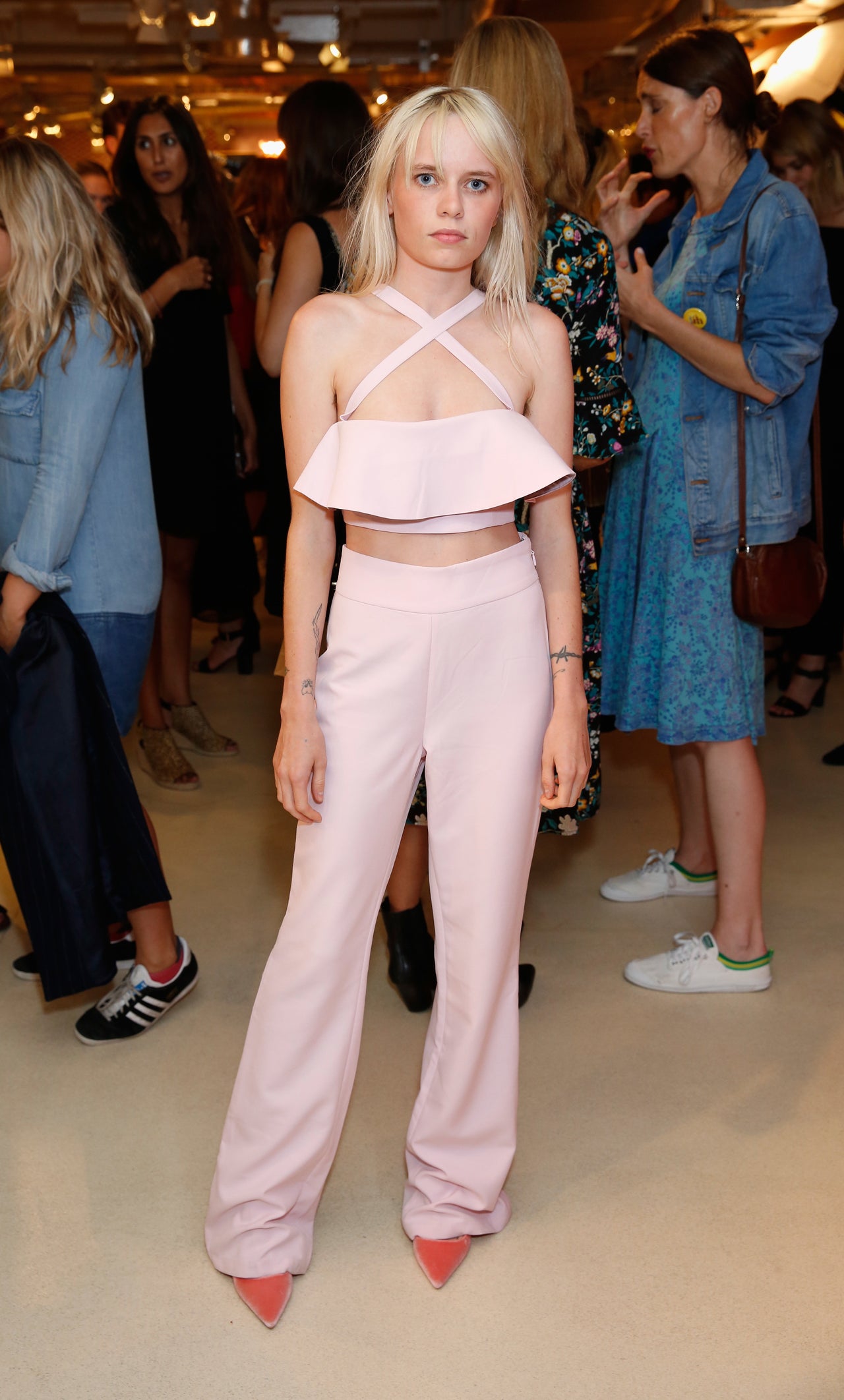 How do you think social media and the 'era of the selfie' have shaped women's view of themselves?
I think in some ways it has been liberating, but in a lot of ways it has created a huge amount of anxiety for women especially - pressure to be successful, pressure to be beautiful, pressure to be having the perfect life.
Mental illness has skyrocketed. Now, more than ever before, young women are at a high risk of suffering mental health problems - and this is all born out of selfie culture.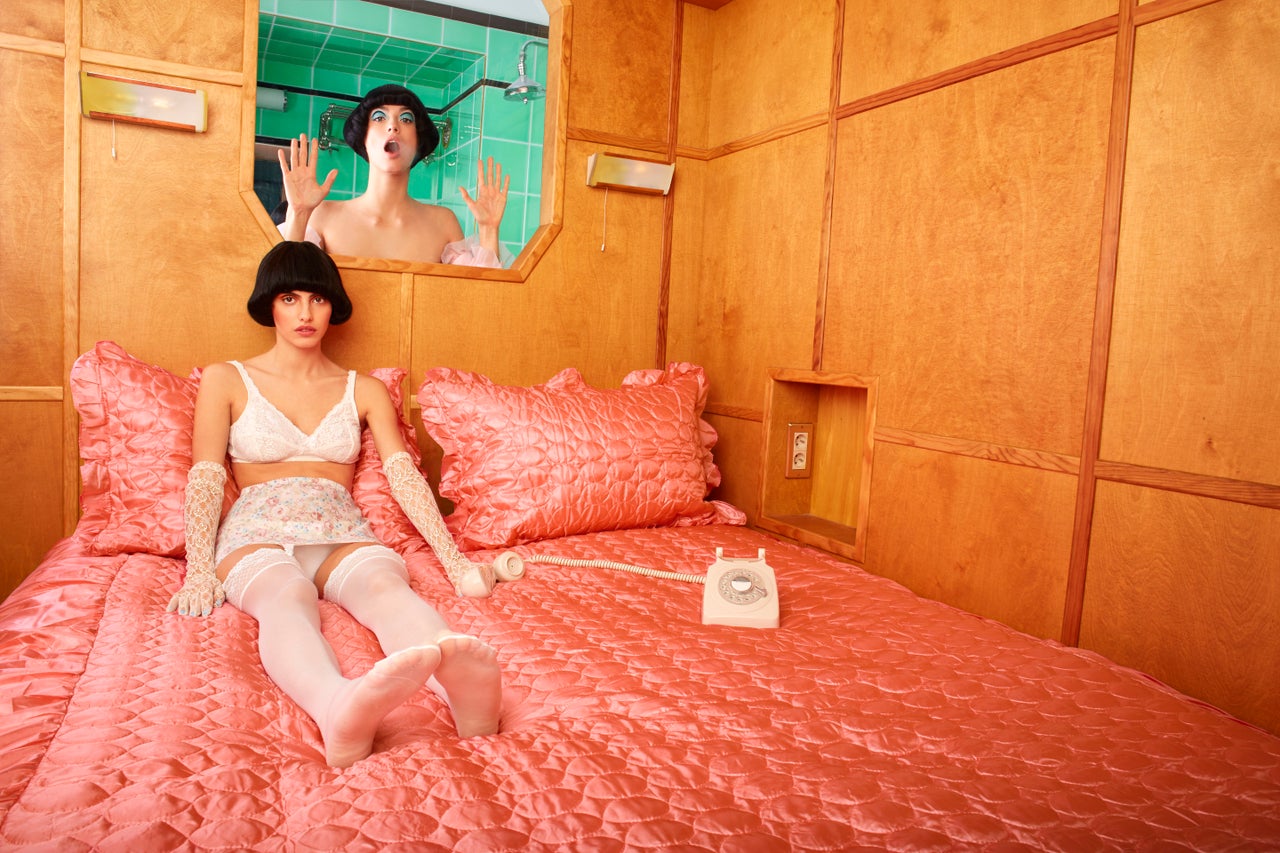 Why do you think it's important to showcase nude female bodies without the male gaze?

As a female I understand what it's like - I have been photographed naked and I think every woman deserves a good naked portrait of themselves.
To come to terms with being naked and to feel confident in your own skin is extremely liberating. I've always thought that a female wearing clothes was far more provocative than a female wearing nothing.
Men can fantasise about what a woman might look like naked, but a female shooting another female naked kind of shatters that idea, it puts women in a powerful position.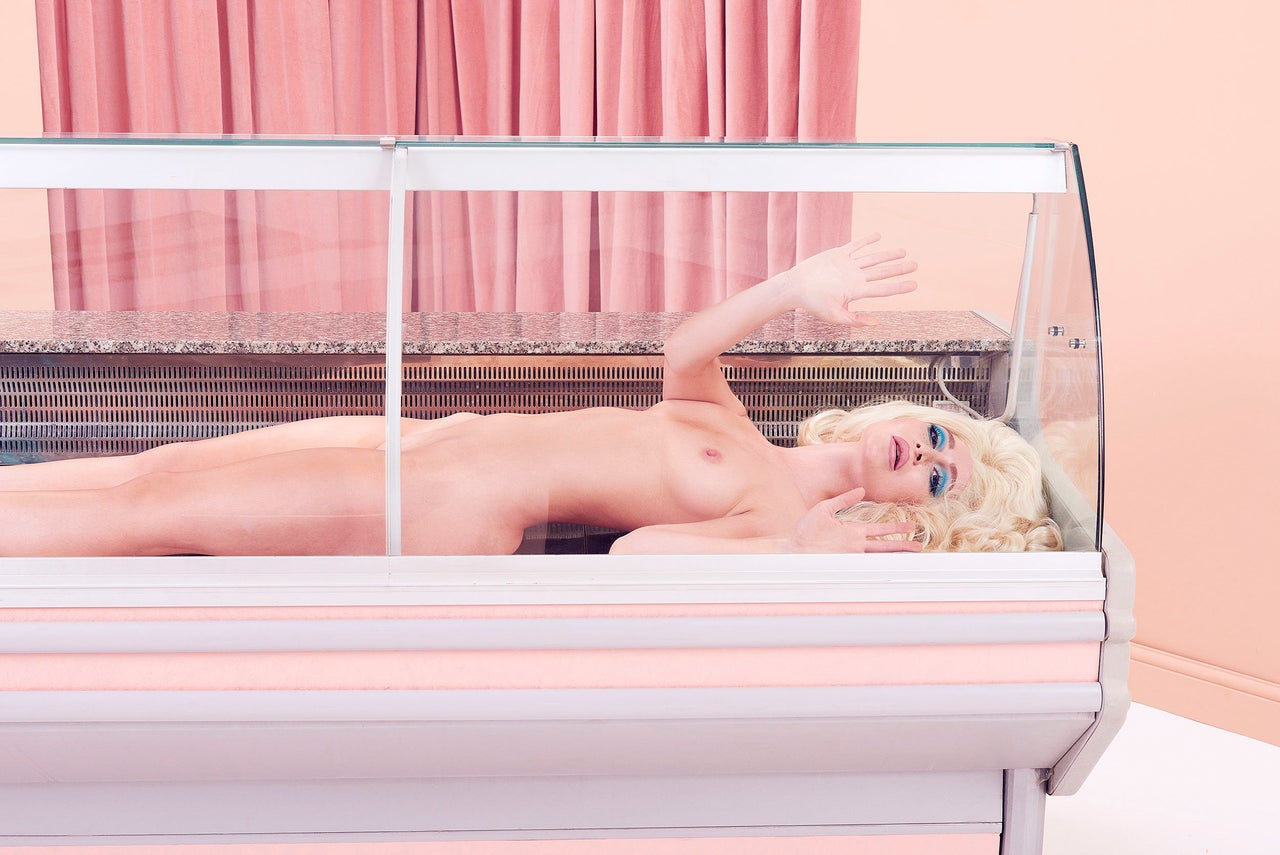 What was the inspiration behind your 'She' series and the concept of a fantasy woman?
I saw an article about a man who built a female robot prototype, which looked like Scarlett Johansson - what made me laugh is the fact he claimed it definitely wasn't based on her. It had obviously been his fantasy for years and he spent huge amounts of money creating this dodgy replica.
It started to make me think about all the weird things people must make at home and about the future of robots. It's kind of funny, but also a quite sinister idea of a perfect woman being this emotionless robot that you could turn on and off. Something that everyone would have in their homes.
Hans Bellmer's book was a big influence on this series and Allen Jones was also referenced a lot for the poses and makeup - I found this obsession with dolls and people's ideas of the perfect woman really intriguing and also a bit disturbing.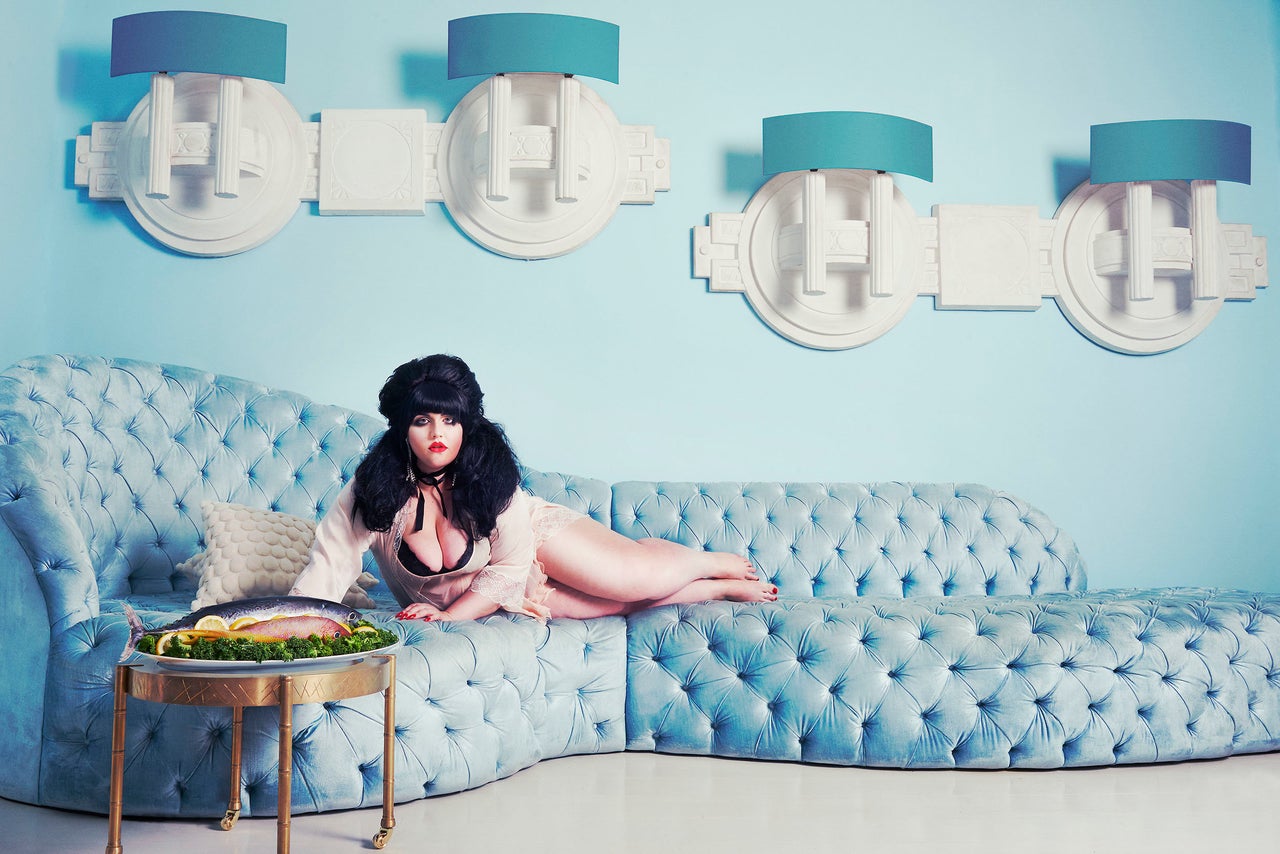 Your most recent work seems to be as much about the set as the models, how do environments help to shape your images?
Locations have been a big inspiration to how I work. I am really interested in set building and the illusions and trickery you can create.
I love 1960s futurism, the artists and furniture designers that came out of the 60s and 70s and their ideas about 'the future'.
The houses, the food, the fabrics, the furniture, the clothes, all seem far more colorful and exciting than now.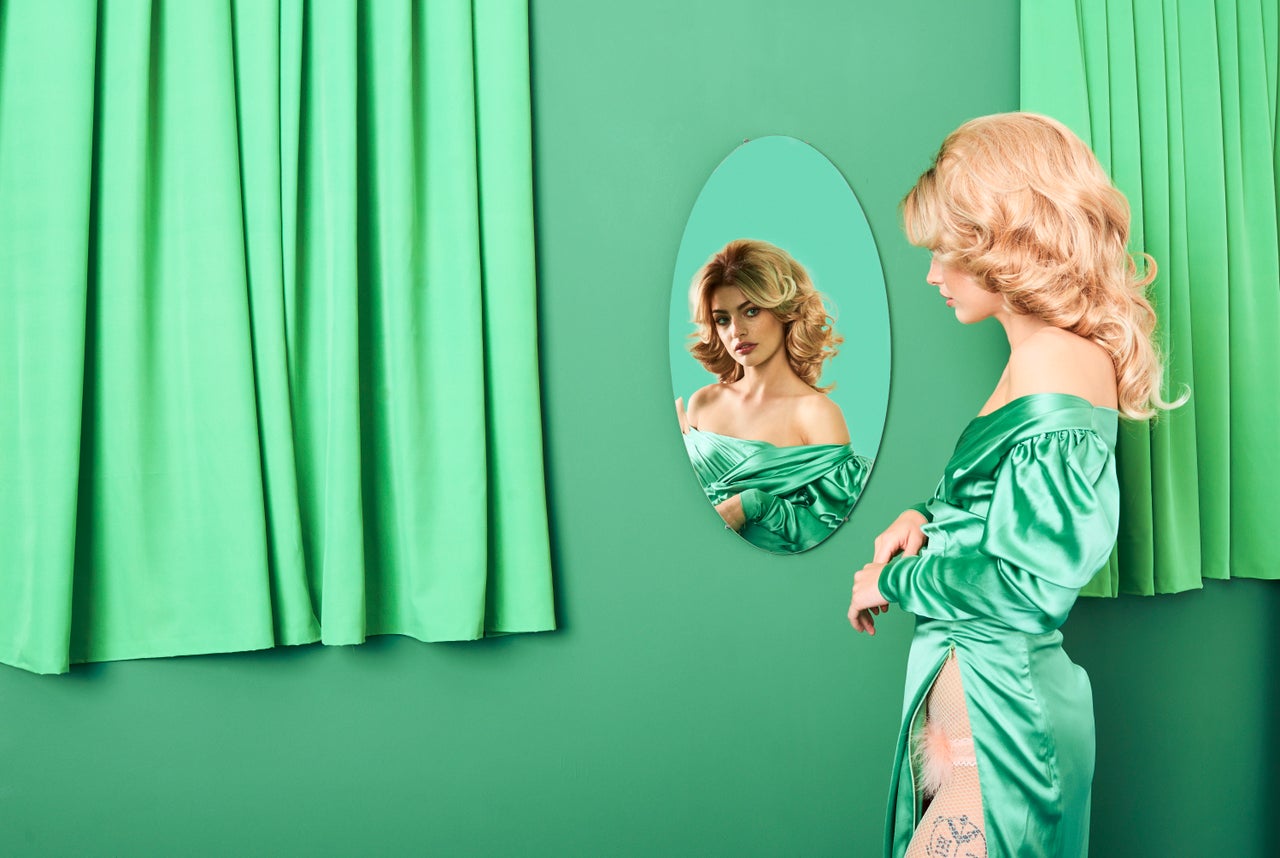 What drives you as a photographer?
The endless possibilities. Being able to use images and film as a means of communication. Creating something from nothing is an amazing feeling, its addictive.
Could you tell us about your magazine 'HATE'?
Luisa Le Voguer Couyet and I created Hate to showcase work that we thought was relevant, somewhere we could voice our opinions that wasn't censored.
We wanted to give young artists and writers a means to publish their work, talk about subjects we thought were important and needed to be talked about.
So far we have had issues on sex, mental health and the next issue will focus on the environment.
Check out more of Scarlett Carlos Clarke's photography in our gallery below: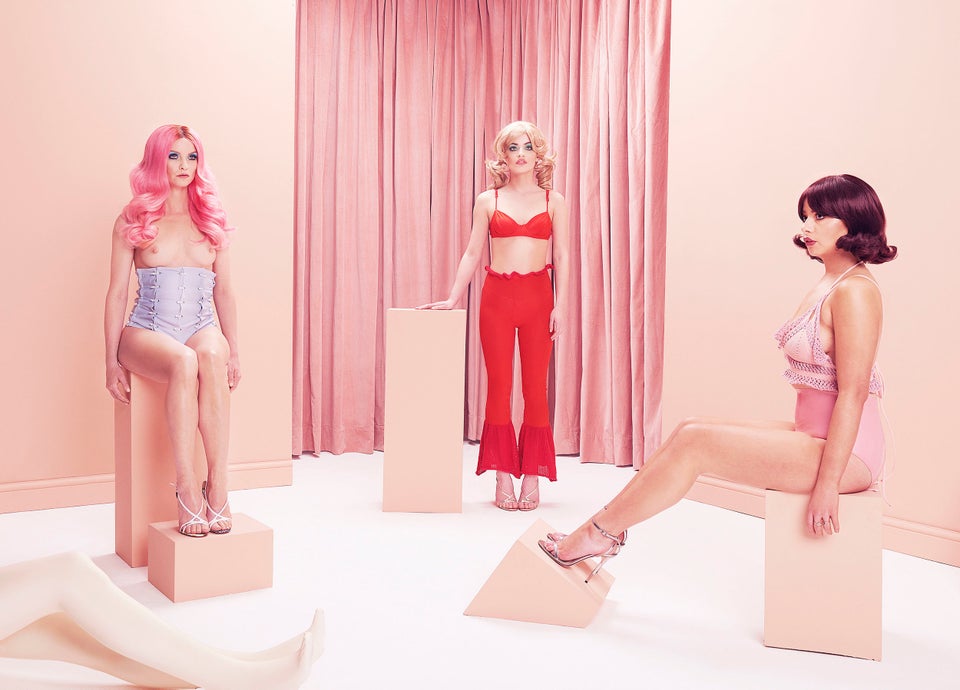 Scarlett Carlos Clarke Photography