Staff and pupils across England are recuperating during a much-needed Christmas break. But many are still unsure what a return to the classroom in January will look like.
Boris Johnson has said he wants schools in England to reopen as planned at the start of January, but said measures were being kept "under constant review" as we learn more about the new Covid variant.
The prime minister told a Downing Street press conference that the government wants secondary school pupils to return to face-to-face lessons in a staggered way in the new year if they "possibly can".
His comments came after Britain's largest teachers' union called on the government to allow schools to move classes online for most pupils for a fortnight in January to allow Covid-19 cases to fall.
The leaders of the National Education Union (NEU) have written to Boris Johnson and Education Secretary Gavin Williamson to call for all students to be kept at home – except key workers' children and vulnerable pupils – over the first two weeks of January to get mass testing set up.
For now, the Department for Education is sticking to the previously published guidance for schools on how to return in January.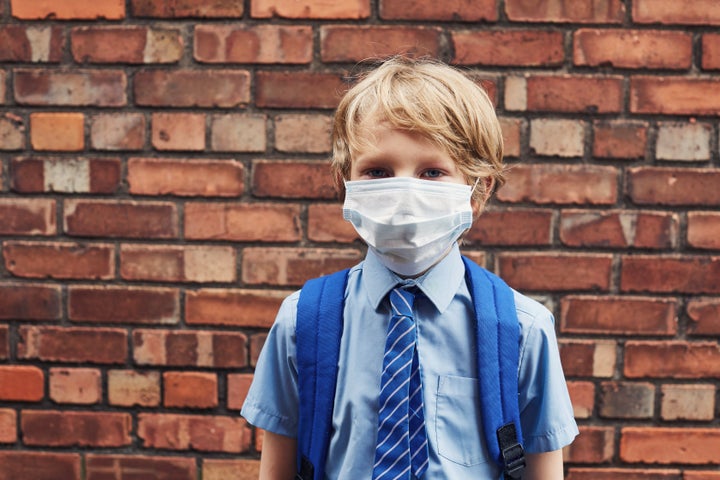 Children in nursery and primary school
Children in nursery and primary school will go back to class as normal in January, the guidelines state.
This is because younger children are rarely impacted by Covid-19 and "show minimal symptoms of SARS2 infection and often have no symptoms at all," according to researchers.
Debate continues about whether young children can spread the virus asymptomatically, though. A large study from South Korea suggests kids under 10-years-old spread the virus to others far less often than adults do, though a separate German study suggests children may be as infectious as adults.
We're also still learning more about the new Covid variant and some data suggests it infects more children.
Children in secondary school and college
For now, the Department for Education (DfE) has ordered secondary schools to stagger the return of students in January – but this advice may change.
It currently says students in exam years (particularly those in years 11 and 13), key workers' children and vulnerable pupils in secondary schools and colleges should return as normal after the Christmas holidays. However, the majority of secondary school pupils should start the term online.
It will be down to schools to organise their phased reopening, so if your child falls outside one of the priority groups, you'll need to wait to be told by the school when they should return. Face-to-face education for all students will resume on January 11.
It is hoped the staggered return will allow headteachers to roll out mass testing of children and staff in the new year.
What's happening with testing?
Every secondary school and college in England will be given access to rapid coronavirus tests from January, the government confirmed.
In the week before Christmas, almost 700,000 children in England did not attend school for coronavirus-related reasons – such as needing to self-isolate. It's hoped the new testing system will keep more kids in the classroom.
From January, students will be eligible for daily testing for seven days if they are identified as a close contact of someone who has tested positive.
Students will not need to self-isolate if another student or staff member tests positive in their "bubble" if they agree to be tested once a day in the new year.
The tests will require the consent of parents, students or school staff, the DfE added. Education Secretary Gavin Williamson said: "This huge expansion of rapid testing for those working in education is a milestone moment in our work to keep schools and colleges open for all."