Painters' brushstrokes could provide subtle clues to Alzheimer's and Parkinson's years before the diseases are diagnosed, according to analysis of some of the world's most famous art.
Experts identified gradual changes in the painting styles of Salvador Dali, Norval Morrisseau, James Brooks and other artists known to have suffered from the degenerative illnesses.
The groundbreaking study could lead to a new avenue of research for scientists searching for ways to diagnose brain diseases in their earliest stages, the Press Association reported.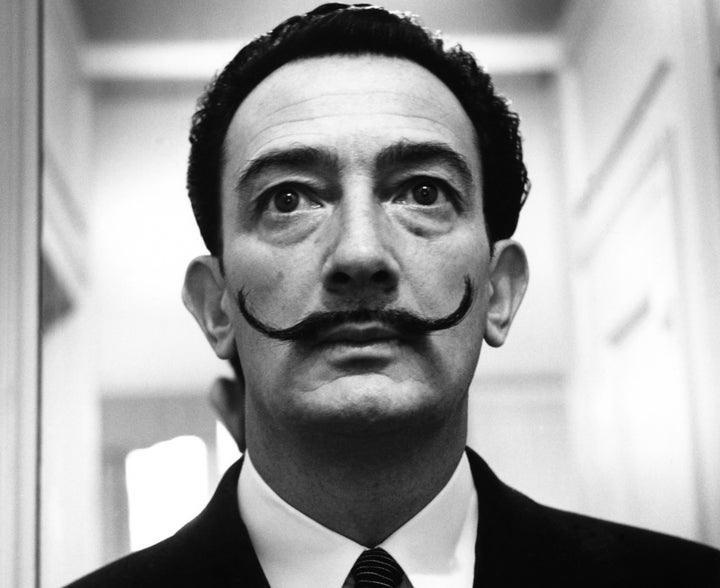 Researchers at Maynooth University in Ireland and the University of Liverpool digitally transformed 2,092 paintings by seven artists into black and white in an attempt to reveal clues to the diseases.
Professor Ronan Reilly, from the Department of Computer Science at Maynooth University in Ireland, ran tests similar to those which search for repeating patterns in snowflakes.
"Identifying changes in someone's behaviour that can predict clinical diagnoses years later is very challenging; however, this data suggests that it could be possible to identify changes in the structure of a painting many years before the diagnosis of a neurological disorder," he said.
Works by Dali, Morrisseau, Brooks and other artists who suffered from Parkinson's or Alzheimer's was compared to paintings by Picasso, Marc Chagall and Claudo Monet, who did not.
Artists who aged without brain disease did not simplify the patterns and structures they used, according to the study, which was published in the Neuropsychology journal.
Dr Alex Forsythe, from the University of Liverpool's School of Psychology, said: "Art has long been embraced by psychologists as an effective method of improving the quality of life for those persons living with cognitive disorders.
"We have built on this tradition by unpicking artists' 'handwriting' through the analysis of their individual connection with the brush and paint.
"This process offers the potential for the detection of emerging neurological problems."
Related