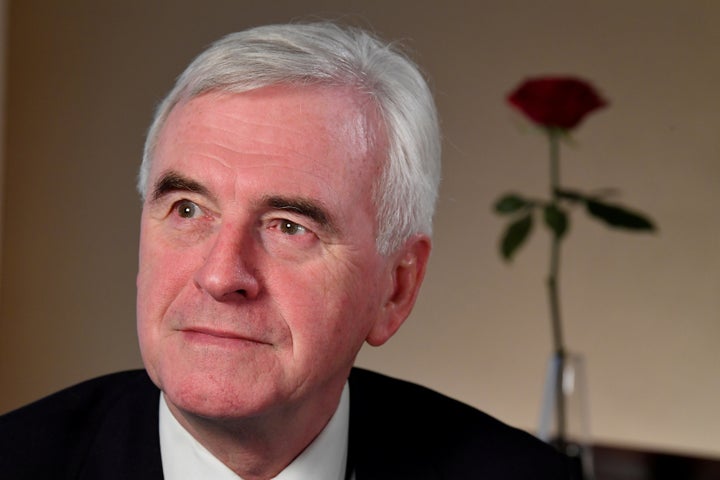 A second EU referendum will become "inevitable" if Theresa May loses a crunch Commons vote on her Brexit deal and refuses to call a general election, Labour's John McDonnell has warned.
The shadow chancellor's remarks raised hopes among activists and MPs that the party will finally take the gamble of pledging a 'People's Vote' in a bid to resolve the Parliamentary stalemate.
HuffPost UK has learned that Labour plans to hold back from pushing the referendum in any amendments to the 'meaningful vote' on May's plans on December 11.
The party wants to see the PM's own proposals suffer a catastrophic defeat, thanks in part to a large Tory rebellion, before putting its weight behind calls for a new poll.
Both Tory 'Remainer' and Labour MPs have been quietly advised not to table 'People's Vote' amendments to the government plans.
Once May's deal is voted down, a cross-party alliance will move quickly to table the killer amendment either to any new motion brought forward by May or to the Withdrawal Agreement Bill, the legislation needed to implement any deal.
On Wednesday night, Labour published its own amendment, which rules out a 'no deal' Brexit. It states the Commons "declines to approve the United Kingdom's leaving the European Union without a withdrawal agreement".
In an interview with the BBC, McDonnell said the Fixed-Term Parliaments Act, which requires a majority of MPs to pass a no confidence vote in the government, made it "very difficult" to trigger a general election.
"If that's not possible, we'll be calling upon the government then to join us in a public vote," he said. "It's difficult to judge this at each stage of this. But that's the sequence I think that will inevitably go through over this period."
Asked if, at that point, another popular vote would become "inevitable", he replied: "That's right. Our policy is if we can't get a general election, well then the other option which we've kept on the table is the people's vote, a public vote."
Labour edged closer to a second referendum at its party conference in September, with Shadow Brexit Secretary Keir Starmer declaring that one option on any ballot paper would be to 'Remain' in the EU.
Jeremy Corbyn has sounded less enthusiastic, while Shadow Home Secretary Diane Abbott warned this month that a new referendum would simply mean "Leave would win again".
One Labour MP said: "All of us who really want a People's Vote know we have to keep our powder dry and not risk an amendment being defeated before Parliament is ready to strike."
The government confirmed on Wednesday night that it will allow up to six amendments to its main Brexit motion to be voted on first, before the PM's deal.
Tory sources said that allowing the amendments to be voted on first would expose the lack of a Commons majority for anything other than the compromise hammered out with the EU.
Labour's own main amendment was announced on Wednesday night, with a bid to get pro-EU Tory MPs to back it. It calls for a 'permanent UK-EU customs union'.
Jeremy Corbyn said: "The Tories have no right to inflict the chaos that would following crashing out of the European Union without a deal. That is why we will work with all sides in Parliament to oppose no deal."
A backbench move to call for the UK to join the European Free Trade Area (EFTA) is also expected, but without the support of the opposition it has no chance of success.
But once the main motion is defeated, and if May refuses to call a general election, a major operation will kick in to mobilise for a second EU referendum.
Labour is unlikely to table a motion of confidence in the PM at this stage, as there is a danger that it would galvanise the DUP and backbench Tories into backing May.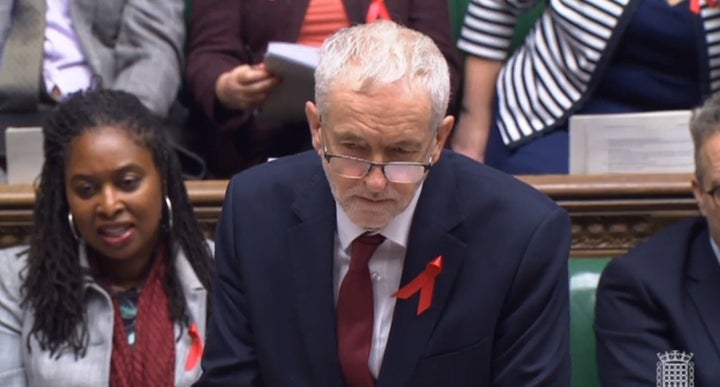 Jeremy Corbyn's spokesman said that a confidence motion was not necessarily a pre-requisite to a People's Vote move.
"If the government is unable to get its deal through parliament on something that's absolutely crucial to its entire programme and to the future of the country, it will have lost the confidence of parliament in any case," he said.
"One of the options if a general election is not achievable is the option of supporting a public vote."
Former cabinet minister Peter Mandelson told TalkRadio that McDonnell's remarks were "quite a shift, that's quite a breakthrough for him".
"We wouldn't be contemplating either a general election or a People's Vote, another referendum, unless, you know, Mrs May's deal goes down in the Commons. I think the Commons has got to have the first bite at it," he said.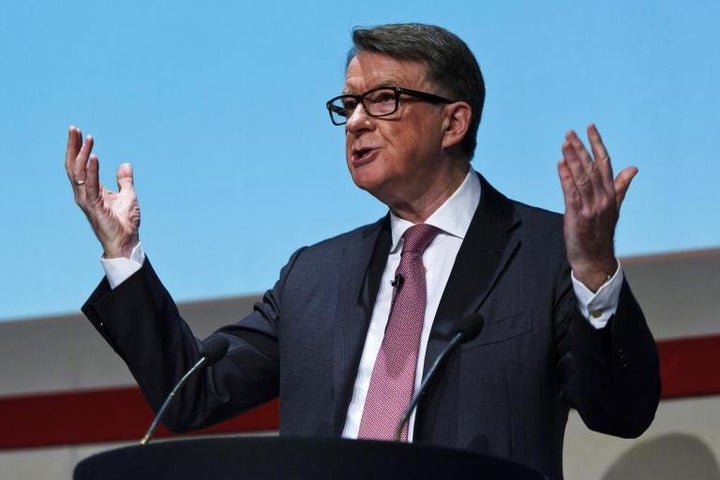 "I have no doubt that they're moving in the direction of a second vote, but that's because they're following public opinion and they should respect public opinion.
"I mean, at the moment I think it was the Daily Mail today that had a poll which said that the public now want a second referendum, a People's Vote, by a majority of 48% to 34% so it's very clear where the public's heading."
McDonnell did sound a note of caution, stating he would prefer to back Labour's own Brexit plan rather than stay in the EU, if that was the choice on offer.
Pressed on whether Labour would again campaign to Remain, he said there would have to be a debate within the party.
"If there was a vote on the whether we remained or whether we accepted another deal, (if) it is a Labour party deal we were confident in, I'd argue for that," he said.
"If it was a deal that we've got no confidence (in) from the government, something like that, I couldn't support it."