The majority of Britons do not want a second referendum on European Union membership once the Government has reached a deal with the bloc, a poll has found.
More than half (57%) rejected calls for a second referendum - an idea backed by Labour leadership candidate Owen Smith - while 29% said they were in favour, the Press Association reported.
Those surveyed also said by a 46% to 38% margin that Theresa May should continue as Prime Minister without a general election, according to a ComRes poll for The Sunday Mirror and Independent.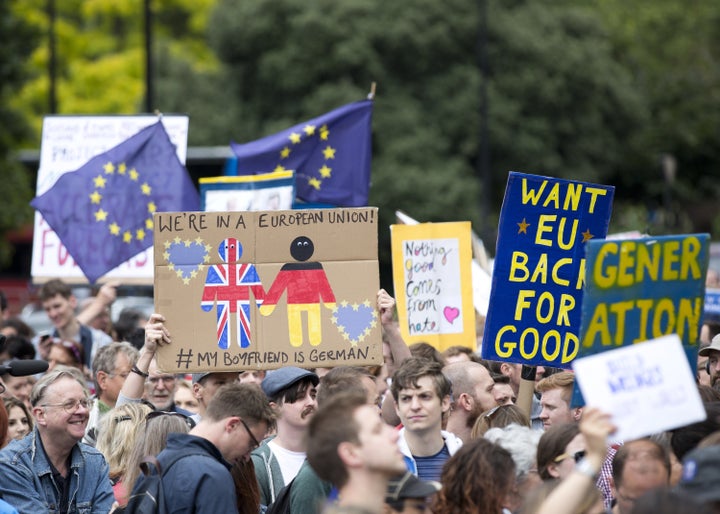 Mrs May also enjoyed a commanding lead over her main opponent, Jeremy Corbyn, with more than half (55%) saying she is a strong leader compared to 13% for the Labour leader.
Similarly 48% said Mrs May was good on the world stage compared to just 11% for Mr Corbyn.
The Opposition leader performed better on other aspects of leadership, with two in five (42%) saying he understands ordinary people compared to 31% for Mrs May.
But the new PM still outperforms Mr Corbyn on who is more principled, with 44% saying Mrs May and 43% the Labour leader.
Respondents were more likely to believe that Mrs May would make a better Prime Minister than David Cameron, by 36% to 21%, while more than half (52%) said she would make a good premier in general.
Meanwhile, Labour's crisis was exposed with voters believing both of Mr Corbyn's leadership challengers have a better chance of winning a general election than him.
More than a third (34%) said Mr Smith has a better chance than Mr Corbyn (27%) with a similar figure for Angela Eagle (36% to 32%).
But half (50%) of Labour voters backed Mr Corbyn over Ms Eagle (23%) to win an election, and 44% backed the leader against Mr Smith (26%).
ComRes interviewed 2,097 British adults online between July 13 and 15.