If you've been roped into office Secret Santa, there's only one thing you should buy...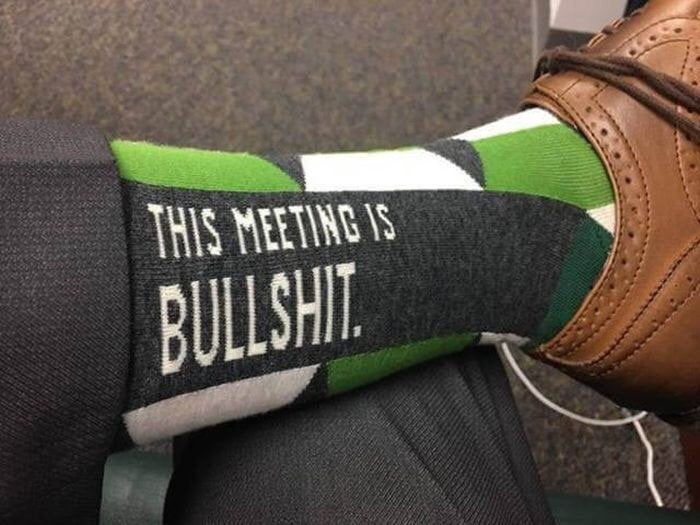 A photo of the 'This Meeting Is Bullshit' socks was uploaded to Imgur, where it was viewed more than 200,000 times.
The hilariously aggressive hosiery can be purchased from Blue Q for $11.99 (about £9.50).
I'm sure whoever you buy them for (your boss included) will at the very least have a little chuckle. Either that or they'll pull an Alan Sugar on you.