Key figures in the Assad regime should have their British-based assets seized as part of a new crackdown on 'dirty money' from overseas, Labour's John McDonnell has urged.
The Shadow Chancellor told MPs that 261 individuals are sanctions targets in the UK yet there was no update on how much cash they held.
McDonnell said that £5bn in assets was held worldwide by the Assad regime, yet just £151m had been frozen in the UK so far.
Speaking during Treasury Questions in the Commons, he said that no 'unexplained wealth orders' had yet been issued against any Syrians with financial links to the UK.
"According to international reports the UK is recouping far less from individuals linked to the Syrian regime in corrupt assets in other countries," McDonnell said, adding that Spanish authorities had not just frozen but seized £500m from regime members.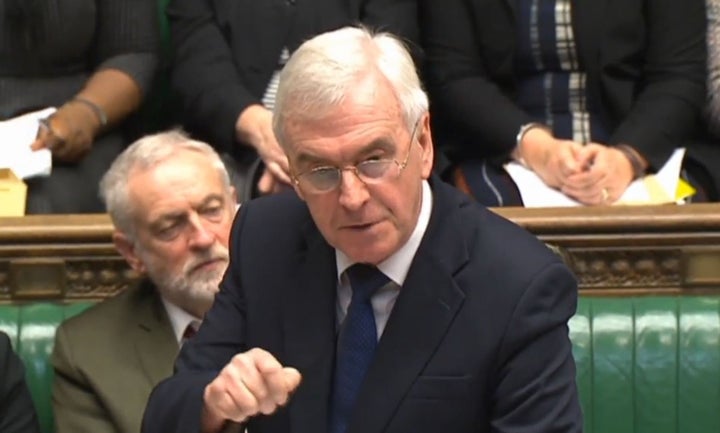 "The problem is the lack of transparency in our financial system that means it's virtually impossible for the Chancellor to know exactly how many assets linked to such regimes are owned in the UK," he said.
McDonnell said the Government should fast-track a plan to register foreign owners of UK property, announced in 2015 but due to come into force in 2021.
He urged Chancellor Philip Hammond to "bring that date forward for what is an essential defence against corruption"
In response, Hammond signalled he would consider the calls to accelerate the process.
"On his challenge for the date on the registers, I will look at this and write to him and let him know what the reason is for the date set - and if there is any opportunity to bring it forward.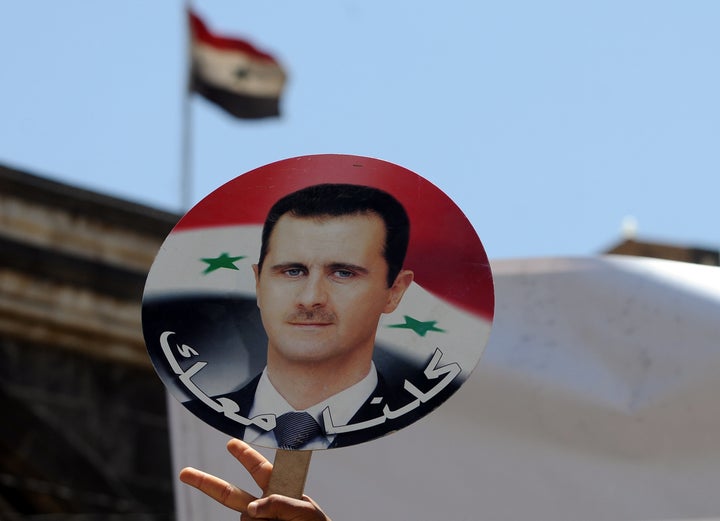 "I think we are all in same place on this. We all want to ensure that London cannot be used as a routing for the dirty money for the ill-gotten gains of regimes that are stealing from their people and channelling money offshore.
"But we must recognise that London is the world's largest global financial centre. That represents some challenges for us in doing this - but we will continue this work."
McDonnell, who has also called for tougher financial sanctions against Russia in the wake of the Salisbury attack, has been seen as more hawkish than Jeremy Corbyn on both Putin and Assad.
Corbyn confirmed in the Commons on Tuesday that he would not have voted for RAF airstrikes against the Syrians in the wake of the use of chemical weapons on civilians in Douma.
But with Russia's foreign minister Sergei Lavrov complaining this week of 'genocide through sanctions', the Shadow Chancellor appears to have calculated that Labour can outflank the Tories on financial retaliation.
After the Commons session, McDonnell said: "Today the Tories gave a commitment to consider Labour's proposals.
"But if they refuse to act, the next Labour government will. We will clamp down on money laundering and tax avoidance, and work to bring an end to the exploitation of our financial system and property markets by the global super-rich."
KEY SYRIANS WITH UK LINKS

The full list of 261 individuals subject to HM Treasury sanctions was produced on March 19, 2018.

Other key names include:

Soulieman Marouf: One of Bashar al-Assad's associates, Soulieman Marouf, a businessman with technology interests, is known to operate in the UK and is alleged to be a 'fixer' for the Syrian President. His links to the Assad family led to him being placed on an EU sanctions list in October 2012. The Panama Papers revealed he owned at least six luxury flats in London through companies in the British Virgin Islands.

Rifaat al-Assad: uncle of Bashir al-Assad; known as the "Butcher of Hama" for his alleged role in the massacre of thousands at Hama in 1982. In June 2011, the Daily Telegraph disclosed that Rifaat al-Assad also spent some of his time living in a £10 million house in Mayfair. He is reported to have leased his house through a BVI company from the Grosvenor estate and to also own 'Arab News Network', a London based media news channel."