A rise in men self-harming may because the financial crisis is making them feel like failures in their "breadwinner" role, researchers have claimed.
The Multicentre Study of Self-harm in England found self-harm among men has risen since 2008 but fallen among women in a new study.
Overall, rates of self-harm fell among women from 2000. They also fell in men, but only until 2008, the year the financial crisis began, after which they steadily rose.
Oxford academic and study author Professor Keith Hawton told The Independent: "The problems that occur following economic downturn ... include fears of job loss, actual job loss, financial problems, impact on families and relationships, and, probably, increased use of alcohol.
"The apparently greater impact on men, at least in terms of suicidal behaviour, may be related to the primary importance of work for their self-esteem and their sense of being the bread-winner responsible for keeping families afloat."
Little more than half of people hospitalised by incidents of self-harm receive a mental health assessment afterwards, despite being at a higher risk of suicide, the study has revealed.
It also found barely half of people admitted to A&E for self harming received a mental health assessment, despite guidelines saying this should happen in every case.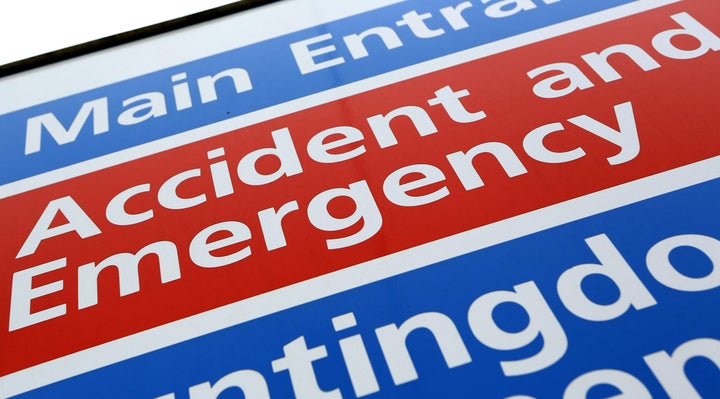 It looked at more than 84,000 cases over 12 years and found that a "psychosocial assessment" by specialist staff occurred in 53.2% of them.
Guidelines issued by the National Institute for Health and Care Excellence in 2004 saying they should be given in all cases.
Writing in the online journal BMJ Open, the team led by Professor Hawton said people who "self-injured" were less likely, compared to those "self-poisoning" by taking overdoses, to receive a mental health assessment.
They wrote: "Our finding that only a little over half of individuals presenting to hospital after self-harm were offered psychosocial assessment and that individuals who self-injured were least likely to receive an assessment, coupled with the rise in self-injury as a method of self-harm and the link between such methods and suicide, may have important implications for the management of self-harm in hospitals.
"These include efforts to increase the overall rate of psychosocial assessment of patients who self-harm and, especially, to ensure that more of those who present with self-injury receive an assessment than appears to be current practice."
The paper also noted that while the "vast majority" of cases involved poisoning, "there is a stronger risk of suicide following self-cutting compared to self-poisoning".
The study, which involved Oxford, the University of Manchester and Derbyshire Healthcare NHS Foundation Trust, looked at 84,378 episodes of self-harm involving 47,048 people at five hospitals in Oxford, Manchester and Derby between 2000 and 2012.
Their definition of self-harm included "intentional injury and overdosing on prescription drugs".
It found that almost four out of 10 people (38%) were under 25, and nearly two thirds (62%) were under 35. Almost a third (30%) of the total patients were receiving some form of psychiatric care when they self-harmed, the study found.
Almost three quarters (74.6%) of self-harm admission to hospital were caused by an intentional overdose alone.
The researchers also found an increase in cases involving cutting and hanging or strangulation in the second half of the study period.
It concluded: "Trends in rates of self-harm and suicide may be closely related; therefore, self-harm can be a useful mental health indicator. Despite national guidance, many patients still do not receive psychosocial assessment, especially those who self-injure."
The study also found that for both men and women there was a "steady rise" in the rates of self-harm in those aged over 55 but added: "The magnitude of the increase was relatively small."
It also found differences in rates between the three cities, with Manchester and Derby higher than more affluent Oxford.
Related