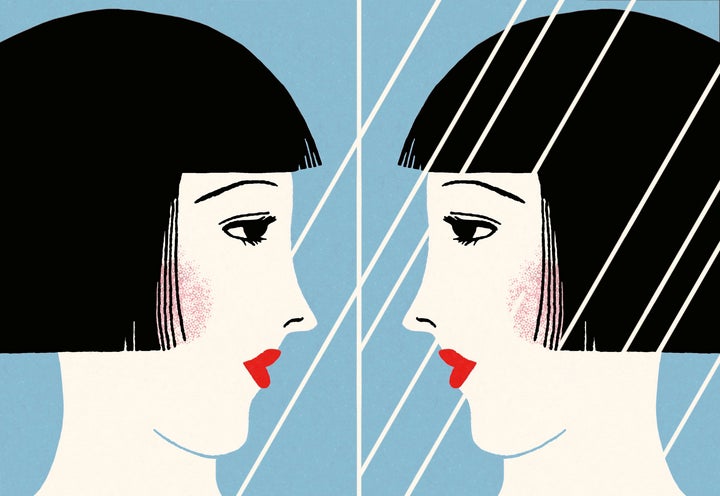 Tastecard has launched the UK's first so-called "self-love restaurant", which features at each table so solo diners can enjoy a romantic meal in front of themselves.
Because obviously they need a mirror to eat out alone...
This pop-up London restaurant, Two4One, was created following a survey by Mintel of 2,000 UK consumers that found that one in three people are "regularly eating every meal alone" – and in London, this figure rises to almost half.
"Dining solo on Valentine's Day is still a taboo," the diner's club press bumph states. To which, we'd suggest they read this happy defence of eating out alone. Valentine's "infamously excludes singletons, the release goes on – adding that Tastecard wants to "promote self-love over anything else".
Ignoring the double entendres that suggests (not while we're eating, people!), diners are promised mood-boosting playlists, feel-good soul food and mirrors that reflect motivational quotes at you.
But there's a plot-twist. You will actually be seated in front of someone else on the other side of the glass. Just in time for the last course, waiters will release the mirrors in a Blind Date-style reveal of the diner you've been eating in front of the entire time, with an option to split the bill and claim a two-for-one deal.
Just in case, you know, singledom isn't sufficient or something. "People need to remember the importance of loving yourself and despite numerous restaurants that are great for solo dining, no restaurant experience has been designed with [this] function," says Matt Turner, founder of Tastecard.
But Nicola Slawson, who runs the The Single Supplement newsletter, says: "My initial reaction was that it's patronising and irritating and that people really need to stop assuming that single people don't love themselves.
"I'm sick of that narrative. What would make it easier to dine alone is if the restaurant staff could hide their shock and not make it so awkward."
All money raised will be going to the charity, Mary's Meals, which provides hungry children with a meal every school day and Slawson applauds this.
"But I still don't think I would love myself more if I was forced to sit in front of a mirror and see exactly what my face looks like when I eat," she says. "In fact, It might have quite the opposite effect."