Summer may have barely arrived in the UK, but that hasn't stopped Selfridges from opening its Christmas shop - 141 shopping days before Santa is due to arrive.
The Oxford Street department store has transformed its fourth floor into a winter wonderland, decked out with 50,000 decorations.
The "summer Christmas shop" - where the theme is "Shine on!" - will be further expanded in the Autumn, according to reports.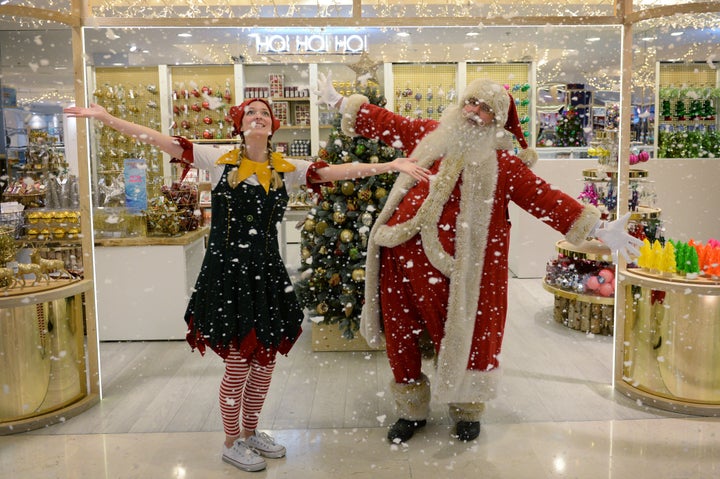 While some greeted the festive news with excitement on social media, others were more dismissive saying Selfridges was "taking the magic" out of Christmas and were only interested in profits.
Selfridges' bosses, however, said they were simply responding to demand - largely from foreign tourists.
Geraldine James, Christmas home & decorations buyer at Selfridges, told the Press Association that the store had been working on the Christmas shop since last Christmas.
She said: "We have so many customers visiting from all over the world and eager to snap up festive souvenirs on their summer holidays, which they can't buy at home.
"So, we have to make sure we're ready to showcase Christmas decorations they will truly treasure."
"We also have a large number of domestic customers who love to Christmas shop very early in the year to ensure they can take their pick of the very best selection, whilst all collections and product are available."
In 2011 Selfridges opened its Christmas shop in late July.