Serena Williams isn't one to mince her words and her recent tweet directed at retired tennis player John McEnroe is no exception.
In a recent interview, McEnroe suggested that although Williams is the "best female player ever ― no question," she would struggle playing against men.
"If she played the men's circuit she'd be like 700 in the world," he said.
Cue two simple yet effective tweets from Williams, putting McEnroe in his place.
Point one: there is no evidence Williams would come 700th. Point two: she's taking a break to have a baby and doesn't have time for his goading.
Of course, this isn't the first time Williams' talent has been questioned in relation to a man's.
In 2013, Andy Murray famously said he would like to play against Williams.
"I have been challenged by someone on Twitter to taking on Serena Williams. I'd be up for it, why not?" he said.
"I've never hit with her but she's obviously an incredible player and I think people would be interested to see the men play against the women to see how the styles match up."
His comments may seem harmless at first glance, but as HuffPost senior editor Maxwell Strachan has pointed out, "by asking Williams to pit herself against Murray or any men, we are diminishing the legacy of a woman who has won 23 Grand Slam titles ― more than any man ever, and fewer than only Margaret Court."
It doesn't matter how Williams would fare against male tennis players. What she's achieved is incredible - and she knows it.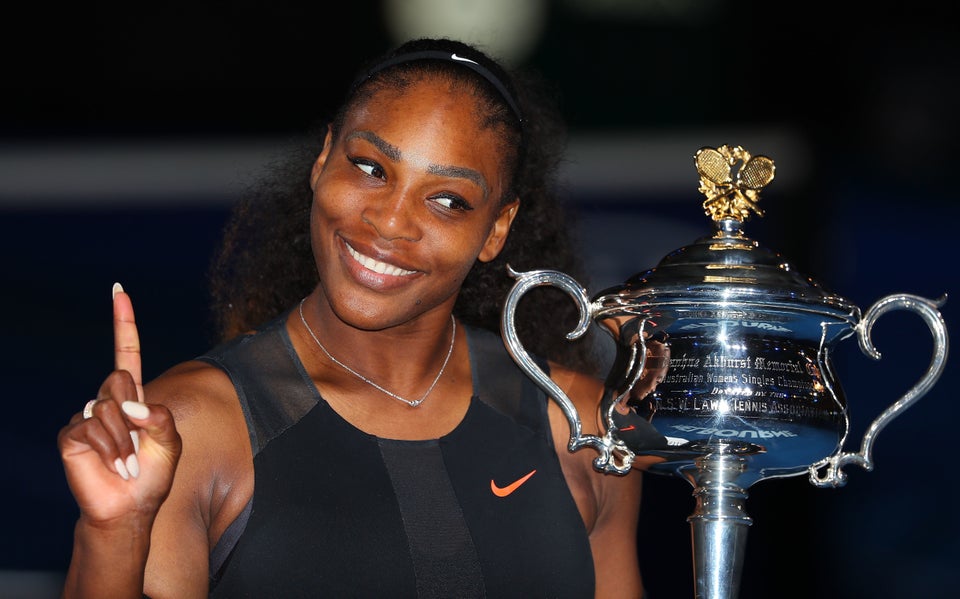 10 Times Serena Williams Slayed