You grab your face mask from your pocket, think "I really should wash this soon", forget all about it, then repeat the process next time you pop to the shop. Sound familiar?
Just 13% of people who wear reusable face masks are washing them frequently enough and in the right way, according to a study by YouGov.
A third (32%) wash their mask after every use, which is recommended. But even among those people, only 41% wash them at 60 degrees or higher, despite the fact lower temperatures are not enough to kill viruses like Covid-19.
Dr Roger Henderson, a senior GP who's been working with Copper Clothing on their masks, is calling on Brits to take their mask care seriously to prevent the spread as lockdown measures ease.
Face masks become ineffective if they aren't clean, he says. "If you take your mask off and set it down somewhere or leave it in your pocket, this allows for potentially harmful bacteria to spread onto other surfaces," he tells HuffPost UK.
"Masks made from different materials will have different risks, but overall, it is best practice to wash your mask daily and wash your hands after every use. Really, you should be washing your mask as regularly as your pants."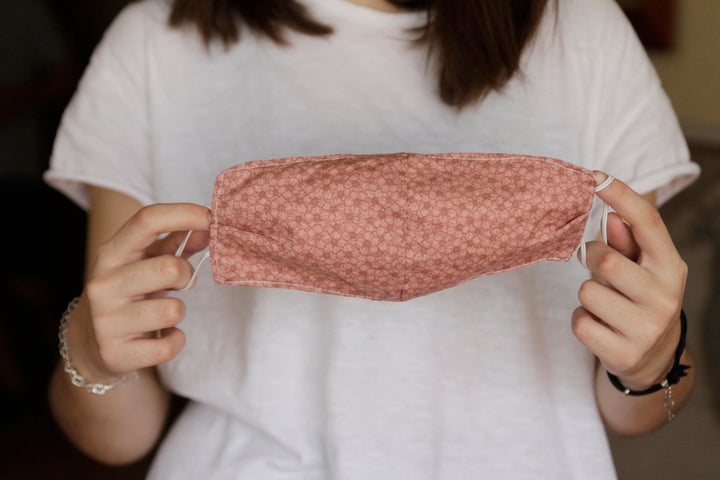 The government's website says you should wash your face covering "regularly" and follow the washing instructions for the fabric. "You can use your normal detergent. You can wash and dry it with other laundry," it adds. "You must throw away your face covering if it is damaged."
Meanwhile, the Centre for Disease Control (CDC) says you should wash and dry wet or dirty masks as soon as possible to prevent them from becoming mouldy. "Wet masks can be hard to breathe through and are less effective than dry masks," it says.
Dr Ed Wright, senior lecturer in microbiology at the University of Sussex, previously told HuffPost UK coronavirus particles have a fatty, oily outer layer – and washing is important, because detergent damages that layer.
"That layer is required for the virus to be able to infect a cell," he said. "If you use soap or detergent, they will interact with this waxy, oily layer and disrupt that, so the virus will fall apart and won't be able to infect anybody."
The World Health Organisation adds that you should store fabric masks in a clean, reusable bag when you're out and about – shoving them in a pocket next to your phone and keys is not recommended.