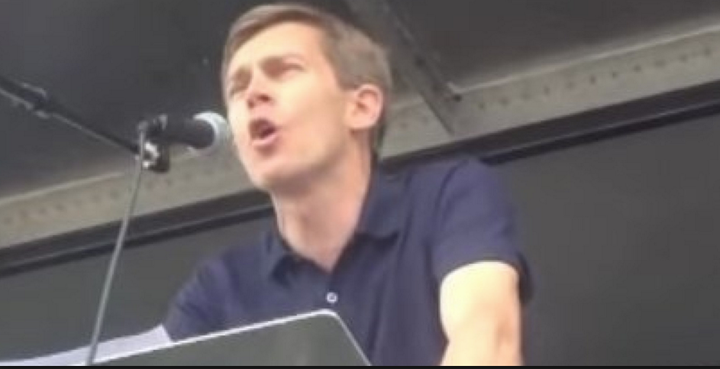 Labour's top media strategist has called on Corbynistas to take to Twitter to "isolate" MPs who disagree with him.
Seumas Milne, appointed as Jeremy Corbyn's communications chief last year, reportedly made the comments at a meeting of the Campaign for Labour Party Democracy last week.
According to the Labour Party Marxists website, Milne – who was given time off by The Guardian to work for Corbyn – made a "surprise appearance" at the AGM.
The website claimed Milne "reassur[ed] us (or perhaps himself) that only a small minority of Labour MPs are hoping for a poor result in the May 5 elections so as to weaken the Corbyn-McDonnell leadership, while the majority 'want to make it work'.
"Nevertheless, he correctly pointed to the 'symbiosis between some in the Labour Party and elements of the media and the establishment'.
"We must counter this, using social media to 'isolate those who want to create a feeling of confusion and failure'."
His call-to-keyboards for Corbyinistas was met with a weary recognition by Labour MP John Woodcock, who has repeatedly been criticised by supporters of the leadership on Twitter.
He told the Huff Post UK today: "This shows the parlous state that the Labour Party is in that the shadowy people who surround the leader are resorting to these sort of tactics of deliberately inciting unrest against their own members of parliament.
"It's a very embarrassing and rather serious slip that he has allowed these instructions to be made public.
"It's been clear for some time there's an unprecedented level of vitriol online from people who disagree with me and much of it does indeed seem to be coordinated in its message, and these instructions from Jeremy's right hand man expose the shabby games that his team are playing."
The Huff Post UK has contacted Jeremy Corbyn's office for a response but is yet to receive a reply.