A married couple who decided sun, sea and sand was not enough for a honeymoon are now travelling America on a seven month adventure.
The pair travelled by motorbike from Alaska, 25,000 miles down to the most southern city in the world, and are now on their way back up.
Tom, 31, and Lorna Broadway, 30, from Alveley, Shropshire, tied the knot in Barcelona last April, and have been biking about on their honeymoon since July.
They are currently in Santiago, Chile, and will return to the UK next month.
"It has exceeded expectations in both the sights we have seen and the people we have met on our journey," said Tom.
"The world is not as scary as people like to believe."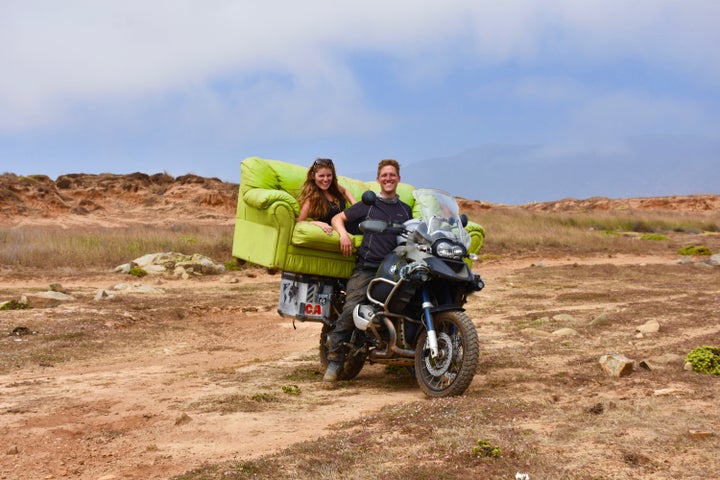 On their journey, the couple have managed to find some home comforts in the most unlikely of places, tying an abandoned sofa to the back of their bike.
Tom said: "We found it in Chile on the side of a cliff. It must have been dumped there previously but it was dry and light so we had some fun with it.
"It was for no reason really other than to have a giggle!"
The honeymoon which has taken them to some of the most breathtaking places on Earth is a far cry from the day job for construction consultant, Tom, and primary school teacher Lorna.
Tom said: "We've never done a trip like it together before, although I have ridden motorbikes for over 10 years and Lorna has travelled extensively.
"I'm very passionate about bikes and she's passionate about travel, so it's sort of the dream honeymoon for both of us.
"The beauty of a motorbike is that you can go where you want, when you want – and you can forge your own path rather than following the guidebooks."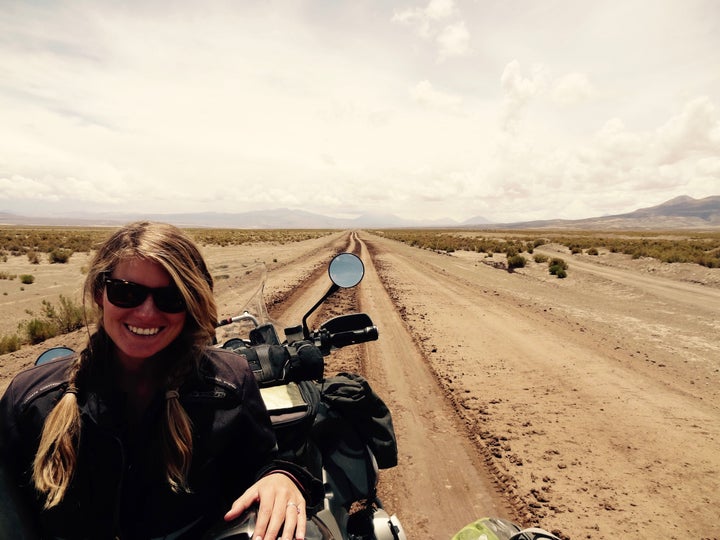 The pair departed the UK on 24 July 2016 and plan to fly back from Rio de Janeiro in February, however other than discussing the route they wanted to take, that is just about the only planning they did.
By the time they return to the UK they will have clocked up over 25,000 miles, and visited 18 countries on Tom's BMW 1200GSA.
Speaking about how they first met, Tom said: "We met the old fashioned way, in a bar, in Lorna's hometown of Worcester. Two years to the day we married in Barcelona.
"We both have a sense for adventure and a 'just do it' attitude!
"I hope to try and encourage more people our age to take some time away from work as the benefits are huge."
The Broadways have been spending their nights in a mixture of hostels and pitching up camp in the wilderness with civilisation many miles away.
On one occasion, in Canada, the couple were woken by a grizzly bear entering their tent.
Tom said: "It was pretty hair-raising when it came into the tent. We both lay perfectly still and waited for it to leave. We were terrified."
The trip saw them start in Alaska before driving to the most southern city in the world, Ushuaia, in Argentina, at which point they turned around and are currently driving back north until they reach Brazil.
From swimming with whale sharks in Mexico to sailing the Darien Gap between Panama and Colombia with the bike strapped to a boat - it's certainly been a honeymoon to remember.