From Saturday, people who live alone are allowed to form "support bubbles" with another household. While some couples living apart might have made exceptions and seen each other anyway, it marks the end of sex ban for those who've stuck to the lockdown rules.
"Is it inappropriate to use the phrase 'absolutely gagging for it?!'" jokes Beth*, 41, from Liverpool. "I cannot bloody wait. It feels a bit like the virginal wedding night fairytale."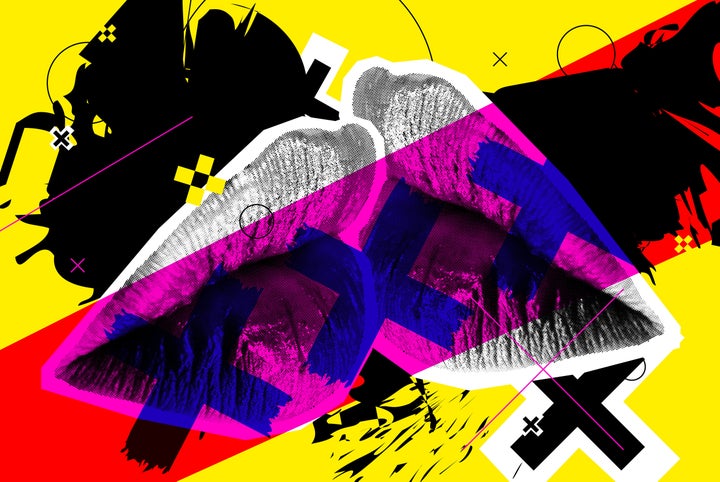 Beth has been with her partner for just under a year. The pair are "starting again, after long marriages" and – because her partner has children – they've stuck strictly to lockdown rules and "cold turkey-ed it" when it comes to sex. Beth is excited for that to change, though.
"Lockdown has been sound for our ability to communicate and frankness in doing so, but oh my God I cannot wait to match all the chat with actual, er, action," she says.
James, 31, from Essex, says he's looking forward to the day with "nervous excitement, but mainly excitement". It'll be the first time he's stayed at his boyfriend's house – and been within two metres of another human being – for three months.
The pair got together just before lockdown and while they both have friends who have broken the rules, they've stuck to them as James is a key worker. Instead, they've survived off video calls and walks in the park.
"I hope we pick things up where we left off, but there's a tiny doubt that Saturday won't be as great as we hope, because it's been so built up," says James.
Katie, 29, from London who met her boyfriend on The Intro app during lockdown, will be forming a "bubble" with him this weekend, meaning they'll be able to have sex for the first time. "After our video date we texted a lot and started going for walks, not quite as socially distanced as they should've been," she jokes. "But neither of us went to each other's flat."
Having sex for the first time this weekend "doesn't feel too different to other relationships" she's had in the past, she says – "although it's probably been a little longer than I'd normally wait, so there's some additional, pent-up excitement."
"I cannot bloody wait. It feels a bit like the virginal wedding night fairytale."
Alice 25, from Cornwall, and Yousif 26, from London, met on the dating app Badoo a few months before lockdown – and they remind us this weekend's reunions aren't just about sex. The pair have decided to cook a romantic meal together and get dressed up so it feels like a proper date, rather than the video dates they've become used to.
"When the news broke about the new 'support bubbles' we were on the phone chatting for ages about what we'll do this weekend," says Alice.
"We both live alone, so I am going to Yousif's house in London so I can stay the night, which is really exciting as we'll get to spend the whole weekend together. Lockdown has made me appreciate things I took for granted before, like a hug or sharing moments together. I know when we're finally able to hold each other it will be an amazing moment."
Despite many excited couples gearing up for a reunion, there are still some who can't – because neither of them live alone. Sherice*, 24, from Hampshire, has been with her boyfriend for three years. The pair both live with their parents, so won't be spending the night together any time soon.
"We're in a long distance relationship so meeting up just for the day isn't very practical," she explains. "While I'm happy for people living on their own, I'm disappointed couples who live with their parents or housemates have been forgotten. We're in our 20s and can't afford to live alone through no fault of our own."
"It's certainly having a severe impact on my mental health," she says. "Friends in the same situation have opened up about their mental health struggles with this, too. It's become harder since the new rule was introduced, seeing people say the 'sex ban' is over when it isn't for everyone."
Sherice and her boyfriend have agreed to stick to the rules – for now. "If I'm honest I would consider breaking the rule if they don't change it in the next month or so," she says.
"Many of my friends have broken the rule and I don't blame them at all."
*Some names have been changed to provide anonymity.