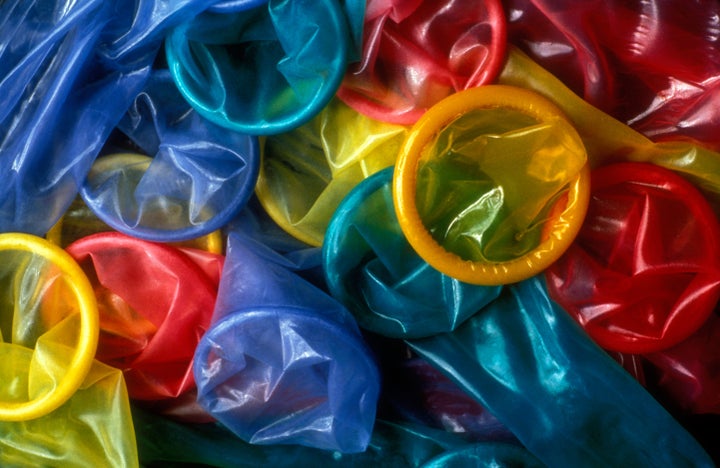 In a few weeks' time, schools will fall silent for another summer break. But this is not the only silence that will be hanging over playgrounds across the country, as the Government quietly announced that the much anticipated rollout of Relationships and Sex Education (RSE) lessons would be delayed for another 12 months. As things stand, schools are not legally required to deliver RSE lessons, let alone LGBT-inclusive ones.
This delay means it won't be until 2020 before lessons are compulsory.
Two years ago, Terrence Higgins Trust published a landmark report based on the experiences of over 900 young people aged 16 -25 across Britain, showing that schools are being silent on RSE. The report highlighted that many schools are failing to provide adequate lessons or are simply not providing any RSE at all. Findings included:
95% of young people had not learned about LGBT sex and relationships
97% of young people missed out on any discussion around gender identity
50% of young people rated their RSE as 'poor' or 'terrible', with just 10% rating it as 'good'
75% of young people were not taught about consent
These statistics come at a time when young people continue to experience poor sexual health. In 2016, they represented half of all new STI diagnoses, with a 27% increase in gonorrhoea and 22% increase in syphilis between 2016 and 2017. Young people also find discussing sexual health to be a challenging topic, with 56% of men and 43 per cent of women saying it is difficult to talk about STIs with friends.
RSE lessons also have a fundamental role in upskilling young people to minimise their risk of contracting HIV. Every day, a young person aged 15 – 24 is diagnosed with HIV. We now have an array of tools to stop HIV transmission, including Pre-Exposure Prophylaxis (PrEP), condoms and what is called treatment as prevention ('TasP'). This means the scientifically proven fact that people living with HIV on effective treatment cannot pass on the virus.
Yet, these advances in HIV prevention are redundant if young people aren't taught the facts about HIV in a safe and supportive classroom environment.
The Government has now committed to making RSE lessons compulsory in all secondary schools in England and relationships education compulsory in primary schools, which was the culmination of over two decades of campaigning by Terrence Higgins Trust and our partners. The Government originally promised that lessons would be rolled out in 2019.
Now the Government has not only delayed compulsory RSE lessons, it has still yet to publish the guidance that will be used by schools to deliver RSE. We've also had no commitment by the Government on what training and additional funding/resources will be made available for staff who will teach these lessons.
Despite Section 28 – which made it illegal for schools to teach or support young people on LGBT issues – being scrapped in 2003, LGBT rights group Stonewall uncovered that nearly 40% of teachers still don't know if they are legally able to openly discuss lesbian, gay and bisexual topics with pupils. Without proper training and guidance, we risk having compulsory lessons in name only.
The Government must take RSE lessons seriously and give young people the very best start in life, so they can enter the world with confidence to form healthy and fulfilling relationships. As schools break for the summer, the report card for RSE lessons will once again be S for silent.
The evidence is clear: young people are being let down and this cannot continue. It's time to end the silence.