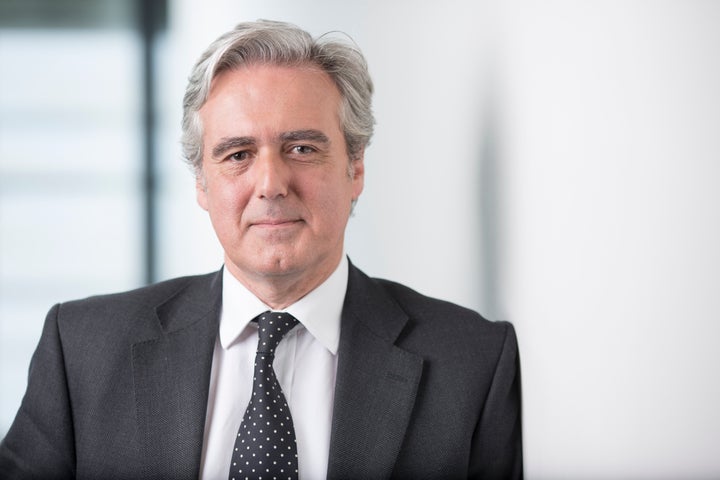 An investigation into sexual harassment in Westminster will focus on just one minister, Downing Street confirmed today as it denied the Prime Minster gets a weekly update on hushed-up scandals.
The Prime Minister's Official Spokesperson said the inquiry launched yesterday will look into the conduct of International Trade Minister Mark Garnier when he asked his secretary to purchase two vibrators from a sex shop in 2010.
He also referred to her as "sugar tits" - although Garnier claims this was reference to the sitcom Gavin and Stacey.
The Cabinet Office investigation will consider whether Garnier breached the Ministerial Code of Conduct – despite the incident taking place before he was appointed as a minister.
Downing Street strongly denied claims May gets a weekly update from her Chief Whip on scandals involving her MPs, but would not reveal if the Prime Minister planned to meet with her parliamentary enforcer to discuss the latest claims.
Despite repeated questions, the Prime Minister's Spokesperson refused to say if May had confidence in Garnier, and said: "There's an investigation which the Prime Minister has asked for which is being conducted by the Cabinet Office.
"Obviously, I can't preempt that investigation."
When asked if May had been alerted to sexual misconduct by her MPs while Prime Minister, the Spokesperson replied: "I can't get into every conversation the Prime Minister's had but the fact is that you referring to speculation over the weekend about the dossier – there is no dossier."
On whether May would now ask her whips for information about any scandals they are aware of, the spokesperson replied: "I'm not going to get into details of every conversation that may have not taken place.
"What's very clear from the Prime Minister is she's deeply concerned at the recent media report regarding the alleged mistreatment of staff by some Members of Parliament.
"She's been clear any unwanted sexual behaviour is completely unacceptable in any walk of life and she strongly believes it's important that those who work in Parliament are treated properly and fairly as would be expected in any modern workplace."
Related