Shadow attorney general Shami Chakrabarti has been forced to defend sending her son to a private school after she said she opposes grammar schools because they enforce "segregation".
Baroness Chakrabarti, the former head of civil rights organisation Liberty, was accused of being a hypocrite after she said she had "anxieties" about grammar schools because they separate pupils from other children.
Chakrabarti she "absolutely" supported Labour's opposition to Prime Minister Theresa May's plans to open new grammar schools, The Press Association reported.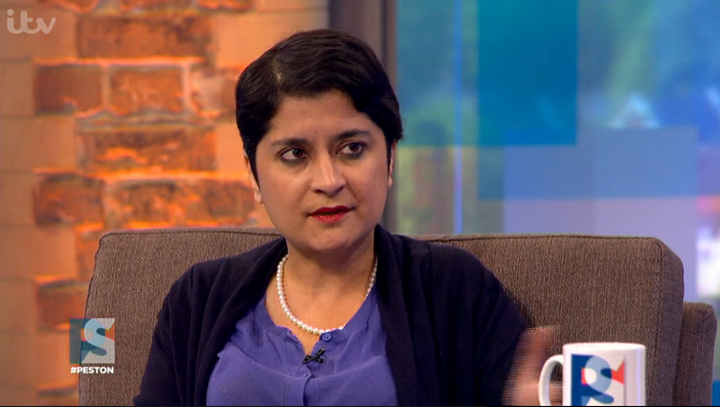 "I have real concerns about grammar schools. In my lifetime, I have met too many people, including incredibly bright, successful people, who carry that scar of failing the 11-plus, and that segregation in schooling," she told ITV's Peston on Sunday.
But critics including Sky News presenter Kay Burley hit out at her for these concerns, considering she sends her son to an £18,000 a year private school.
When it was put to her she could be branded a hypocrite, the Labour peer said: "I live a charmed and privileged life, much more now than I ever did when I was a child, but people on the left have often had charmed and privileged lives.
"I live in a nice big house, and eat nice food, and my neighbours are homeless, and go to food banks. Does that make me a hypocrite, or does it make me someone who is trying to do best, not just for my own family, but for other people's families too?"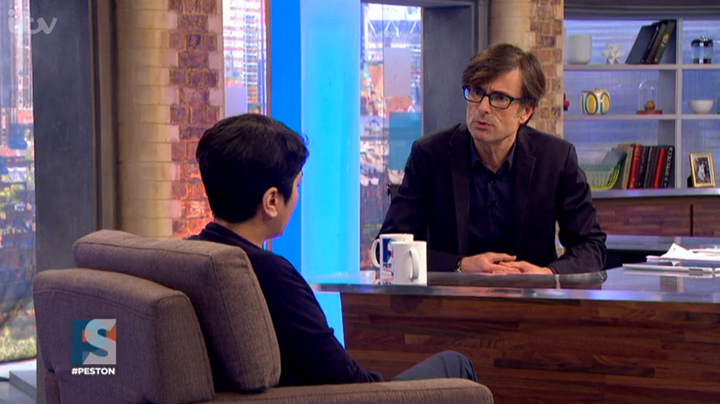 "And this thing about selection - if you've got money you will always be all right. If you don't have money in this country you are increasingly not all right, and that is why I have joined the Labour Party."
When it was suggested that children from middle class homes attending state schools helps raise standards, she said: "I understand that, and I am not going to get into the personal stuff because there is a child in this world who did not choose to be Shami Chakrabarti's child, so I'm afraid I'm going to leave it at that."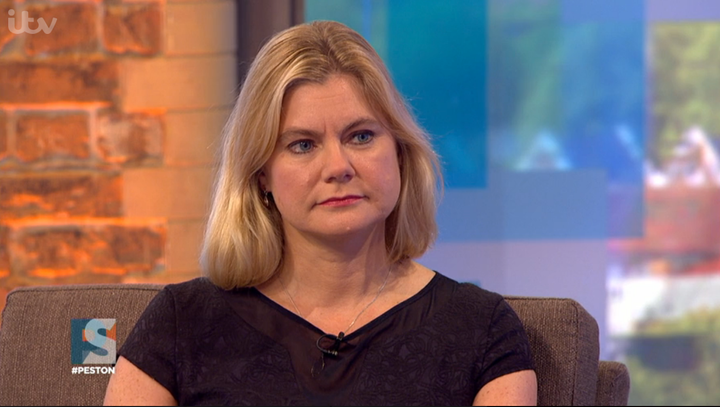 Education Secretary Justine Greening defended the push for new grammar schools, insisting they could "turbo-charge" the learning opportunities of disadvantaged children.
The Government's move to allow new grammar schools to open has been met with criticism from experts and political opponents alike.
But speaking on ITV's Peston on Sunday, Ms Greening said the move was about giving parents more choice.
She said poorer children who went to grammar schools progressed twice as fast at grammars as children from wealthier backgrounds.
"Grammars for them are closing the attainment gap, so this is also about saying how can we make sure grammar schools are more open for those disadvantaged children, so that they can really turbo-charge their education," she said.
But she refused to be drawn on the number of new grammars, saying this was up to local communities to decide.
She added that grammar places were hugely oversubscribed in areas of the country that had them.
Ms Greening also said this "was absolutely not about a return to the 11-plus" system, with children potentially able to enter selective schools at lots of different ages.
Ms Greening, who earlier this year revealed she was in a gay relationship, also called for a more modern approach to sex and relationships education in schools.
"It is important that schools demonstrate that we live in a country where there's equality on lots of different levels.
"Not just in terms of people's relationships, but on gender as well.
"I want to look very carefully at how we can make sure that sex and relationships education is really fit for the world children are growing up in today, not perhaps the world they were growing up in in the 1990s."