Footage has emerged of the moment an angry pedestrian confronted a cyclist who raced across a zebra crossing, nearly colliding with people crossing the road.
The suit-wearing man, carrying a brown shoulder bag, stopped to challenge a commuter travelling through central London when the pair came close to clashing.
Defiantly, the pedestrian told the cyclist "you have to stop", as he stood in front of the bike to stop its owner escaping.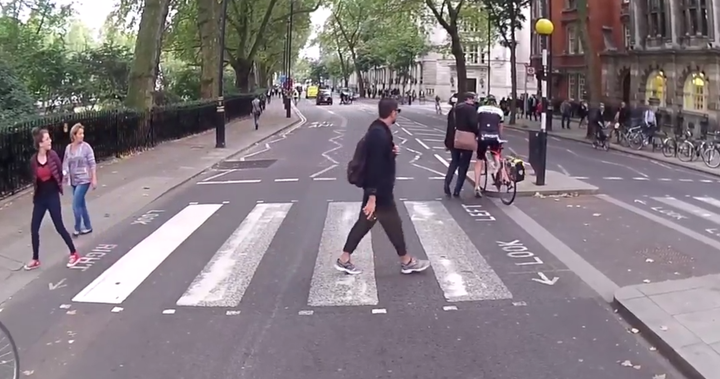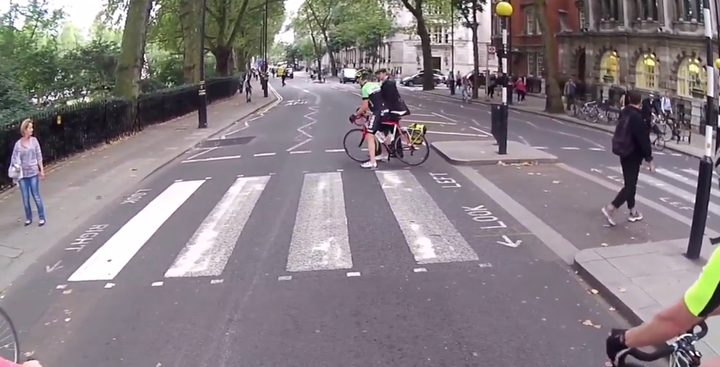 "It's the law," the cyclist was told as he resisted, trying to push his way out of the altercation.
After a struggle, the pair finally came apart and the cyclist pushed his way off away from the crossing near the Houses of Parliament.
The video has been viewed over 30,000 times and was investigated by the Metropolitan Police.
A spokesperson for the force told Mail Online: "A cyclist may pass behind a pedestrian (with due care and consideration) but must 'accord precedence' i.e. allow a pedestrian to cross first unless the pedestrian is on the opposite carriageway and there is a central island.
"On the face of it, this rider may have intended to pass behind the pedestrian who confronted him.
"However, there was very little room to do so. This might be a prima facie case of cycling without due care or consideration (s29 Road Traffic Act 1988).
"It appears the cyclist may have failed to accord precedence to the pedestrian who was crossing from left to right."
According to a time-stamp on the video, seemingly taken on a helmet-mounted camera, the incident happened on Wednesday at 4:30pm.
NOW WATCH:
Popular in the Community