A renowned journalist has suggested being an old white man today is the same as "what it must have been like being a black person 20 or 30 years ago".
Sir Simon Jenkins, who used to edit The Times and The Evening Standard, was mocked as he also argued black woman were better positioned than anyone else to secure top jobs.
The 73-year-old began in his piece:
"I am hideously white, and not a man but 'male'. Being over 50, I suffer the added failing of being disgustingly old. Such are the routine humiliations of my group,

"In choosing 'pale, stale males' (PSMs) for ritual contempt, identity politics has found a target that it hopes will confess its 'guilt'. More recently the epithet 'failed' has been added to explain the Brexit/Trump voters.

"These PSMs are further damned by being uneducated 'left-behinders', and therefore also dumb. They were thought so dumb it was suggested they vote again on Brexit, for having got it wrong first time."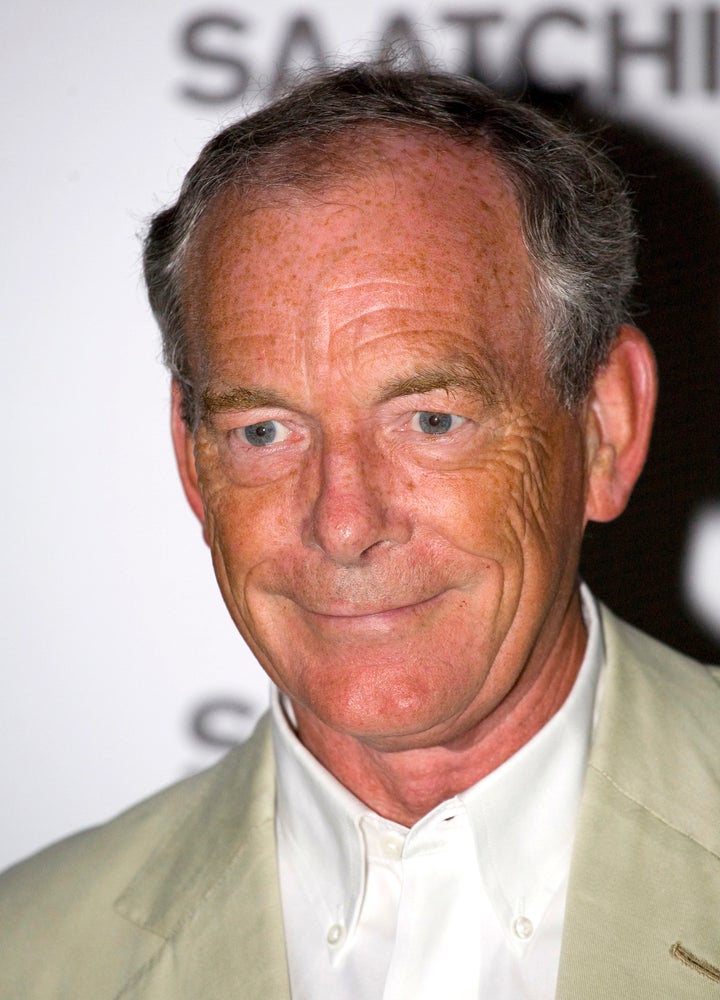 He told host Sam Delaney that he is trying to fight "hypocrisy" of political correctness and how it was acceptable to attack certain groups, particularly older people.
He condemned Greg Dyke, the former BBC director general, for saying the corporation was "hideously white" in 2001.
Jenkins said: "If you take sports like boxing or sprinting which are dominated by black people. We wouldn't dream of saying 'they're hideously black'."
He also said: "If you're looking at selection for NGOs and important jobs and so on, the best thing you can possibly be is a black woman. You just slide into it."
Delaney put it to him that black women were likely "to have suffered because of their race, gender or background more than your average, middle class, middled-aged white bloke has".
Jenkins said he agreed and Delaney, 41, asked whether Jenkins felt like he was "part of a group that has been persecuted or discriminated against".
Jenkins said: "No, though I have to say, as you get older, and I'm a bit older than you, as you get older, you suddenly notice that people just sort of dismiss what you said or don't invite you to something or don't ask your opinion because you're old. It's awful. You're old.
"Until you get older you don't really realise it. I do sometimes feel a bit like what it must have been like to be a black person 20 or 30 years ago."
Delaney interrupted: "Wow. Really?"
He pointed out Jenkins' column in a national newspaper was trending on social media, "a young person's medium". "The idea you're not being listened to probably sounds a bit rich to some people listening," Delaney said.
Jenkins continued: "I can think of specific examples of things I used to be invited to that I'm no longer invited to. A lot of my contemporaries say to me exactly what I just said.
"I just speaking out for people, over 60, perfectly competent and intelligent, vast experience who are gradually eased out of the commentariat."
Political journalist Adam Bienkov was listening and tweeted out Jenkins' comments.
...to general incredulity.
It was pointed out that Jenkins' feeling of marginalisation did not extend to suffering what black people are disproportionately likely to suffer.
Daily Mail journalist Gerri Peev answered Jenkins' insinuation black people were on their way to being better represented by pointing out black women appeared on Question Time just 16 times in five years - and 12 of those appearances were Labour were Shadow Home Secretary Diane Abbott.
In the same Talk Radio programme, presenter Mike Graham condemned Jenkins' column, saying: "I come from a generation of people who actually had to fight quite hard to come out of whatever situation I was in.
"Don't start blaming everyone else for the fact you're not getting where you want to be," he added. "Very large swathes of people in this country do not have access to anything... they could be white, they could be black."
The comments on Twitter will not be troubling Jenkins.
At the end of the interview, Delaney said he admired Jenkins for sound so calm despite "all the grief you must be getting on Twitter."
Jenkins laughed and said: "You know the way to handle Twitter? Just don't read it."
Popular in the Community