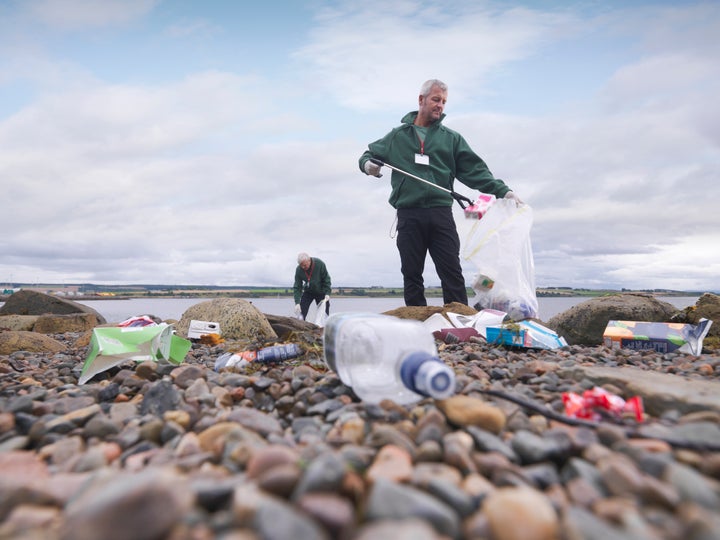 Lent, for many of us, involves last-minute commitments to eat less chocolate or do more exercise. But last year, I was joined by Conservative colleagues from across the country in pledging to give up single-use plastic. This year, as well as cutting down on single-use plastic (pledging to avoid things like plastic water bottles and plastic cutlery, and buy loose fruit and veg free from plastic packaging), I have also pledged to go meat-free.
In the 40 days in the run up to this Easter, 48 friends and colleagues, have also made other commitments, which include shopping locally to reduce their food miles, leading litter picking projects in their constituencies and starting a zero-carbon commute. Many of us are also supporting the work of the charity Tearfund, which works in communities in developing countries to improve lives and the environment by tackling plastic waste.
I was delighted to see that just this week that international development secretary Penny Mordaunt has doubled UK aid support for plastic recycling in developing countries, including raising the target of Tearfund's plastics appeal from £2million to £3million. This means the Government will match every pound raised through the UK Aid Match programme. The money will be used to set up recycling hubs across Pakistan and stop about 2,000 tonnes of plastic – which equates to more than 150million plastic bottles - entering the ocean each year.
In the UK, we have a responsibility to move away from being a 'throw-away' society. We must leave the environment in a better state for future generations – our children and grandchildren. Plastic waste is undoubtedly the environmental scourge of our time – one million birds and over 100,000 other sea mammals die every year from eating and getting caught up in plastic waste. It is absolutely horrifying that the UN predicts that by 2050 there will be more plastic in the sea than fish.
But the good news is that we can all do our small bit to help – by coming together and committing to reduce our environmental impact in whatever ways we can, we will make a huge difference. In the first week of Lent I have discovered that living without single-use plastic is almost totally impossible at present. Which is why at the end of the challenge, following my experiences, I will be speaking to manufacturers and businesses about the steps they can take to make environmentally-friendly choices easier for consumers.
Going meat-free has not been too much of a challenge, although I am thoroughly bored of scrambled eggs. As the weeks go on, I will have to make more effort to be more inventive! Thankfully my husband is quite a good cook and has mastered a great lentil curry, however lentils in the supermarket tend to come wrapped in plastic so you have to hunt around for ones that aren't.
Oddly, bread is also difficult to buy without it coming either in a plastic bag – or worse – a paper bag with a plastic window down the side. That is why I try to go to my local market in Chelmsford to buy bread whenever I can, but I just can't always get there.
Another area where we need to make significant progress to combat our overuse of single-use plastic is medicines and bathroom products. I take a daily tablet that comes in a plastic blister pack – and almost all our shampoos, conditioners, shower gels, moisturisers and toothpastes come in plastic containers. They are obviously not single-use but manufacturers must do more to look into alternatives. We are lucky that much of the plastic in the UK can be recycled but it is much more difficult in developing countries where there is simply not the infrastructure in place at the moment for recycling.
Of all the small changes, substitutes and sacrifices I have started this week to avoid single-use plastic and substitute meat for meat-free alternatives, I am glad I was able to raise a smile from the servers at my local McDonald's drive-thru this weekend as I studiously handed back the drink lid and straw from my meal.
I hope next week involves finding chocolate that isn't wrapped in plastic, and a chance to embrace my new vegetarian cookbook!
Vicky Ford is the Conservative MP for Chelmsford