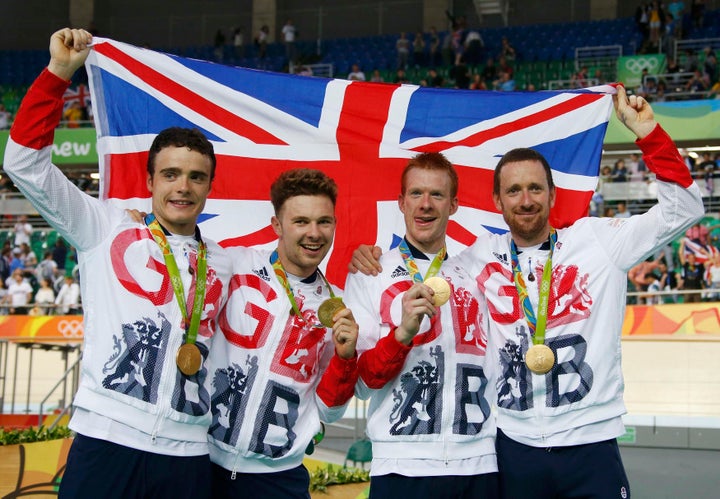 Article originally published 12/08/2016: due to a technical issue this article may have resurfaced for some readers, and the original publish date may not have been visible.
Sir Bradley Wiggins has won his fifth gold medal - and become Britain's most successful Olympian in the process.
In a stunning, nerve-jangling men's pursuit race in Rio, Wiggins in unison with Ed Clancy, Steven Burke and Owain Doull beat Australia - surging to win gold in a world record of 3mins 50.265secs.
It is Wiggins' eighth Olympic medal - a haul that is one more than Sir Steve Redgrave's six and Sir Chris Hoy's seven.
After the victory, the three greats were brought together.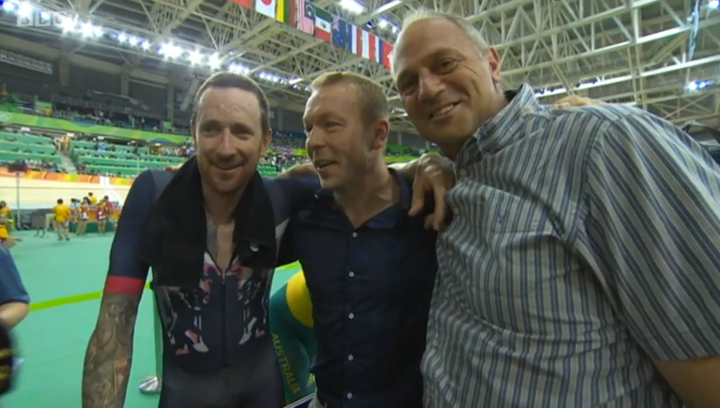 Britain were trailing until 500m to go, when a huge roar erupted from the numerous Britons in the crowd.
It was Britain's third straight Olympic title in the event, which Wiggins and Clancy also won at the 2008 Games in Beijing. Bronze went to Denmark ahead of New Zealand.
Britain beat their own world record – of 3:51.659 set in winning gold at London 2012 – in the first round, effectively a semi-final, which took place 80 minutes prior to the final.
There were reports that Britain and Australia had clocked unofficial world records in training in the last 18 months and it appeared Australia had been bluffing in the first two rounds.
Australia set off faster and kept Britain at bay, but lost a rider before the 3km mark.
"Really the last 12 months we've pretty much done everything together, training camps at altitude, early-morning starts at the track, late finishes at the track before Christmas Day, all for this.

"And we're here and we've done it. These four guys here – I would never have come back if we didn't have the calibre.

"I've always said Ed and Burkey, for me, are two of the most underrated athletes I've ever raced with.

"They're so talented and they don't get the credit for it because theyre not big road stars.

"Then you've got Doully who reminds me of a young G (Geraint Thomas). Can do anything in the sport and nothing fazes him, especially Olympic finals at 21."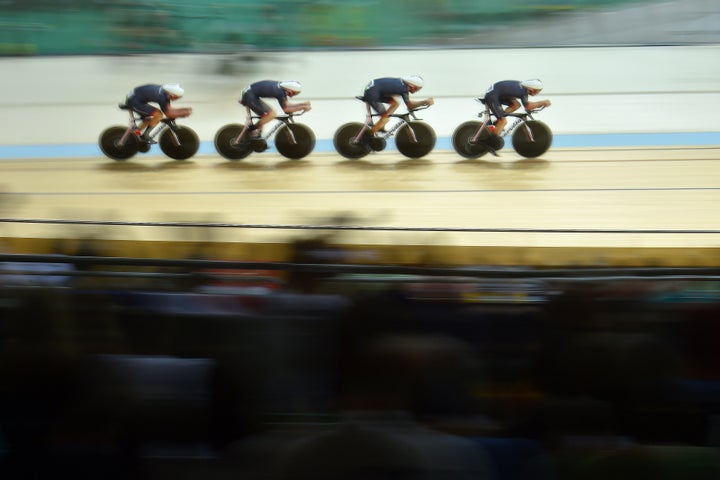 READ MORE:
Related