Sir Philip Green has been branded the "unacceptable face of capitalism" by an inquiry that found he systematically extracted huge sums from his former firm BHS while leaving its pension fund in huge deficit.
In an excoriating joint report, MPs of two Commons select committees accused the entrepreneur of seeking to blame anyone but himself for the firm's failure.
They claimed he now had a "moral duty" to make a "large financial contribution" to the 20,000 pensioners facing substantial cuts to their benefits.
"What kind of man is it who can count his fortune in billions but does not know what decent behaviour is?"
While the committees were damning about Dominic Chappell, who bought BHS for £1, and the "directors, advisers and hangers-on" associated with the deal, they said ultimate responsibility lay with Green.
Although his family had accrued "incredible wealth" from their early, profitable years of owning BHS - while paying little in tax - Green had refused to address the pension fund's "substantial and unsustainable deficit".
The two committees - Work and Pensions and Business, Innovation and Skills - said it was "inconceivable" Green had not realised Mr Chappell, a former bankrupt with no retail experience, was a "manifestly unsuitable" buyer.
They said Green had "acted to conceal the true state of the BHS pension problem" from Chappell.
The report – among the most scathing ever issued by a Commons committee - comes just days after the Cabinet Office disclosed that it was reviewing Sir Philip's knighthood and would intensify the clamour for him to be stripped of it.
Frank Field, the Work and Pensions Committee chairman, told BBC Radio 4's Today programme this morning Sir Philip had behaved "like Napoleon" who surrounded himself with people who "do as he wants".
He added: "One person, and one person alone, is ultimately responsible for the BHS disaster. His reputation as the king of retail lies in the ruins of BHS.
"His family took out of BHS ... a fortune beyond the dreams of avarice, and he's still to make good his boast of 'fixing' the pension fund. What kind of man is it who can count his fortune in billions but does not know what decent behaviour is?"
The report concluded: "Sir Philip gave insufficient priority to the BHS pension scheme over an extended period. His failure to resolve its problems by now has contributed substantially to the demise of BHS.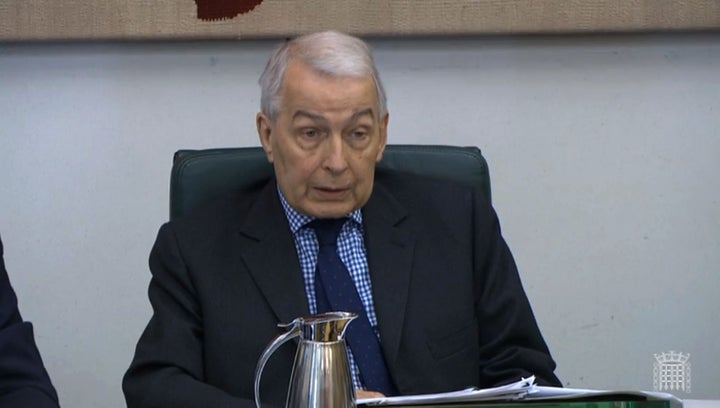 "Sir Philip owes it to the BHS pensioners to find a resolution urgently. This will undoubtedly require him to make a large financial contribution. He has a moral duty to act, a duty which he acknowledges."
When Green acquired BHS in 2000 for £200 million, the report said the company pension schemes were in surplus, but the high level of dividends paid out – more than double the after-tax profits of £208 million between 2002-04 – had left it weakened.
Although he had been aware of the growing problem with the pension fund, he had resisted calls to deal with it, primarily because he did not want to reveal details of his past business dealings to the Pensions Regulator.
Faced with consistent losses, Green struggled to find a buyer for the company – in part because of the hole in the pension fund. Having rejected Paul Sutton – "a fraudster and a bankrupt" – he settled on his junior business associate, Mr Chappell.
In order to push the deal through, the committee said that regulatory concerns had been "circumvented", advisers were "heavily incentivised" to make progress while background checks proved "inadequate".
"Sir Philip Green drove the deal forward. He sought to sell a chain that had become a financial millstone and threatened his reputation," the report said.
"He knew that Dominic Chappell was a wholly unsuitable purchaser but overlooked or made good each of Chappell's shortcomings and proceeded with a rushed sale regardless."
The deal was completed on March 11 2015 and 13 months later on April 26 2016, BHS went into administration leaving 11,000 employees facing an uncertain future.
Mr Chappell, described in the report as being "out of his depth" and "over-optimistic to point of arrogance", was accused by the committees of having "had his hands in the till", paying "lavish" rewards to himself and his associates while the company foundered.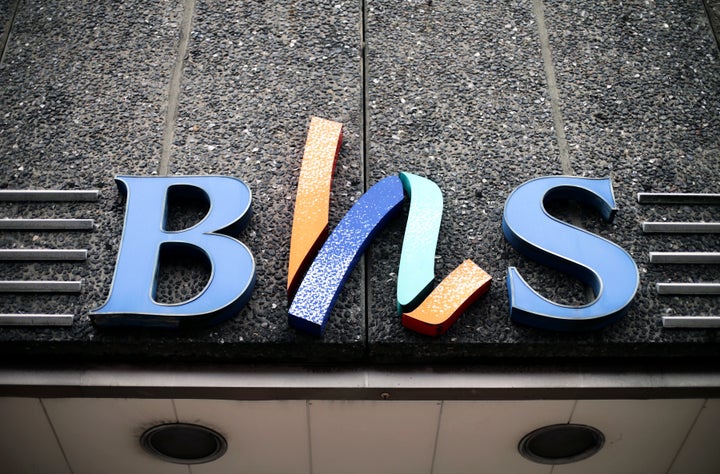 The committees were scathing about the way the participants had each sought to blame each other, saying that at times their inquiry had resembled a "circular firing squad" with Sir Philip the "worst example".
"The truth is that a large proportion of those who have got rich or richer off the back of BHS are to blame. Sir Philip Green, Dominic Chappell and their respective directors, advisers and hangers-on are all culpable," the report said.
"The tragedy is that those who have lost out are the ordinary employees and pensioners. This is the unacceptable face of capitalism."
There was no immediate response to the report from Sir Philip or Mr Chappell.
A Government spokesman said it highlighted the need "to tackle corporate irresponsibility and reform capitalism".
Shadow chancellor John McDonnell said: "If Philip Green won't do the right thing by the members of the BHS pension fund then he should have his knighthood removed. And if he says he can't afford it then he should sell up his extra yacht.
Related