Hundreds of feminist activists have caused chaos by blocking bridges across the UK in protests against the lack of funding for specialist black and minority domestic violence services.
Sisters Uncut, which organised the action, lit flares and halted traffic in London and took to the streets in Bristol, Newcastle and Glasgow.
"You block our bridges, we'll block yours", activists chanted as they sat across both lanes on London's Waterloo Bridge, frustrating motorists who relentlessly beeped and shouted at them.
Full stream of Sisters Uncut demonstration:
A spokesperson for the group said the Government is failing black and minority ethnic (BME) women: "Many of the services lost in austerity were set up and run by women of colour for women of colour, because generic services did not meet their needs.
"Those needs remain unmet, and women of colour and migrant survivors remain more likely to be trapped in violence, without any support".
The report also stated that in London: "In the 12 months ending March 2015, 733 BME women sought refuge spaces and only 154 were successful."
Marcia Smith, a domestic violence survivor from Doncaster who attended the Newcastle action, said: "When I went to the police with bruises, they said they couldn't see my bruises because I was black.
"People don't see black women as victims, and we get racism instead of help. With black services, you don't have racism, you have the trust and support you need."
"People don't see black women as victims, and we get racism instead of help"
In 2015, Women's Aid reported that refuges were being forced to turn away two in three survivors who approached them for a range of reasons including a lack of space to an inability to meet a survivors' needs, because of language barriers, or disability. Women's Aid data showed that for BME women, that number rose to four in five.
Sisters Uncut also claim that migrant women fleeing domestic violence have their 'bridges to safety' blocked by "no recourse to public funds" restrictions.
The condition means the holder of a residence permit can not claim most benefits, tax credits or housing assistance that are paid for by the state.
The group demand that the government produce a long-term strategic plan for safety from domestic violence, which recognises the specific needs of different survivors.
Minister for Safeguarding, Vulnerability and Countering Extremism, Sarah Newton, told the Huffington Post UK: "Domestic abuse is an appalling crime that shatters lives and has no place in a Britain that works for everyone.
"All victims of domestic violence are equally entitled to the protection of the civil and criminal law while in the UK."
Read more: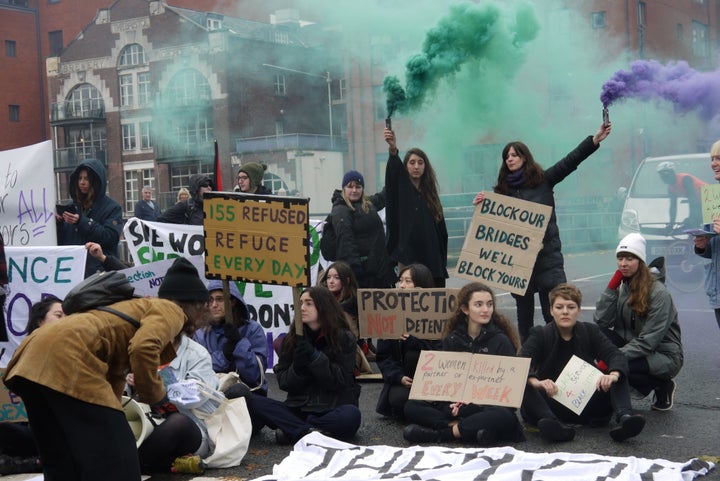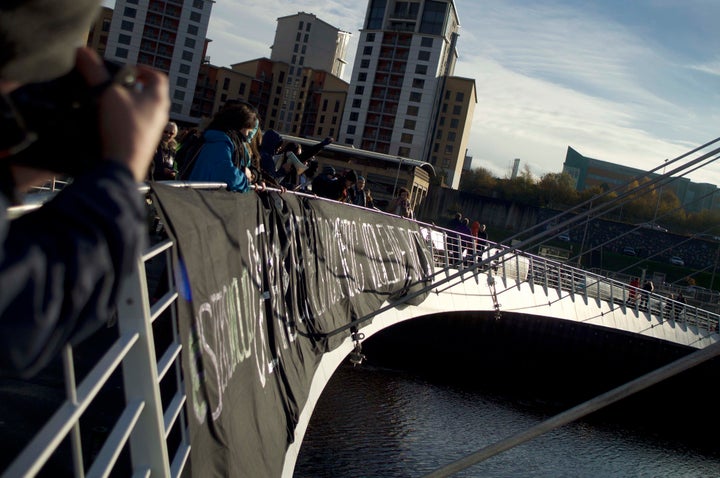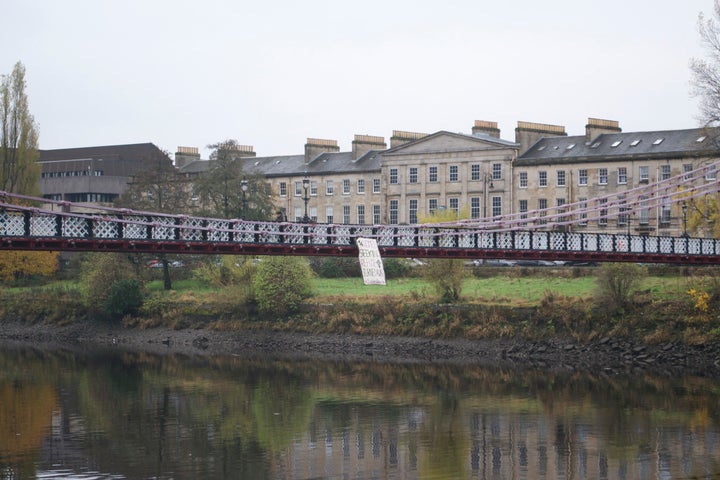 Popular in the Community