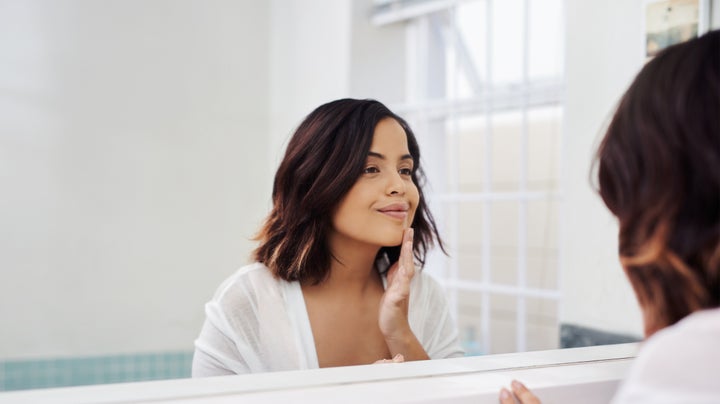 Activities like practicing yoga, stepping away from social media and taking a warm bubble bath can help you unwind and relax. But what about cleansing your face?
Dermatologists have long endorsed the benefits of a daily skin care routine. And those benefits might go beyond appearances.
An article last month in The Outline referred to the quest for perfect skin as a "scam" and "a waste of money." But what takedowns of skin care regimens often fail to acknowledge is an important health aspect: Any act of skin care can be considered self-care. That can be an important step to possibly improving your mental health, according to Marie Jihn, a dermatologist at Premier Dermatology in San Carlos, California. It doesn't matter if it's taking a few minutes to don a face mask or adding a dollop of moisturizer to your cheeks.
"By having a set routine, one knows what to expect, and this is a relief," she said. "The more a routine it becomes, the less stress it becomes. In the process, you also look better."
The mental health perks of a skin care routine
While not everyone begins a skin care regimen for beauty reasons, the very act of looking out for your skin, no matter the purpose, is comforting and soothing by nature, according to Rena Jogi, a dermatologist and affiliated physician with Memorial Hermann Memorial City Medical Center in Houston.
"When you do a skin care routine, you're usually alone, in your bathroom or somewhere quiet, and it's just you and the mirror," Jogi said. "There's something slightly meditative about just sitting there and taking that 10 minutes just for you."
She encourages her patients to take the self-care practice a step further and listen to relaxing music or a guided mediation app during the process.
Tatyahna Cameron, a 26-year-old Californian, started a skin care routine for the very reason Jogi suggested. At the beginning and end of each day, it's a way to unwind from the hectic pressures of her busy schedule.
"My skin care routine for me is really just time that I take for myself twice a day," Cameron said. "I'm able to take a break from whatever the day is throwing at me and just put everything on pause to focus on me."
There's no limit to what routines or rituals could be considered self-care, explained Patricia Normand, psychiatrist and director of integrated health and wellness at Rush University Medical Center in Chicago.
"Anything that makes you feel good is usually a means of self-care," Normand said. "That can include getting enough sleep, taking the time to exercise or getting proper nutrition."
She explained that self-care is often a process of trial and error, with patients endeavoring to discover what reduces their stress and makes them feel good. If taking the time to look after your skin is what alleviates some of the day's stresses or helps you feel calmer overall, then there's benefit.
In fact, Normand pointed out that more people need to participate in self-care, and in some cases, her patients feel guilty about taking the time to enjoy something they love.
"You can't be your best self if you're not taking care of yourself," she said. "You're likely to do better in other parts of your life if you take the time for you."
Jason Reichenberg, an associate professor of dermatology at Dell Medical School at the University of Texas at Austin, explained it's likely that many people don't realize how much an act of self-care can benefit their mental health.
"I have many patients who are busy all day long with their work, their children, their spouse, and they don't spend even a few minutes on their own self-care," he said. "When they see me, it is often because they are experiencing some skin symptoms and they want to treat it. When I outline a self-care regimen for them, they look visibly more relaxed. Not only do they not have to worry about making the choices for what products to use, but they also have given themselves permission to spend a few minutes each day focusing on themselves."
Seeing mental health benefits of a skin care routine doesn't require fancy products or a lot of work, either. Whether you prefer to use a face mask or just old-fashioned soap and water, it's the action of taking that time for you that counts.
How skin care can lead to overall self-care
Allowing yourself the time to spend on something like a skin routine is only the first step in better understanding how proper skin care can affect your mental health. Self-care is an all-encompassing way of living that can include large and small acts.
"Self-care goes way beyond things like skin care," Cameron said. "I think that skin care is an easy step into the doorway of practicing much bigger self-care acts, like going to therapy or finding things that you love to do. We all have to deal with things that suck, so finding something that gives you the space to get away from that, even if it's for five minutes a day, makes things a little bit more manageable."
And if that happens to be skin care, then more power to you.
Related
Before You Go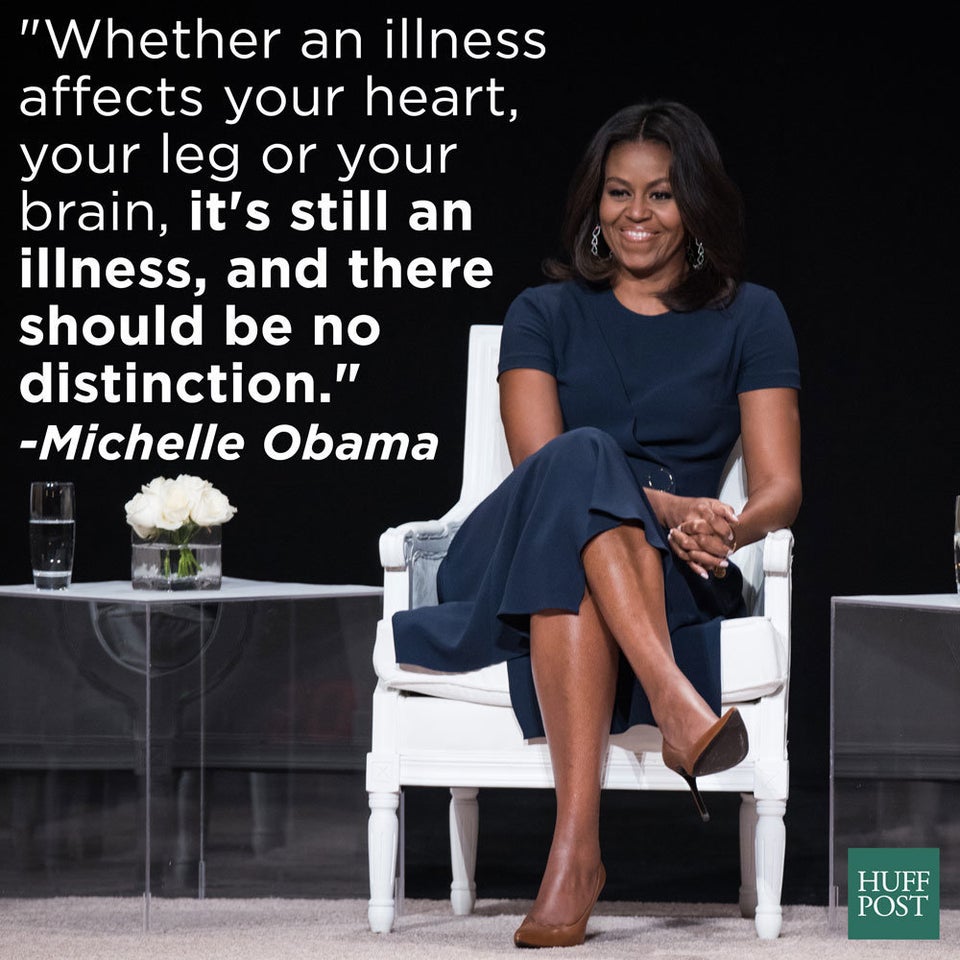 Celebrities On The Importance Of Mental Health