Nutritional supplements are officially the big new trend in beauty. It's estimated that the market for these 'nutricosmetics' will be worth $7.4bn (£4.8bn) by 2020, with collagen supplements at the forefront of sales.
Collagen proteins are essentially the cement holding everything in our skin together, and levels naturally decrease in age - leading to loss of firmness and the formation of wrinkles.
But despite growing interest from consumers, the Association of UK Dietitians (BDA) claim that there is "currently little credible evidence" to support that collagen supplements actually aid in skin health.
Step in, collagen drink Skinade. The BDA state that "further and more comprehensive studies would need to be conducted to confirm collagen claims", and the brand are aiming to lead the way.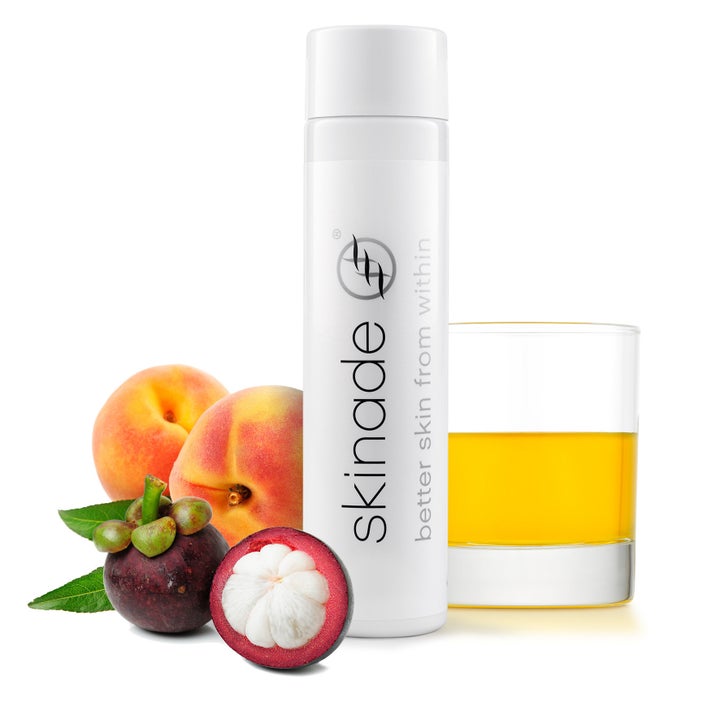 Wildly seduced by the idea that I could have better skin by simply drinking a small amount of fruit-flavoured liquid each day, I gave the brand's month-long trial a go.
A couple of weeks before I embarked on the course, I paid a visit to Santi Skin Labs in South Kensington, London, to have my face analysed by various terrifying looking machines.
Fun fact: the left side of my face is actually older than my right due to all my time spent gazing broodingly out of car windows (I don't drive). Most people, aka drivers, age faster on the right side.
I immediately stocked up on suncream and stockpiled the Skinade for my 30 day trial.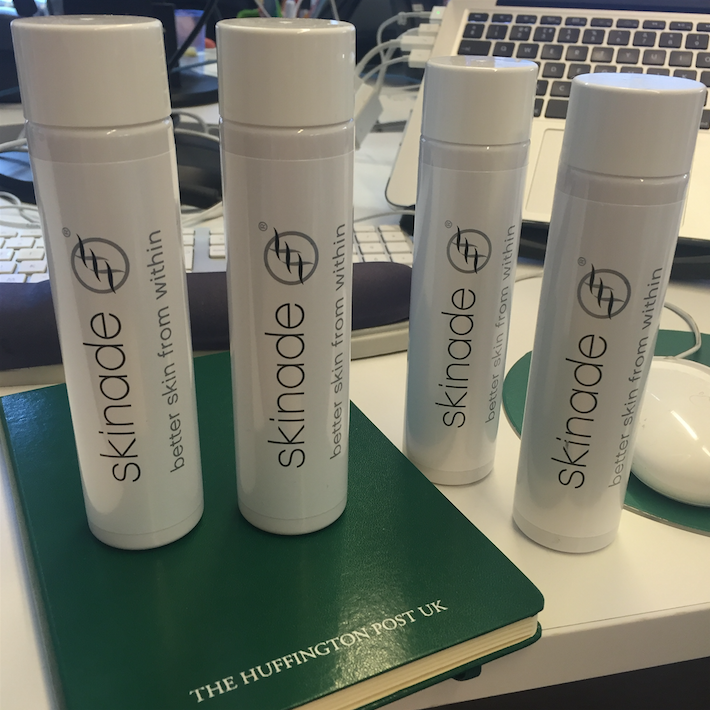 Above is what my desk looked like for most of the month. Skinade comes in handy, portable (and leak-proof) 150ml bottles and 15ml sachets you can mix with later - slightly fussy but ideal for traveling.
There's a whopping 7000mg of collagen in each bottle, the equivalent of taking 20 standard collagen pills a day, so the method of ingestion is certainly easier than most.
The peachy taste is also pretty damn palatable, and despite the drinks being made from fresh-water fish collagen (it's not suitable for vegetarians) there was no fishy aftertaste like some other supplements I'd tried in the past.
After a month of drinking Skinade daily, I headed back to the Santi clinic to have repeats of all my original tests.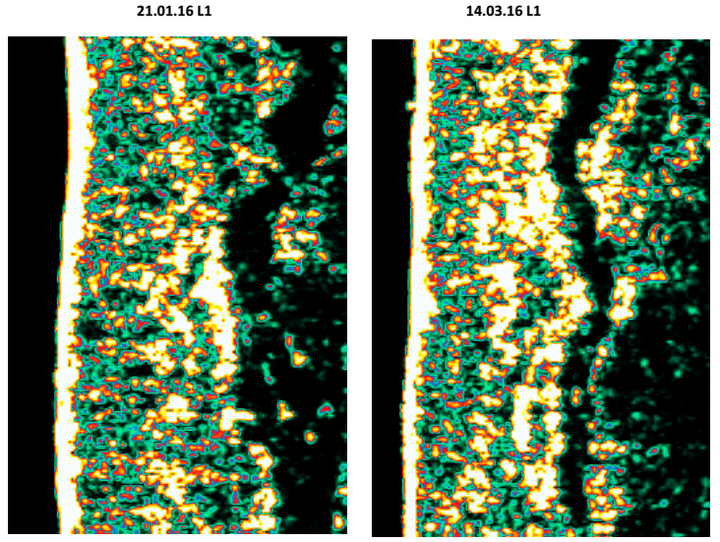 The results, pictured above, showed that my skin's collagen had improved by 7% and elasticity by 7.4%. Yellow areas in the images show the collagen structure, which had impressively built up over the course of the trial.
While 7% may not sound like a huge improvement, it's a big increase for my 26-year-old skin. Skinade say they tend to see more drastic results in slightly older subjects, and the brand's best result to date was a 42-year-old woman who had an increase of 46.7% in collagen density.
Would I try it again? In a heartbeat. My official trial may be over, but I have another set of little white bottles lined up on my desk already.
For those wanting to do everything humanly possible to preserve their skin, this is definitely something to add in the arsenal.