Earlier this month, the Sky History show was put on pause after there were claims on social media that some facial inkings belonging to Darren Lumsden AKA "The Woodman" could be associated with neo-Nazi ideology.
Lumsden has denied the claims, which came after some pointed out that the "88" on his cheek could be a white supremacist symbol representing "Heil Hitler" (H is the eighth letter of the alphabet, so 88 could symbolise HH). Others noted that Lumsden has the word "Homegrown" tattooed above his top lip.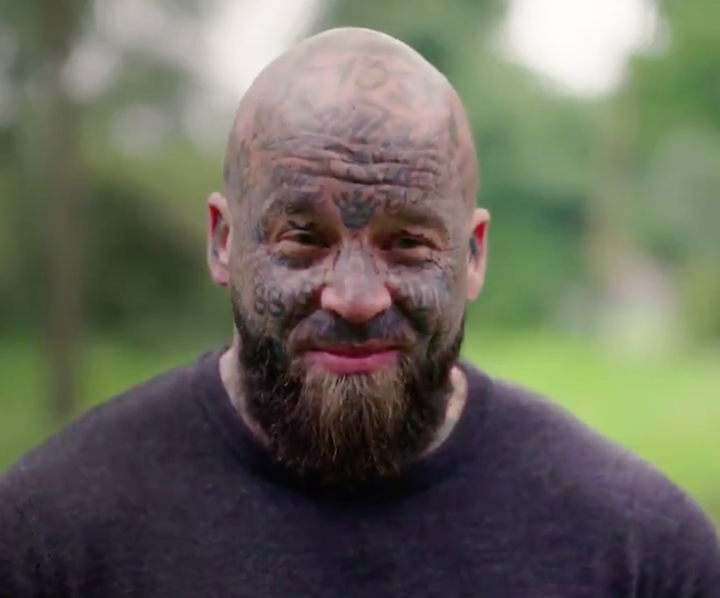 Announcing it would now not be airing the rest of series, Sky History said in a statement: "Following an independent investigation, AETN UK has made the decision not to broadcast any further episodes of The Chop on Sky History.
"A contestant's tattoos included symbols that could be connected to far-right ideologies and could cause offence; we sincerely apologise for that and we are sorry that our processes did not prompt further investigation at an earlier stage. The contestant continues to strenuously deny that he has, or ever had, far-right leanings.
"We are thoroughly reviewing our internal processes following the investigation."
It added: "AETN UK and Sky History stand against racism and hate speech of all kinds."
Talking about his tattoos to the Bristol Post ahead of his appearance on the Sky show, Darren said: "About 10 years ago I saw someone with facial tattoos and started to work with my tattooist on my look.
"I have my daughter on the back of my head and my son on my cheek.
"When some people first meet me they are a bit shocked, admittedly. But they soon warm to me after a few minutes.
"Some people ask for selfies with me. I've never had a negative reaction to my tattoos. They are just me."
The Chop is hosted by comedian Lee Mack and Rick Edwards, along with Master Carpenter William Hardie.
It sees ten contestants compete for the title of Britain's Top Woodworker in Epping Forest.