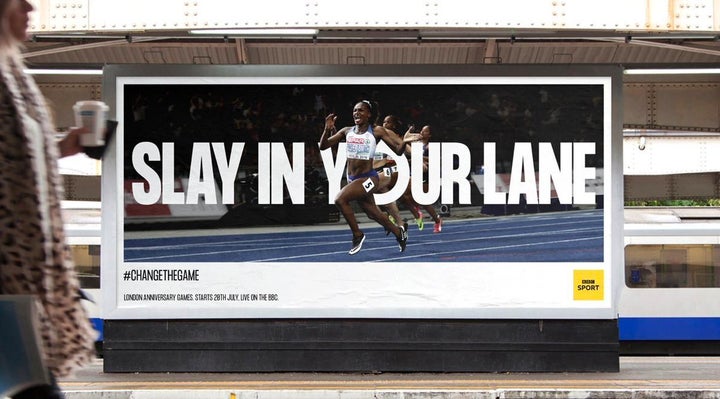 An author has accused the BBC of copyright infringement after the title of her book about how to find success as a black woman, Slay In Your Lane, was used in a BBC Sport advert.
Yomi Adegoke – who co-wrote the 2018 best-selling book alongside Elizabeth Uviebinené – tweeted that the title had been used in the new #ChangeTheGame campaign on Tuesday.
"Imagine being a white woman creating an 'eMpOwErInG WoMeNs' ad campaign for @BBCSport, and choosing to rip off the *TRADEMARKED* name of a book specifically aimed at uplifting black women (in an almost identical font)," she wrote.
Described as the "black girl's bible", Slay In Your Lane is an "inspirational guide to life for a generation of black British women inspired to [...] find success in every area of their lives."
The title is classed as a registered trademark in the UK, making it illegal for companies to use it in advertising or promotional services.
Launched on May 18, #ChangeTheGame is a campaign to support women's sport. The billboard in question features black sprinter Dina Asher-Smith.
The campaign was devised by the corporation's in-house media agency and led by creative directors Laurent Simon, Tim Jones, James Cross and Nathalie Gordon, according to the BBC's media centre.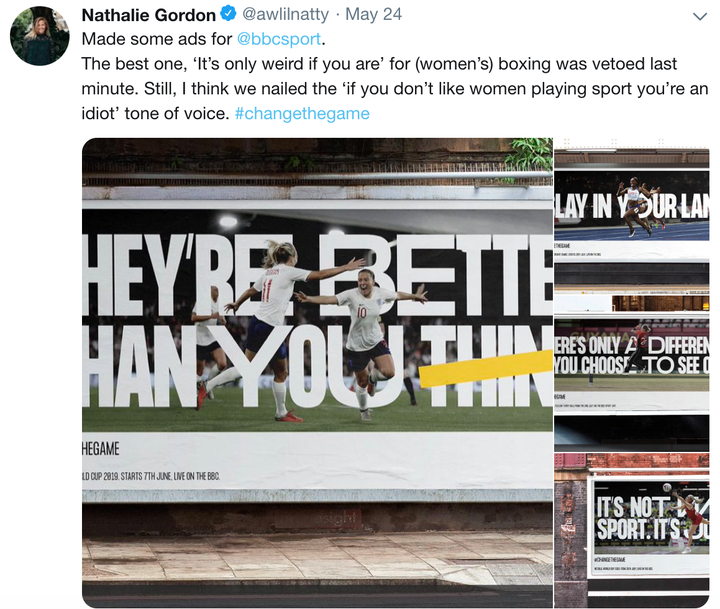 Speaking to HuffPost UK, Adegoke explained that the advertisement was flagged on Saturday by one of their readers, who asked the writers if they were involved in the campaign.
Adegoke said they contacted one of the creatives on the project, Gordon, to highlight the infringement. They also messaged BBC Sport directly.
Gordon replied to say that the BBC had been made aware of the matter, and that someone would be in touch as soon as possible.
Adegoke also said their agent queried the matter with Barbara Slater, the director of BBC Sport, on Saturday.
As of Tuesday, neither of the authors have heard from the BBC, they said.
"I don't think the BBC thought we'd have the brains or acumen, as two young, black women, to think to trademark that phrase to begin with," the author told HuffPost UK.
"I definitely think they just assumed that we'd just stumbled across something that was catchy and smart – but we wouldn't have the sense to do something about our intellectual property, to safeguard us against this [trademark infringement].
"I also think there's an idea that we're supposed to feel grateful to occupy certain spaces and be acknowledged, made visible by big organisations; even though it's the opposite – erasure. There was a misguided and nonsensical belief that we'd somehow we flattered."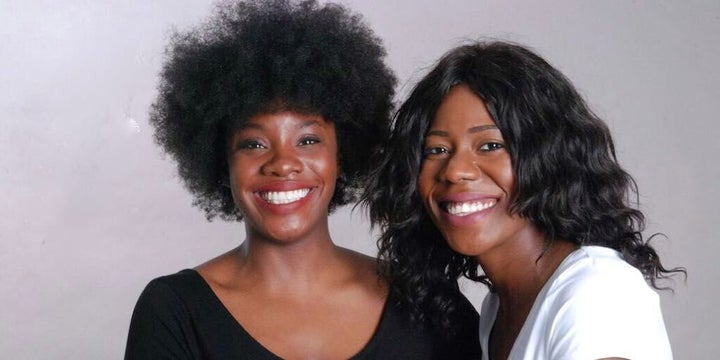 Adegoke feels that the decision to feature sportswoman Asher-Smith on the "slay in your lane" advertisement demonstrates that the BBC were aware of the phrase's significance to black women – the core readership of her book.
A BBC spokesperson said: "The BBC sought legal advice before going ahead and were advised that the use of the headline 'Slay In Your Lane' in our Women in Sport #ChangeTheGame marketing campaign was sufficiently far removed from the goods and services covered by the trademark registration in place."
Writing on Twitter, Adegoke slammed the statement as 'pathetic' and attached screenshots of the slay in your lane trademark agreement - which states that the phrase is protected against advertising across television and radio.
″@BBCSport's pathetic response. It only shows they knew exactly what they were doing. Below is just part of what our trademark covers, FYI. Coincidentally, the campaign comes down today, after a mere 5 days, which 'was always planned' allegedly. Complete bullshit," the journalist wrote.