A British supermarket is trialling a weekly 'slow shopping' session to help elderly or vulnerable people shop in a "safe" and relaxed environment.
From 1pm to 3pm every Tuesday, special measures in Sainsbury's in Gosforth, near Newcastle, will aim to make the store less stressful and more enjoyable for people who find it challenging.
Chairs will be placed at the end of aisles, and helpers will greet shoppers at the entrance and help them with their trip.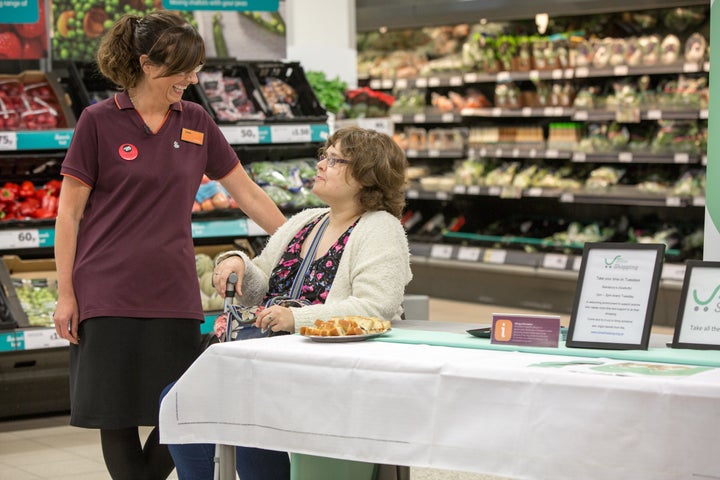 Eight out of ten people in the UK with dementia list shopping as their favourite activity, according to the Alzheimer's Society, but one in four have given up shopping since being diagnosed.
Slow Shopping, created by campaigner Katherine Vero, hopes to help people with "visible, invisible or intellectual disabilities who may find shopping stressful or challenging."
It aims to make shopping easier for people with anxiety or mental illness, those who are elderly or have disabilities, and those with dementia.
It offers dedicated times where staff are aware of the needs of shoppers and greet them before helping them shop.
Chairs at the ends of aisles enable people who struggle to stand for a whole supermarket visit, or want to have a rest. Extra help points around the store will offer reassurance and advice.
The Gosforth Sainsbury's will also have two help desks handing out samples of favourite products like fruit, ginger biscuits and Victoria sponge.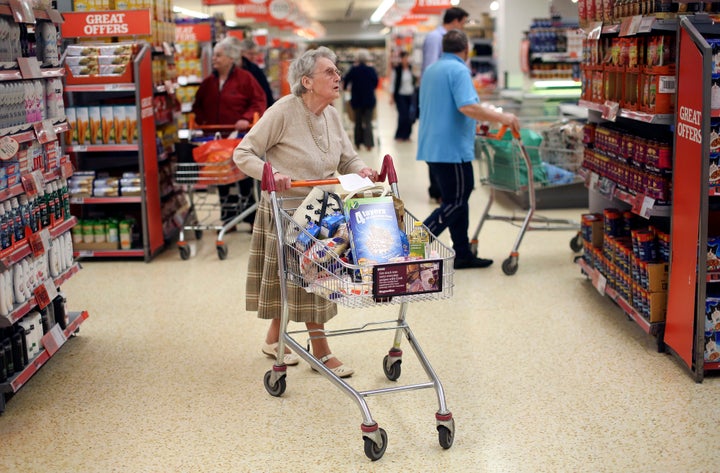 The idea was championed by Vero, from Newcastle, who used to find it hard to go shopping with her mother who had dementia.
"My mum used to love shopping but as her dementia developed it became increasingly difficult and stressful for us both," she said. "But I didn't want her to stop going out and become isolated. I wondered if there was a way to help us enjoy shopping.
After her mother died, she came up with the Slow Shopping idea and asked her local Sainsbury's in Gosford to get involved.
It started testing the idea in November 2015 and has now launched a full trial. Its is reportedly considering bringing the concept to more shops.
According to a blog post from Vero, the Gosforth shop has found footfall increased since the launch, and more customers have told it about their specialist dietary requirements, meaning it now stocks more 'Free from' ranges as a direct response.
"I hope other retailers will follow," Vero said.
Sainsbury's is just the latest supermarket to offer support to people with special needs. An Asda superstore in Manchester was praised for introducing a 'quiet hour' in April to make shopping easier for people with autism and disabilities.
The signs aim to highlight "hidden" disabilities which may not be obvious to other shoppers but still require someone to use the disabled toilet.