Coronavirus is affecting every area of our lives, and that effect is set only to increase as the situation unfolds.
Our health aside, there have already been warnings that our high streets could be one of the biggest casualties of the crisis.
From small business to small business the approach to coronavirus ranges widely – some have said it's too early to worry, whilst others are preparing for the worst – but as more aggressive social distancing measures are introduced it looks as though all companies are going to be impacted by Covid-19.
But with less footfall on the streets, many small business owners – and those who are most worried about their high streets faltering amid the crisis – have been coming up with new ways to promote small businesses.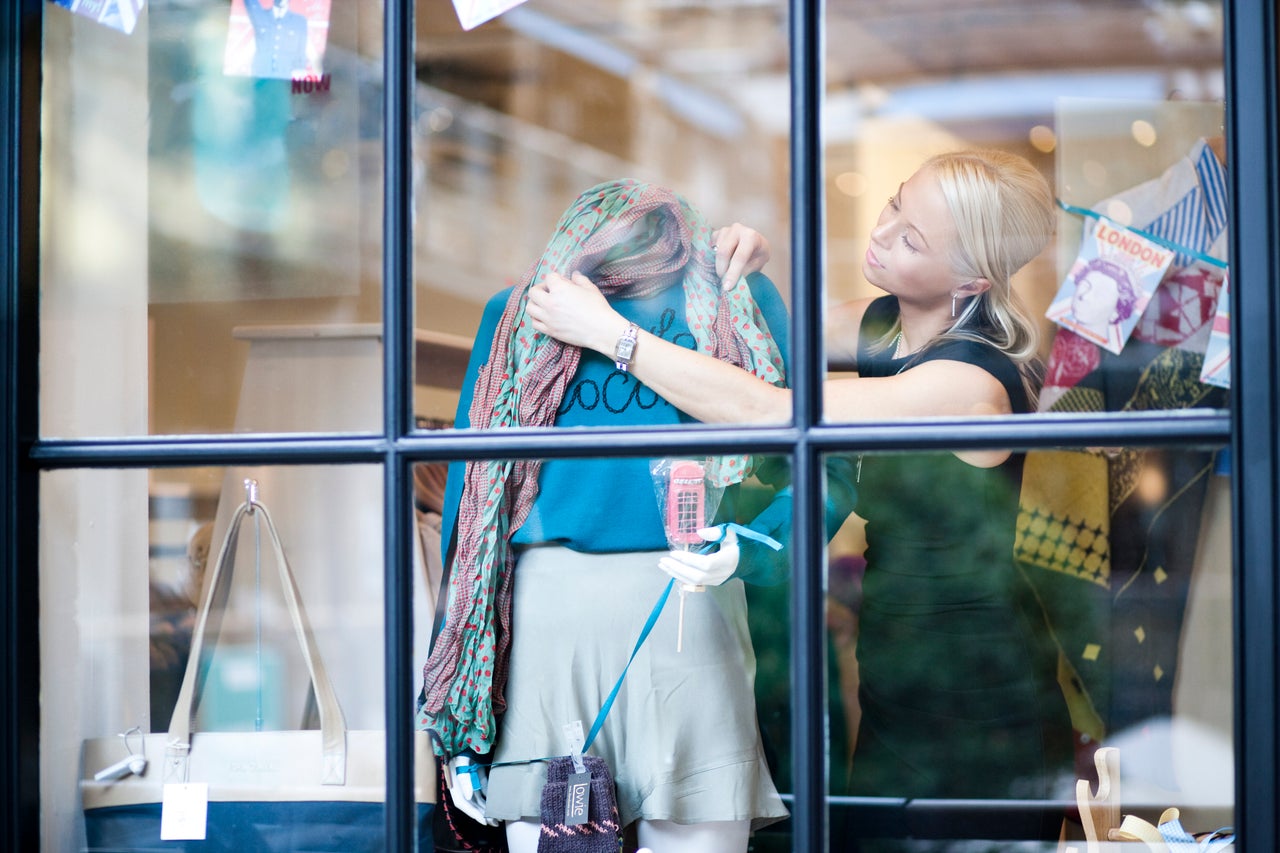 One of the most widely-shared methods of supporting independents is by buying a gift card – paying into the shop or service as a means of keeping it afloat, even if you can't get out of the house just yet to make use of it.
It's not just shops – many restaurants and entertainment venues like independent cinemas also offer gift cards, which means you can make the most of their services once the threat posed by Covid-19 has passed.
As a way of enticing customers new and old, some retailers such a bookshops are offering a more personalised shopping service – with a little help from social media.
With some customers self-isolating and unable to get out and browse, some shops are picking titles based on a person's recent reading history and offering either kerbside pickup or delivery.
Sam Fisher, owner of Burley Fisher Books in Hackney, put out a call on Twitter on Friday encouraging potential customers to send a message about a book they'd enjoyed in order to get a recommendation (and personal delivery) of a book they could order from the shop.
"I didn't really do that because of the business at first – it was more something to reach out to people who were self-isolating as a bit of fun," Sam said.
Though the team are still processing orders, Sam estimates the shop had about 50 orders from that tweet alone – and they keep coming in.
Despite the government not yet following the lead of countries such as Spain, who have closed down all "non-essential" shops, Sam has taken the decision to shut Burley Fisher for two weeks from Monday evening, in line with similar guidelines about self-isolation.
Because they haven't been instructed to close down, their insurance won't cover the loss of takings, but the shop is still open for virtual orders and after the success of the weekend it is hoped this will be enough to keep the business afloat.
"The lack of advice has made it quite difficult to know what to do – we haven't been told to close but it feels like the sensible thing to do," Sam explained.
"It's a really hard time for small businesses. I would encourage people where they can to order from us, from any independent, and to remind their friends to do the same.
"Also, if you have tickets for a cancelled event at an independent venue and you can afford not to ask for a refund, then I would encourage people not to. That is a huge issue for some small businesses – that money they might be relying on is lost otherwise."
For some small businesses the challenge lies in still being open for business online, even if they physical front door is shut.
While we're well-accustomed to shopping online with supermarket giants or Amazon, far fewer of us shop at our local independent stores online.
That could be down to us as consumers, but also a result of the fact that many small retailers don't sell online, or even have an online presence at all – something digital marketing expert Chris Green is hoping to change in order to save some of our high streets' smaller businesses.
Green set up helpingsmallbiz.co.uk on Sunday as a direct response to some of the problems caused by coronavirus.
"The idea came after I heard about some businesses in Spain being told to shut as a result of the virus," he explained. "With my background in digital marketing I know how important it is for businesses to be able to get in front of their customer, even – and especially – if they're not able to open.
"I was kind of joking that I didn't have many practical skills that could help with a crisis like coronavirus, but then I realised that I could set something up to try and help small businesses who are really going to struggle if they have to shut down."
Green has already received offers of help from around 30 volunteers from a range of digital backgrounds from marketing to web design.
There haven't been any direct requests for help just yet, but Green is hoping they'll soon be able to start helping small businesses like independent retailers and those in the service industry.
"It's as much of a signposting activity as anything else," Green explained. "There are so many tools out there to help small businesses get out there – the issue is that there are so many it can be a bit daunting for business owners who might never have had any kind of online presence before.
"We just want to be able to point people in the right direction and do as much as we can to limit the damage – especially when so much is still unknown."