According to the research, soldiers aged 16 and 17 are more vulnerable to PTSD, self-harm and alcohol abuse during their military careers than their adult counterparts.
The charity also reported a 64% increased risk of suicide among young men in the army compared to the general population and said child soldiers were more likely to die or be injured during their working life than adult recruits.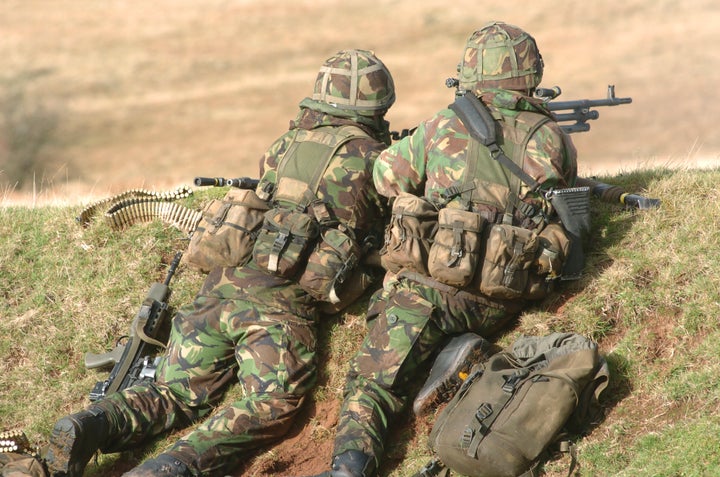 Medact has now called for the minimum recruitment age to be raised to 18. Currently, 22% of all army recruits join the military before they are legally adults.
Dr David McCoy, Director of Medact, said: "There is strong evidence that children recruited into the armed forces are placed at an increased risk of long-term harm when compared to adult recruits.
"Minimum age laws exist to protect children from smoking, drinking, driving and watching violent films," he continued. "It's time for the UK to fall in step with the vast majority of countries and raise the minimum recruitment age to 18."
The UK is the only European country that allows 16-year-olds to join the military. A 2014 survey found that 77% of Britons think the recruitment age should be raised to 18.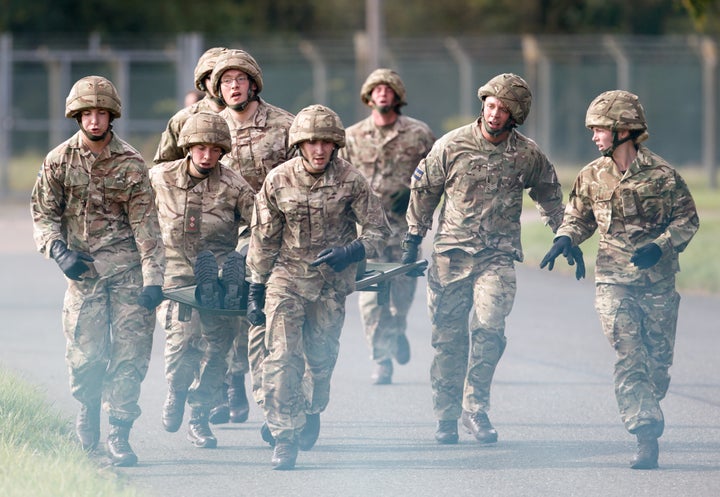 Child Soldiers International, an NGO that aims to prevent the recruitment of children around the world, has come out in support of Medact's findings.
A spokesperson for the organisation said: "Currently, the army can train people from 16 to kill and learn how to be soldiers and we think that's dangerous and incongruous next to other safe-guarding rules set in place for young people."
The response to Medact's research among the public has been mixed.
On Facebook, Steve Smith said: "I joined at 16 and had a brilliant time. It was hard work but made me grow up fast and provided opportunities I would have never had on 'Civi Street'.
"Joining at 16 gives you more time in training to prepare for the real event. At 16, you have at least 18 months to two years training before going anywhere near a combat zone. If you join at 18 straight out of college, you only get six to eight months training before potentially entering a combat zone.
"Who do you think is better prepared?"
But Sarah Brown commented: "If you can't legally buy Call of Duty for your Xbox you shouldn't be legally allowed to physically and mentally train for the real thing. Christ you're not even thought mature enough to vote!"
In response to Medact's report, an MoD spokesperson said: "The Armed Forces offer young people opportunities that aren't available elsewhere, from basic literacy education and support for postgraduate degrees, to high-quality accredited training and unique employment prospects.
"Like everyone who serves our country, under 18s – who can only sign up with formal written consent of a parent or guardian – are fully supported throughout their service career."
Popular in the Community