Lucky was raised by adopted parents John and Kathy Keith since birth and recently, he decided to take their surname.
He revealed his plans to John by reading out an emotional speech at a family gathering, which was caught on camera.
"I wouldn't trade you for anything or anyone. You truly taught me how to be a man, but not just a man, a man of God," he said.
"You truly taught me how to love, but not any ordinary type of love, how to love unconditionally."
Lucky thanked his dad for giving him a "second chance at life" and said John had always been by his side.
"I really love and appreciate you so much for being my dad, for being my best friend, also for sharing so much together," he said.
"You're the best dad, but not just to me, to all your kids. It's really amazing that someone of your size can manage to love and impact so many people.
"That's why I'm honoured to take your last name. I'm changing my last name."
Lucky made the speech on Father's Day earlier this year, which is celebrated in America on the third Sunday of June.
However, the video has recently been watched by thousands of people after it was posted on the Love What Matters Facebook page.
Judging by John's reaction, he was over the moon at Lucky's decision.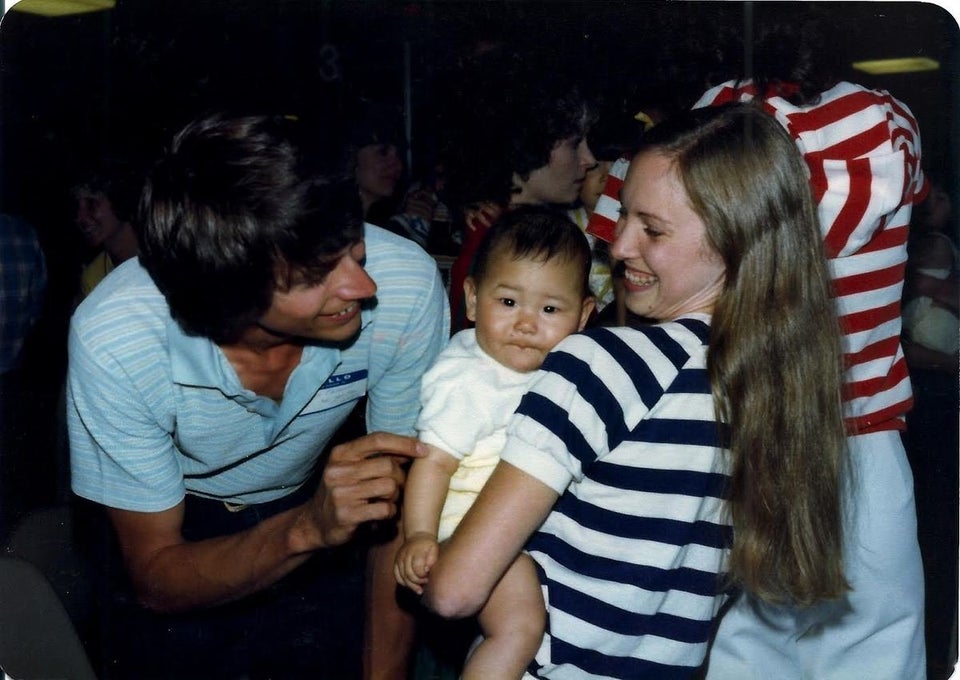 Adoption Stories