Student protesters in South Africa have demanded that all universities in the country are shut down until the government scraps tuition fees, the University of Witwatersrand has claimed.
The students are protesting an 8% hike in fees, claiming that the increase discriminates against black citizens, who tend to earn less than their white counterparts.
A statement released by the university in Johannesburg said: "One of the latest demands of the protesting students is that Wits and all other universities should be shut down until the government agrees to free education."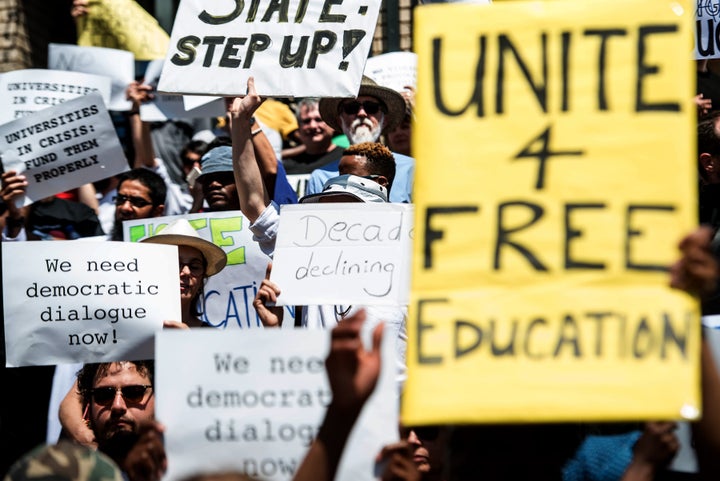 The leaders of the student protests could not be reached for comment, Reuters reported.
Protests began a year ago after tuition fee increases of up to 12% were announced. Following the demonstrations, President Zuma ordered a year long freeze of tuition fee hikes.
But in recent weeks it was announced that fees would increase by 8% in 2017, sparking protests that have so far caused £34 million of damage.
The cost of education in South Africa has become a symbol of the inequality that still exists in the country 20 years after apartheid.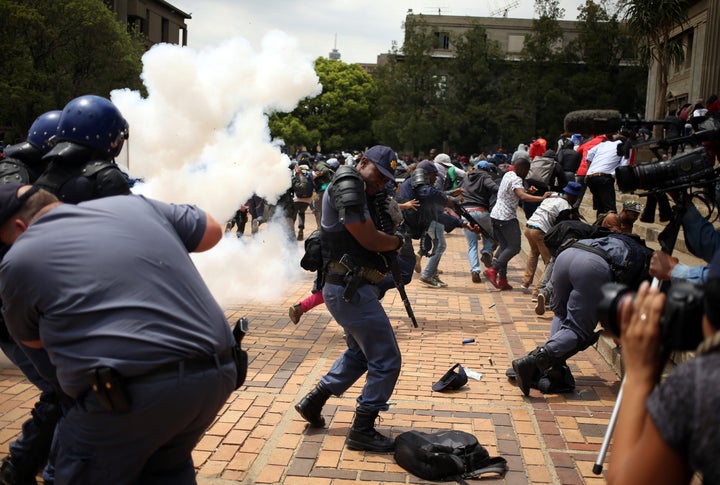 On Tuesday, police fired rubber bullets, stun guns and tear gas at crowds of students in Witwatersrand after protesters reportedly threw stones and overturned a police car.
The demonstrations have also caused universities in Witwatersrand and Cape Town to close twice in the last month.
The University of Witwatersrand had been aiming to reopen on Monday, but announced that this would no longer be possible.
The university's vice chancellor, Adam Habib, said: "The struggle for free education is a noble cause. But it is not a cause that requires the sacrifice of the 2016 academic year."