Commuters in England and Scotland have faced disruption and frustration today as two separate 24-hour strikes see hundreds of trains cancelled.
The strikes on Southern and ScotRail will be in place all day on Tuesday, with no service on some routes and limited trains on others.
Protests were held last night at Brighton station against the strike from Southern, which operates in South-East England, with crowds shouting: "What do we want? Trains! When do we want them? Now!"
Although that didn't exactly appear to be much of a success:
Southern said the strike would have "a significant effect on Southern services on the whole of the day... with no service on many routes and only a limited service between approximately 07.30 and 18.00 on others, though we will extend the services hours if we are able."
The strikes are part of a series called by the RMT in a dispute over plans to introduce more driver-only trains.
The rail union says rail operators plan to remove guards from trains, which it claims would be "catastrophic for safety".
But Southern operator Govia Thameslink said the strikes were "completely unnecessary".
Travellers vented their frustration with the hashtag #SouthernStrike, although the disruption also brought out plenty of irony and humour:
It seemed this morning that the strike wasn't going too well for Southern:
Others took the opportunity to complain about the rail operator's service generally: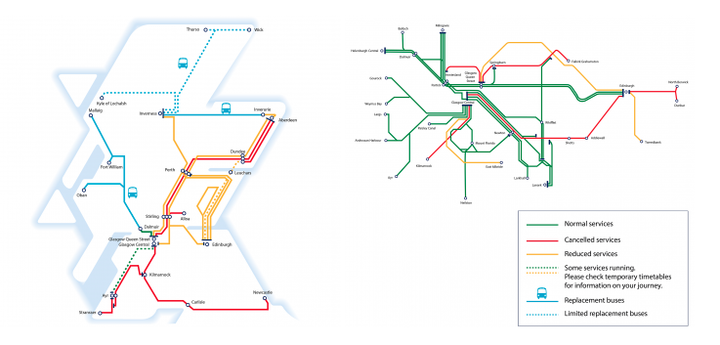 The strikes follows the breakdown of talks at mediation service Acas, between ScotRail and the RMT.