Evangelical church SPAC Nation is facing damning new accusations that some pastors within its ranks have exploited youngsters in a bid to seize thousands of pounds in benefit payments.
The scandal-hit church – that has won praise from politicians for its work to tackle knife crime – is under pressure over the allegations that pastors have carried out benefit fraud by pressuring young people to take out claims for Universal Credit and hand over half the proceeds.
The government welfare support payment is awarded to unemployed people who have no income and only goes to those who are in greatest need.
But HuffPost UK has been told that some pastors at SPAC Nation church are exploiting the system to con young people into signing up for benefits before taking half the money themselves.

One young person said she has witnessed a sign-up day for the welfare payment at a safe house run by SPAC Nation pastors where more than 50 young people took out claims.
Others have spoken of being asked to apply for hefty "advances" or loans against future Universal Credit payments of up to £2,500 and then splitting the cash with pastors.
The practice has been condemned as "clearly an attempt to defraud the state by falsely accessing benefits" by one MP and there has been a call for the government to act.
Christian vlogger Kojo Darkwa Ampadu, 28, who regularly uses his platform to raise concerns about SPAC Nation, said: "The church should not be involved with this. They're doing more than leading people. They are actually telling people to do it, they're pushing them to do it."
"That is pressure, that is coercion and it's aggressive tactics. It's almost like salesman tactics of the '90s, that's what we're seeing here," he continued.
SPAC Nation had not responded to HuffPost UK at the time of publication in relation to the new allegations concerning benefit fraud.
But we did receive a reply from a business email for the church's leader Tobi Adegboyega denying the allegations, saying: "Your stories set out a lot of falsehood."
The email hit out at HuffPost UK saying "basically [you] don't know what you are talking about" and described the allegations as "shallow and irresponsible".
"Everyone was doing it, 19-year-olds, 18-year-olds, and I know that there were some young ladies that were on £1k debts"
HuffPost UK has spoken to a number of ex-members of SPAC Nation who have been caught up in the alleged Universal Credit racket.
One 22-year-old, who spoke on the condition of anonymity, said she has witnessed a sign-up day for the welfare payment at a safe house run by SPAC Nation pastors.
This apparently took place at the Hope "trap house", as the safe houses are known.
"I went to a house and they had somebody that actually works directly in Universal Credit upstairs in the room and they had at least 50 young people downstairs with their passports and their IDs to basically go upstairs and apply for this," she said.
"It was fraud because they would say they would take your name off the data, so that it basically doesn't look like you've taken out anything. Then once you get your loan or whatever, that's when the person that brought you to the house or introduced you to it, they would get a percentage off of that payment."
SPAC Nation's trap houses are supposed to offer refuge and safety to young people leaving gangs but have been linked to a number of cases of alleged exploitation.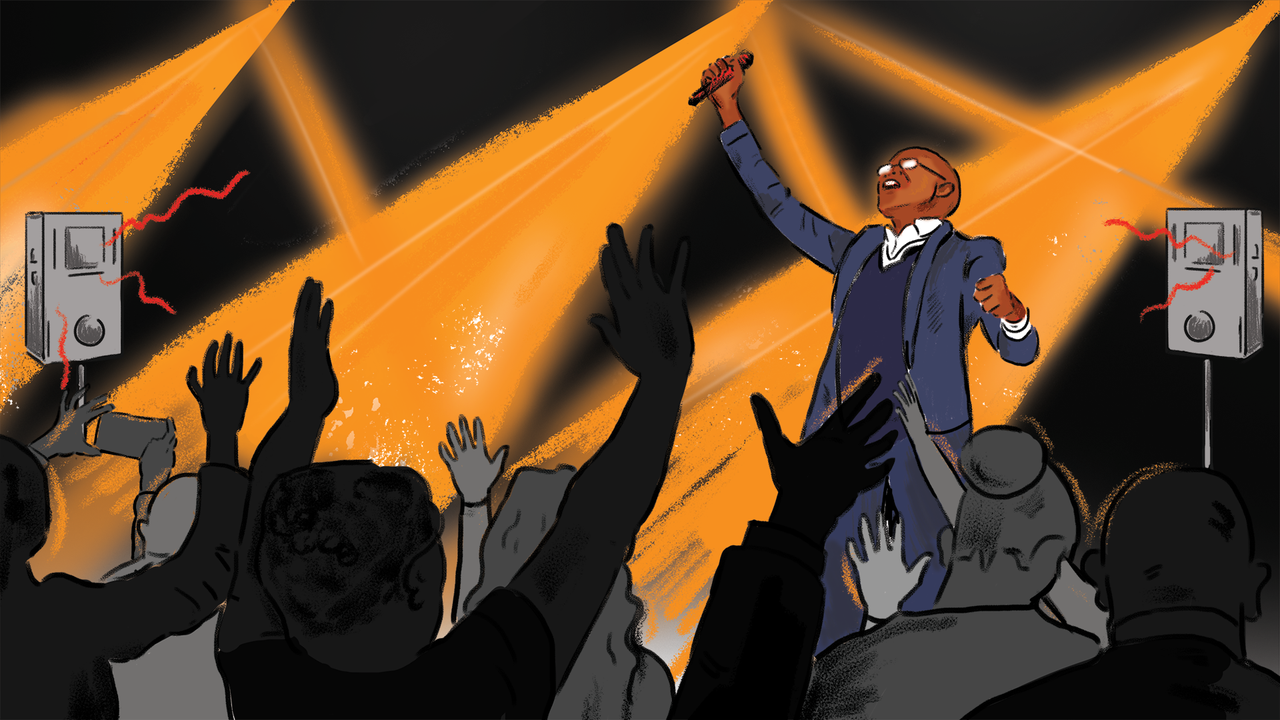 The ex-SPAC member said Universal Credit applications had a lasting impact on young victims.
"Everyone was doing it, 19-year-olds, 18-year-olds, and I know that there were some young ladies that were on £1k debts," she said. "People claimed that they wouldn't have to pay anything back, but they got letters at home talking about they have to pay now, so it was very false, very, very false."
In other cases, ex-SPAC Nation members said people were encouraged to sign up for Universal Credit in WhatsApp or Snapchat messages from SPAC Nation pastors.
HuffPost UK has seen screengrabs of one WhatsApp chat in which a pastor at SPAC Nation pressures a young person to apply for Universal Credit.
In the conversation the pastor repeatedly encourages the congregation member to agree immediately to the application despite them strongly expressing concerns over going ahead.
Another university student, who has now left SPAC Nation and did not want to be named, said she had been approached over Snapchat about taking out Universal Credit by a guy she knew from church.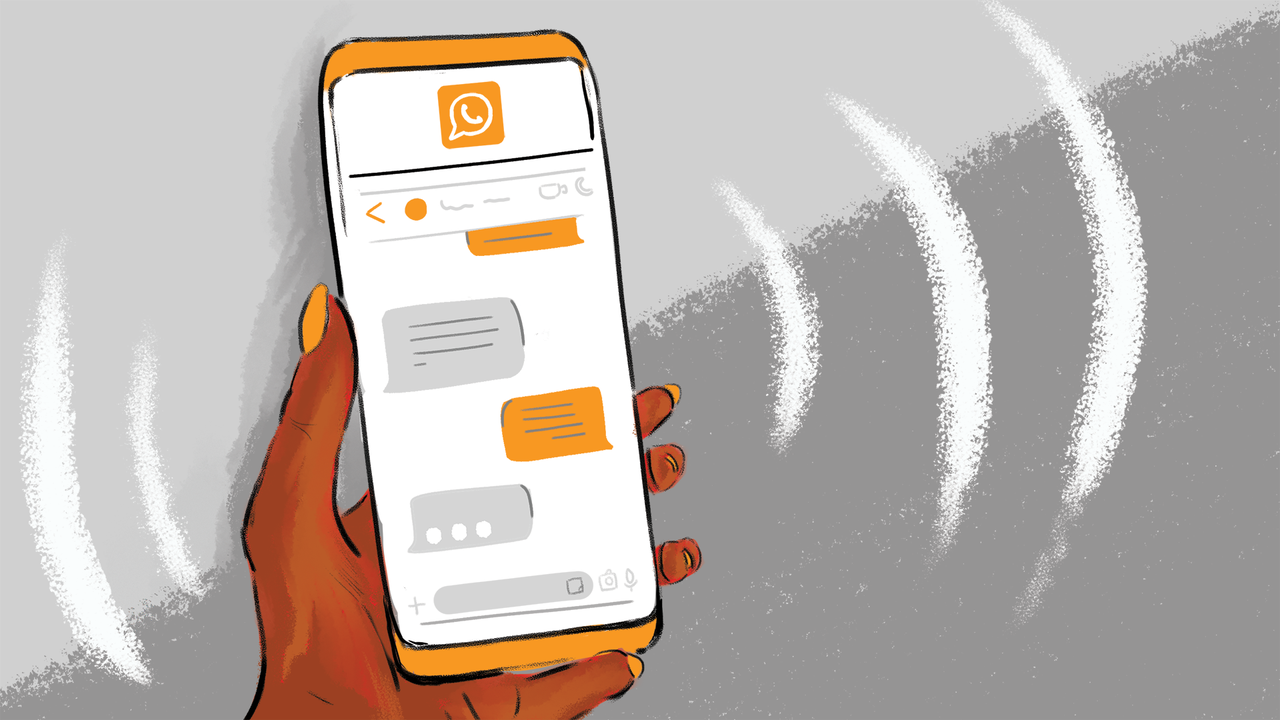 "He said if I was to go through with it I should send him details and he will do all the paperwork and everything," she said. "I think he was working with them so he knew what to do."
"Eventually I told him I didn't want to do it and then he got angry with me."
Asked whether the SPAC Nation guy who was messaging her would have benefitted from the process, she said: "He said that every month I would get £500 and I would transfer him £250 for him doing the job for me."
Another student, who also requested anonymity, said: "An 18-year-old girl and another girl I know took out a Universal Credit application. There was messages going around on Snap[chat], 'If you want to make money, message me, 18+' [from] pastors.
"They were basically just getting people to fill out [forms]; you give your bank details, your long card number, how long you've been in this country; basically you give your whole details to the pastor or leader."
Rapper Tkay Mukuna, who was until last month among SPAC Nation's trusted inner circle, recently interviewed someone on YouTube who had fallen victim to the Universal Credit scam.
During the interview the victim revealed people can access up to £2,500 in Universal Credit "advances" of which 60% goes to pastors. The victim said at least five Universal Credit clients a day are being signed up.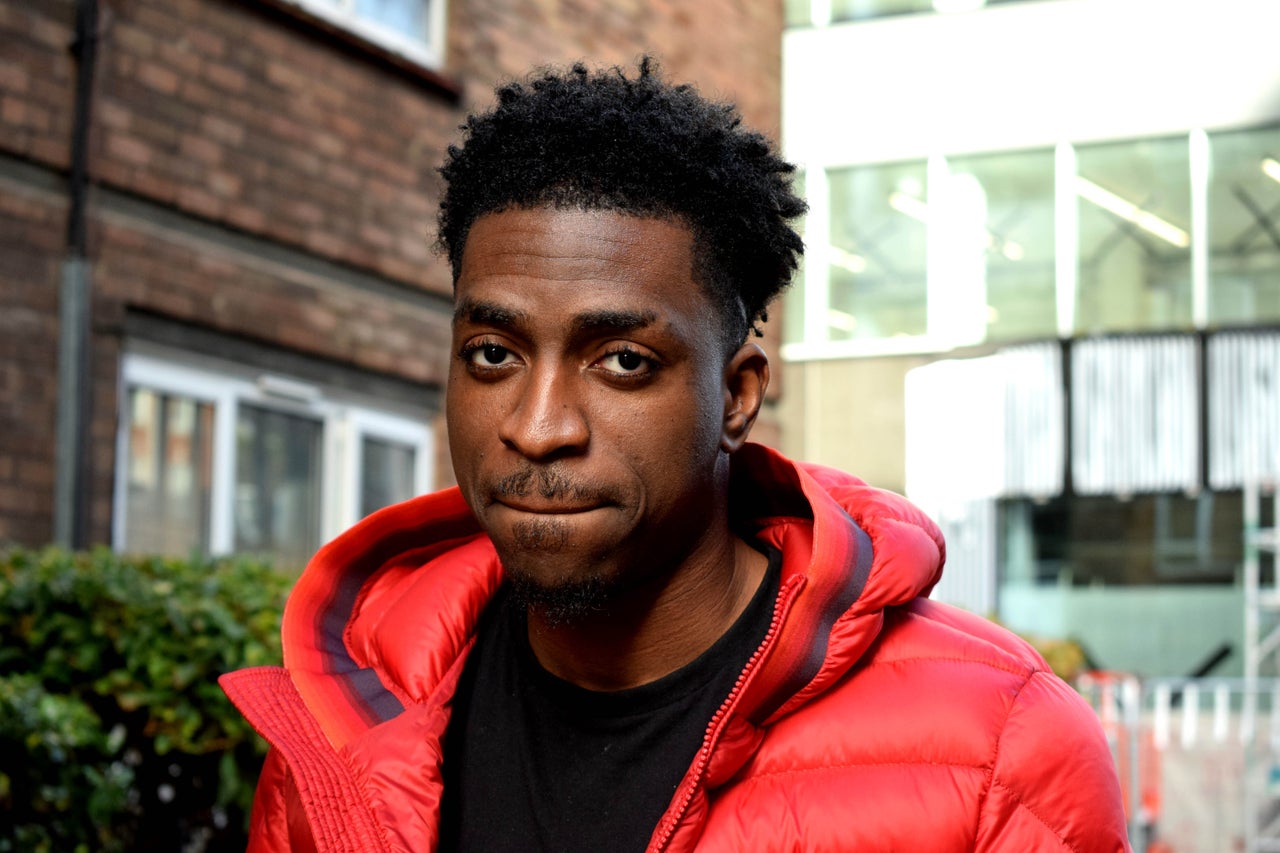 A number of separate SPAC Nation sources who spoke to HuffPost UK talked about the church having an "inside man" at Universal Credit.
These unconnected sources gave the same name for this person, but we have been unable to verify this information.
The apparently opportunistic seizing of benefit money, which is said to have begun in April or May this year, has been condemned as abuse.
Darkwa Ampadu, who says he is also aware of cases where young people had been pressured to take out Universal Credit, said: "If you're unemployed, why am I [pastors] asking you to go and get onto Universal Credit and then asking you for the finances back, that doesn't make sense.
"You're not in a financial position to be able to look after yourself so I've told you to go onto benefits and then I've taken the benefits off you, it just doesn't marry."
He said SPAC Nation was exploiting the benefits system.
More widely, it is alleged the latest allegations are part of a campaign of pressure being exerted on young congregation members at SPAC Nation to donate large sums of money in "seed giving".
It is alleged this culture stems right from the top of the church and its leader Tobi Adegboyega.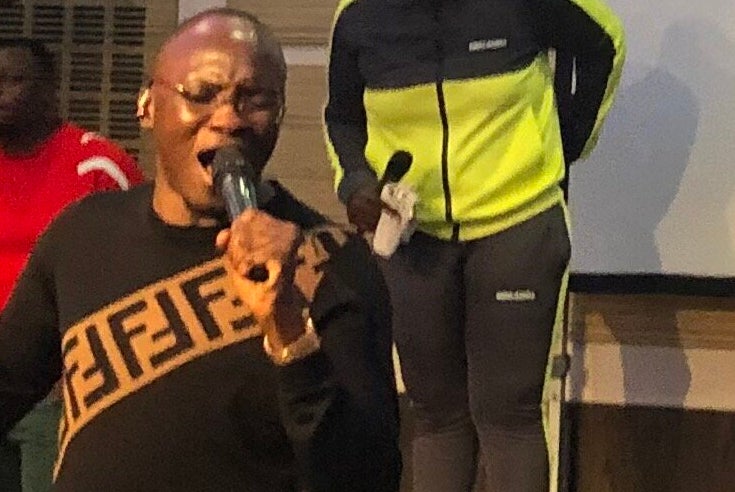 Labour's shadow secretary of state for work and pensions Margaret Greenwood said the serious allegations highlighted wider flaws in fraud checks around Universal Credit.
"Any allegations of people being put under pressure to make fraudulent claims for Universal Credit are a matter of serious concern and should be thoroughly investigated," she told HuffPost UK.
"They are not the first reports of scams involving Universal Credit. Cases came to light this summer of scams with advances that left people who were exploited by fraudsters in real hardship as a result. Universal Credit is clearly failing."
Labour's shadow minister for child protection, MP Steve Reed, renewed his calls for police to act and fully investigate SPAC Nation and the latest allegations of benefit fraud.
"It doesn't surprise me they would do this given the extent of alleged criminality they have pursued elsewhere," he said. "This is quite clearly an attempt to defraud the state by falsely accessing benefits to further enrich the millionaire leaders of this organisation, and yet another reason why there should be urgent intervention without further delay."
The Metropolitan Police is reviewing allegations of potential fraud and other offences relating to SPAC Nation but is yet to decide whether a criminal investigation should be launched.
HuffPost UK contacted the DWP about the Universal Credit allegations.
A spokesman said: "We take [Universal Credit] advances fraud extremely seriously which is why we've dedicated a new team of 145 full-time staff to crack down on callous crooks exploiting vulnerable people.
"In addition we've introduced safeguards to protect claimants, ensuring they must have an appointment with Jobcentre staff before receiving their first payment."
What is SPAC Nation?


SPAC Nation is an evangelical church that has risen to prominence in the last two years for its work with young people affected by gang violence and knife crime. The church has been lauded as one of the few organisations offering a positive solution to the country's knife crime epidemic, winning praise from senior politicians.

Its enigmatic leader Tobi Adegboyega has met with cabinet ministers at 10 Downing Street, had a meeting with police at Scotland Yard, and was in the second row for prime minister Boris Johnson's speech at the Conservative Party conference this year. The Mayor of London, Sadiq Khan, also met SPAC Nation's leader and senior pastor Samuel Akokhia in July last year.

But the church, which has no building and holds its services from luxury hotels across London, has also attracted scrutiny for its unconventional methods. Its pastors conspicuously wear designer clothes, Louboutin shoes, Rolex watches and drive luxury cars, which SPAC Nation claims is necessary to reach out to young people who see gangs flaunting this type of wealth.

However allegations have continued to surface that some pastors at the church are exploiting its vulnerable young congregation financially to fund their own lavish lifestyles.

HuffPost UK has previously published stories revealing young people have allegedly been pressured into taking out loans of up to £10,000 and donating student loans of up to £5,000. It is alleged the pressure to "give seed" at the church has created conditions where SPAC Nation members are willing to go to extreme lengths to raise money.