In Spenny vs Penny we compare the products we love, with those following in their (sometimes pricey) footsteps. Here we compare curling wands to see if the cheaper options measure up to their pricey counterparts.
As someone who is superbly unskilled at styling my hair, my usual go-to is to leave it in its naturally poker straight state or curling it, which just involves wrapping strands round a barrel and hoping for the best.
When I first started curling my hair a few years ago it used to take me 45 minutes each morning (a commitment I know), but now I'm down to 20 minutes. I use a hair mask once or twice a week to keep my hair in good condition after all that styling, personally I'm not a big fan of heat protector sprays.
Prior to testing these three curling wands, my go-to was a cheap Babyliss wand that I bought from Amazon years ago for around £15 – so I was intrigued by how newer and more expensive models would perform.
Spenny: GHD Curve Creative Curl Wand, GHD, £120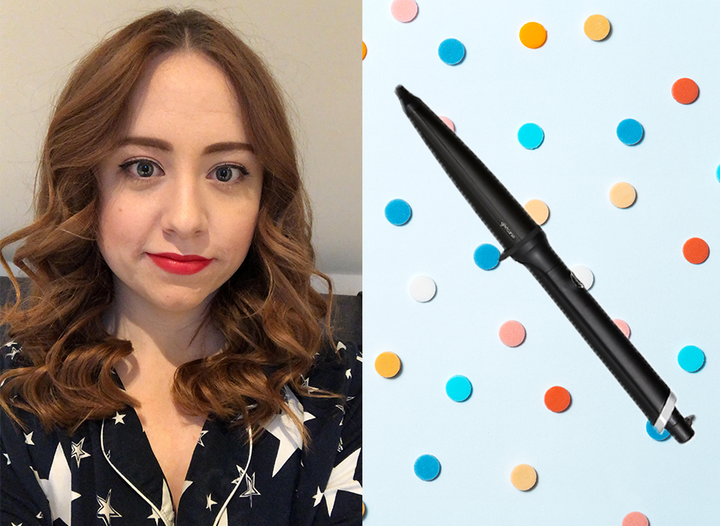 I can't lie, I have a soft spot for GHD. My beloved straighteners have lasted 12 long years and have yet to fail me. So I'm pumped to be trying the curling wand.
The initial excitement wears off once I get it out of the packet, however. It has a much wider barrel than I'm used to, which means a looser curl. My hair is incredibly fine and straight, and I'm worried that my curls will have dropped to a weak wave by lunchtime.
That said, the wand does feel (and look) very luxurious: you get what you pay for clearly. It is entirely black matte with a strip of silver branding above the cord and no fiddly bits to be seen.
Unlike the other wands I try, there's only an on-off switch with no control over the temperature. Instead, GHD has decided on an optimal curling temperature of 185°C which it describes as the "correct styling temperature to deliver lasting curls that are formed fast and stay locked-in, while respecting the health of your hair". I dubiously take GHD's word for it, hoping that I won't end up with singed ends.
Twenty minutes later and I love the finished look. The curls are my favourite of the three I try, they have volume but also look neat and polished. My hair stays in place all day, but if I was going out in the evening, I would re curl a few strands around my face that tend to drop out the fastest.
At £120, they're expensive – six times the cost of the others – but as someone who uses them almost every day I think I could justify the cost. And if they last as long as my straighteners have – it's a no brainer.
Penny: Remington C152WO Curl Create Ceramic Hair Curling Wand, Argos, £21.99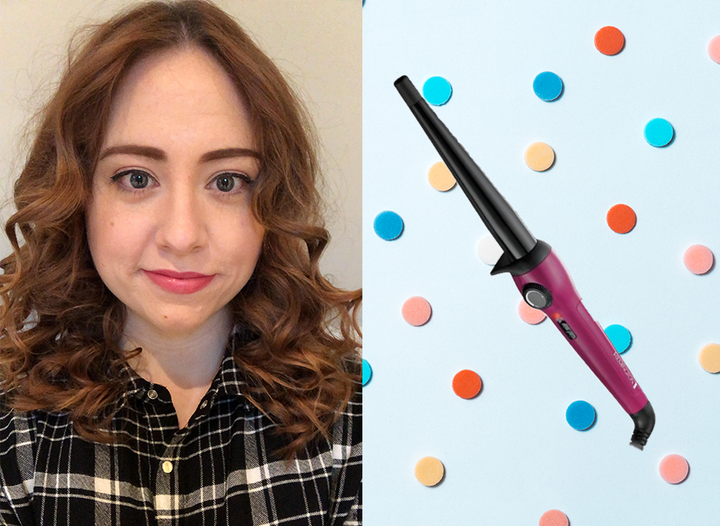 My first thoughts are that the wand itself feels cheap but lightweight, which is great if you're planning to take it on holiday or to the gym. It also comes with a heat protecting glove, which I quickly lose. Whoops.
The temperature is adjustable via a dial at the base of the barrel, meaning I can style at anywhere between 130 and 200 degrees. However the dial is very loose and each time I try to reach the strands at the back of my head my PJ sleeve brushes against it, causing it to spin around and readjust the temperature – leaving some curls tighter than others. A real nightmare, but nothing I couldn't get used to, of course.
The Remington curls last the best out of all three, but there was a little more frizz which I don't like. I was impressed that the hair that frames my face held in place all day. So if you want something cheap and cheerful then this will work for you.
Penny: Mark Hill Effortless Undone Curling Tong, Boots, £21.99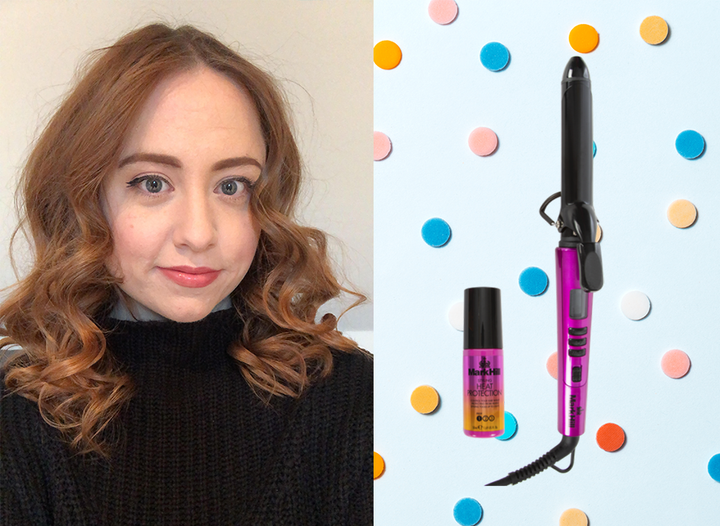 I'm pleasantly surprised when I opened the packaging and found a mini heat protection spray. A nice touch, but also this surprise freebie is the highlight of this disappointing product.
It is the only one out of the three that comes with a tong attached to the barrel. It's designed to keep hair in place while curling, but is honestly nothing but a faff – it keep getting caught on my hair when I try to manoeuvre it around each strand, which really hurts. Eventually I give up and just wind each piece of hair over the tong, so don't make any use of it.
The curls hold up very well throughout the day but I cannot shake the smell of burnt hair, despite the fact that I set them on the same temperature as the Remington wand. All day and well into the evening, my hair smells like it's been fried on a skillet, and I feel a little sorry for the people sitting next to me on public transport. Thank you, next.
We all work hard to earn our money – so it shouldn't feel like hard work to spend it well. At HuffPost Finds we'll help you find the best stuff that deserves your cash, from the ultimate lipstick to a durable iron to replace the one that broke (RIP). All our choices are completely independent but we may earn a small commission if you click a link and make a purchase.