Well, if ever a question mark still hovered over the prospect of all five Spice Girls turning up for the celebration of their 20th anniversary, it seems to have been firmly squashed by Mel B.
The original Scary was chatting to James Corden on his 'Late Late Show' this week, when the prospect of the much-hyped reunion inevitably came up.
Asked if all five would be appearing, Mel B said firmly, "The other two bitches didn't want to do it."
Nice. Now we know that the 'b' word gets flung around with a little more abandon these days than when the five girls started singing into their hairbrushes back in the 1990s, but still, this seemed a little strong, something Mel herself was quick to spot.
"Let me correct that," she laughed. (Because it was so funny, obviously.) "My other two fellow lovely ladies — you know Victoria (Beckham) is busy with her great fashion line, Mel C is doing her own album — so they politely declined but gave us their blessing.
"We're girl power, we support each other, so us three went 'OK then let's just us three do it.'
"We are going to do something. Us three. We are going to perform and celebrate ... for the people."
So there you have it, five have become three. This comes as no surprise after Mel C revealed last week she was following her instincts in not taking part.
In Love magazine, she wrote that she believes the Spices peaked with their performance at the London 2012 closing ceremony.
"I'd love to play huge arenas across the world, sing our brilliantly bonkers pop songs and relive our former glory - it is of course a very lucrative opportunity too," she wrote.
"But we were a five-piece band. Didn't we reach a peak with the Olympics? There's a lot to be said for bowing out on a high note.
"For me the absolute pinnacle of my Spice existence was being watched by a billion people around the globe belting out 'Spice Up Your Life' on top of a black cab at the 2012 London Olympics.
"Anything less than the full line-up just didn't feel like we'd be doing justice to the band or the fans.
"Unfortunately something didn't feel quite right and I had to follow my gut."
The band originally split in 2000, before reuniting for a curtailed 2007 tour, and also thrilling the crowds with a complete ensemble appearance at the 2012 Olympics.
No words needed from Victoria, currently busy at New York Fashion Week. However, as if to cement her decision, former Posh appeared in a BBC documentary this week, dedicated to the inner workings of Vogue magazine. She was heard espousing the wonders of a "bounce gingham" to Vogue editor-in-chief Alexandra Schulman, plus the informal nature of her new prints collection. There was no mention of music.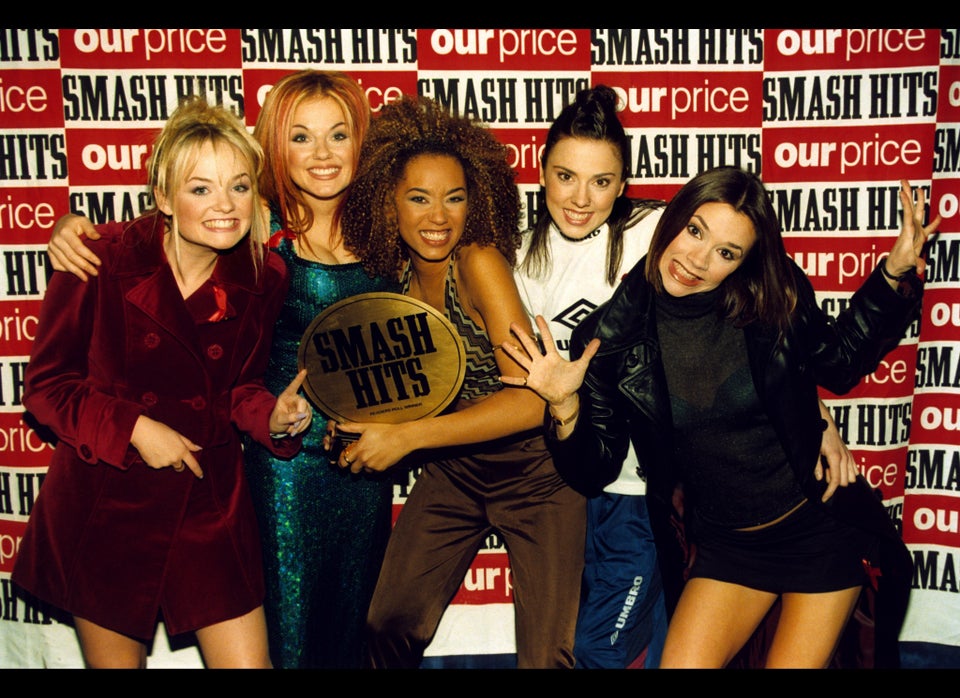 The Spice Girls
Popular in the Community