Spice Girls reunion rumours have been floating around for so long now that every time we read a new report about it now, we tend to roll our eyes and continue about our daily business.
However, it seems like the latest claims the girls are getting back together might just have some legs to them.
That's because all five of them - yes, including Victoria(!) - have met up, following a tabloid reports that claimed the group are set to reunite for TV projects in China, a new telly talent show, endorsement deals and a compilation album.
Despite previously saying 'no' to getting back together with her fellow Spices, Posh was the one who shared a picture of a get-together which took place at Geri Horner's house on Friday (2 February).
"Love my girls!!! So many kisses!!! X Exciting x," she wrote.
Emma Bunton later posted the same image on Twitter, also seemingly confirming some "exciting" plans are in the works.
It is the first time the girls have been pictured together in five years, last coming together officially at the launch of Spice Girls musical 'Viva Forever' in 2013.
When HuffPost UK contacted representatives for Geri and Victoria on Friday (2 February), they were not able to offer comment on the plans.
However, an unnamed source had told The Sun it is unlikely the band will tour "due to family commitments".
They also claimed Victoria has "sought assurances she won't have to sing".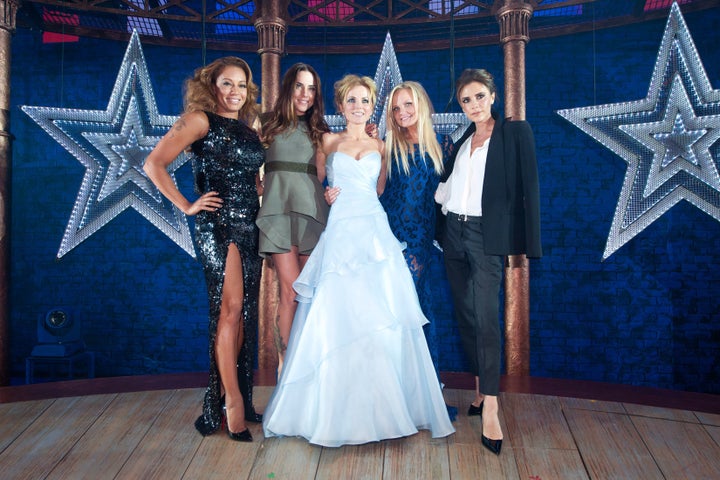 She has long said she will not peform with the Spice Girls again, and put the brakes on plans for them to reunite for their 20th anniversary in 2016.
Geri, Emma and Mel B later went on tease plans as a three-piece, but nothing ever came into fruition after the announcement.
She said: "It is not happening. At some point you've gotta know when it's time say, 'that was great'.
"Girl power will always be out there and is something that we all still believe."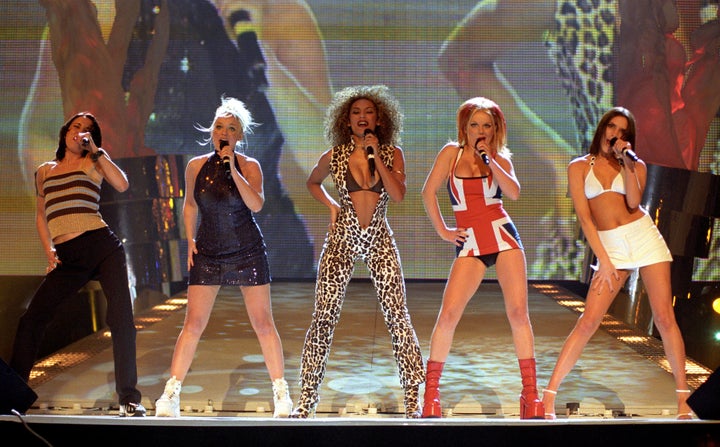 Mel C previously resisted reforming the group without Victoria, and explained her decision to sit out the 20th anniversary in an essay in Love magazine.
"Didn't we reach a peak with the Olympics? There's a lot to be said for bowing out on a high note," she said at the time.
"For me the absolute pinnacle of my Spice existence was being watched by a billion people around the globe belting out 'Spice Up Your Life' on top of a black cab at the 2012 London Olympics.
"Anything less than the full line-up just didn't feel like we'd be doing justice to the band or the fans."