A statue of the man who founded the Scouts is to be removed and placed into "safe storage" after it became one of the latest targets in the campaign the remove monuments to historical figures with controversial pasts.
Council leaders have said the tribute to Robert Baden-Powell on Poole Quay will be taken down "for now" to "create time for views to be aired" and to prevent "public disorder or anti-social behaviour".
The statue faces Brownsea island, where Baden-Powell's Scout movement began.
Former Bournemouth East Labour parliamentary candidate Corrie Drew said his founding of the scouting movement "can be no excuse for his documented homophobia, racism and enthusiastic support of Hitler", the BBC reported.
In a post on Facebook, Drew said: "We won that rather easily! Now we need to ensure we put forward a clear rationale & offer a positive alternative for the site so that people don't campaign to put it back."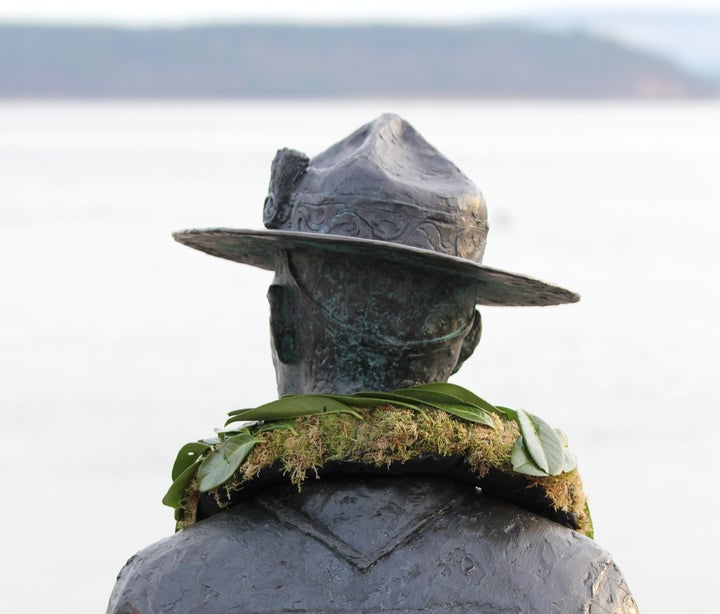 Council leader Vikki Slade told the Bournemouth Echo: "Whilst famed for the creation of the Scouts, we also recognise that there are some aspects of Robert Baden-Powell's life that are considered less worthy of commemoration.
"Therefore, we are removing the statue so that we can properly involve all relevant communities and groups in discussions about its future, including whether a more educational presentation of his life in a different setting might be more appropriate."
In a tweet, Slade emphasised the move was only temporary.
The Conservative MP for Poole, Sir Robert Syms, tweeted to say he was "opposed to the permanent removal of the statue".
The removal of Colston's statue has sparked debate in the UK over monuments to historical figures who made fortunes and reputations on the exploitation of others.