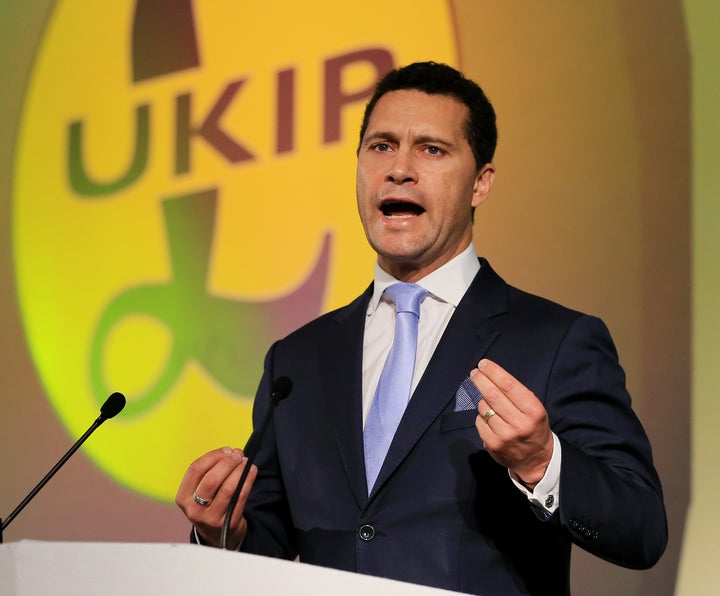 Steven Woolfe, the frontrunner in the race to succeed Nigel Farage as leader of Ukip, has blamed technical problems for the late processing of his nomination form.
The party's migration spokesman also said reports he had let his party membership lapse, which would disqualify him from the leadership contest, were "false".
On Sunday, as reported by the The Huffington Post, Woolfe handed in his nomination papers 17 minutes after the midday deadline. All candidates wanting to formally enter the leadership race had to submit their application yesterday, complete with 50 nominees and a cheque for £5,000.
Speaking to BBC Radio 4's Today programme this morning, Woolfe said the delay was a case of "computer says no".
And he said he had been on the phone to a Ukip official at 11.56am, four minutes before the deadline, to tell the party he had submitted his form - but was told it was not appearing on the party's system.
"Everybody in the country sometimes looks at their computer screens and screams at it when somethings not working," he said.
Asked if he would launch a legal challenge should be barred from standing in the leadership race, the MEP said he hoped it "wouldn't come to that".
Woolfe was already facing questions over whether he can stand for leader after HuffPost UK reported claims he failed to pay his membership fees from December 2014 until March 2016.
Any candidate in the election must be a member for at least two years.
However he told Today he had paid over £1,500 to Ukip in March 2011, part of which was to have a five year membership of the party which ran out in March 2016. Woolfe said he then believed he had renewed it. "If you hand over your bank details you expect the money to be deducted," he said.
Related