The superstar closed the tenth and final date of the event, which is held in London's Hyde Park, and used the opportunity to urge fans to "choose love over hate", following a week that saw two black US citizens - Alton Sterling and Philando Castile - shot by police.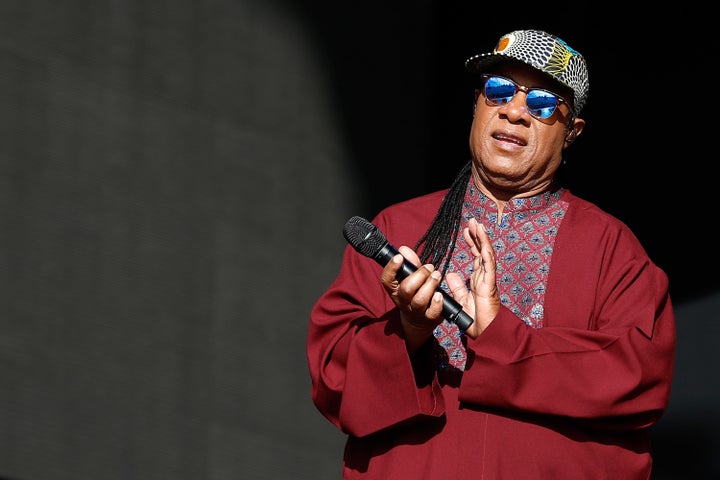 Before sitting down at the piano to play his 1976 album 'Songs In The Key Of Life' in its entirety, Stevie made an emotional appeal as he admitted to being sad to find that many of the songs he wrote for the album are also relevant to today's issues.
"I encourage you to choose love over hate. It's just that simple. Choose love over hate, right over wrong, kind over meanness. Hope over no hope at all," he said.
"The songs and the words that we talk about, those conditions still exist in the world and that hurts my heart."
He continued: "We were all made in God's image. When you hate someone, you're hating that image.
"If I'm blind and I can see it, you can see it too."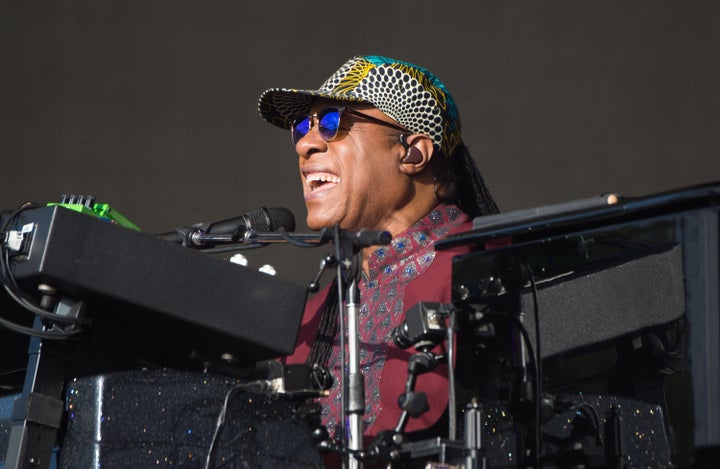 Directly addressing the Black Live Matter movement, Stevie went on: "All life does matter, but the reason that I say black lives matter is because we are the original people of this world. So in essence, everyone here has some black in you. You've all got some soul in you so stop denying your culture."
After his speech, he began a fitting rendition of 'Love's In Need of Love Today', before going on to perform the rest of his Grammy Award-winning album, which also features hits such as 'Isn't She Lovely' and 'Sir Duke'.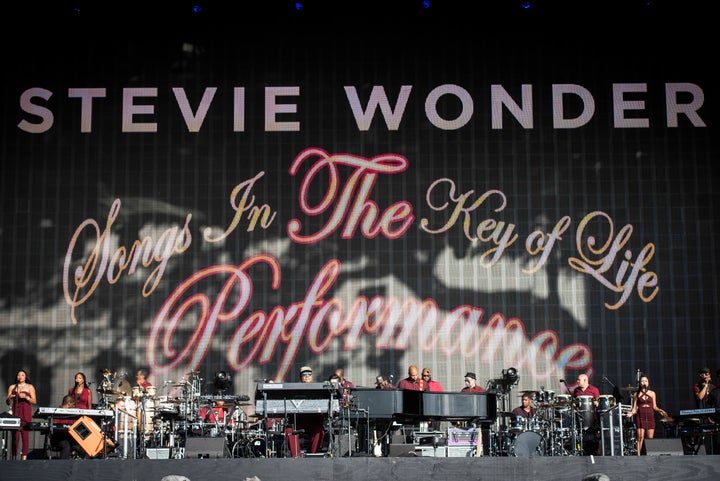 During his set, Stevie also paid tribute to the late Prince, asking the audience to call him DJ Tick Tick Boom and playing the late singer's 'Kiss' and 'When Doves Cry'.
He then closed his mammoth four-hour set with a medley of some of his biggest hits, including 'Part Time Lover', 'Signed, Sealed, Delivered' and 'Superstitious'.
"Maybe next year, we'll do it again. Are you with me on that?" he asked as he took his final bow, with the crowd's response suggesting this won't be the last time he'll grace Hyde Park's Great Oak Stage.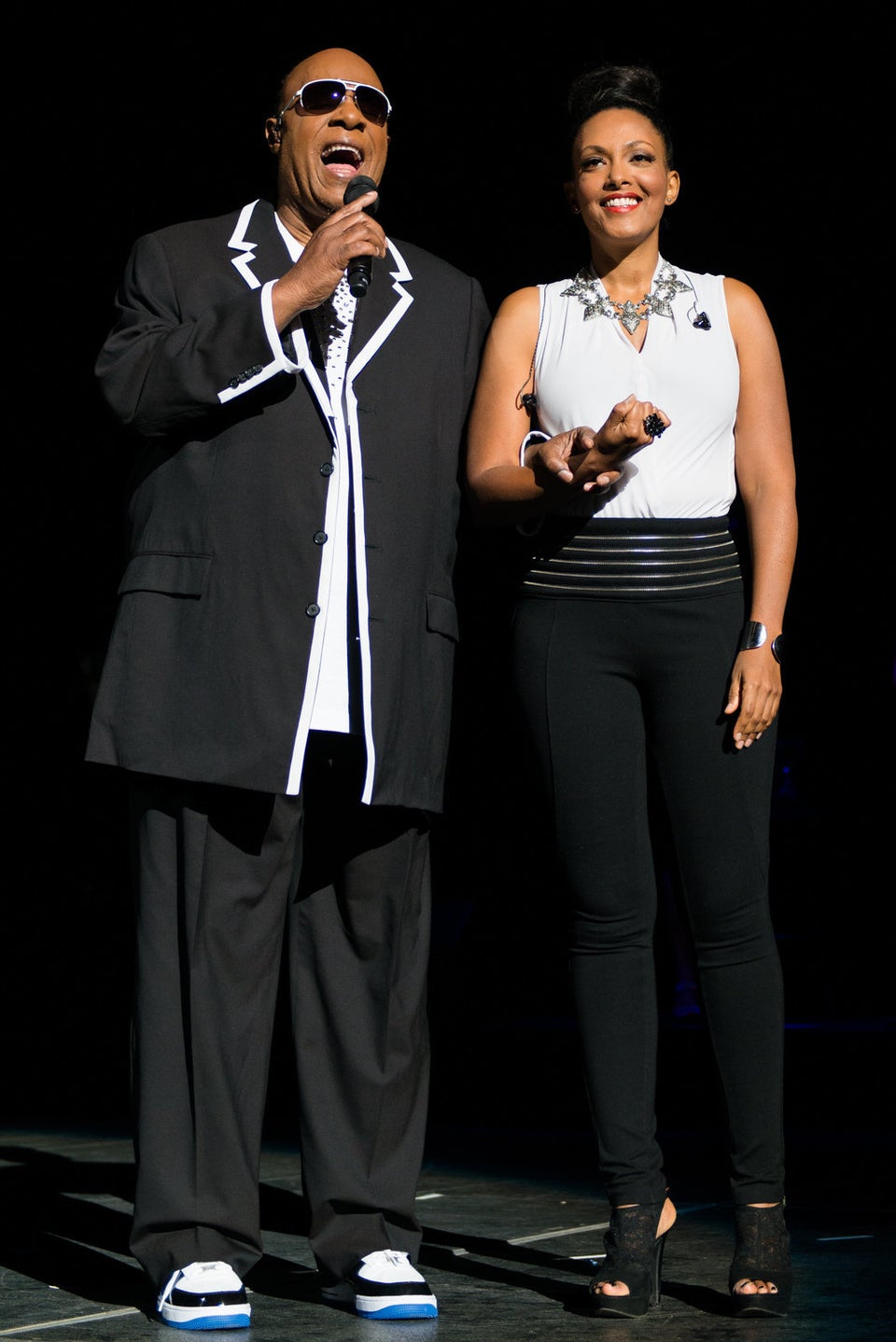 Stevie Wonder