Sorry to be a bunch of killjoys, but that's not actually what happened.
News outlets appear to have misconstrued Mawr councillor Ioan Richard's comments about the remains of a marijuana factory that were abandoned near a sheep farm near Craig Cefn Parc in the Swansea Valley.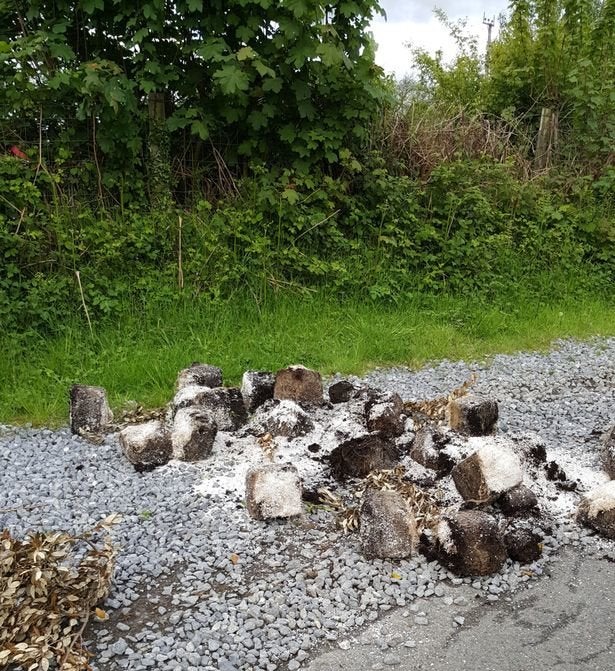 County councillor Ioan Richard told the South Wales Evening Post that some of the animals were already causing havoc in the nearby villages, and expressed worries about how they might behave if they were to eat some of the abandoned marijuana plants.
"There is already a flock of sheep roaming the village causing a nuisance," he said. "They are getting in people's gardens and one even entered a bungalow and left a mess in the bedroom.
"I dread to think what will happen if they eat what could well be cannabis plants – we could have an outbreak out of psychotic sheep rampaging through the village."
This has, however, been misinterpreted by many news sites who thought it meant the sheep were already high and going nuts. In reality, the sheep were just being naughty and hadn't gotten stuck in to the dank kush.
Which led to headlines like these: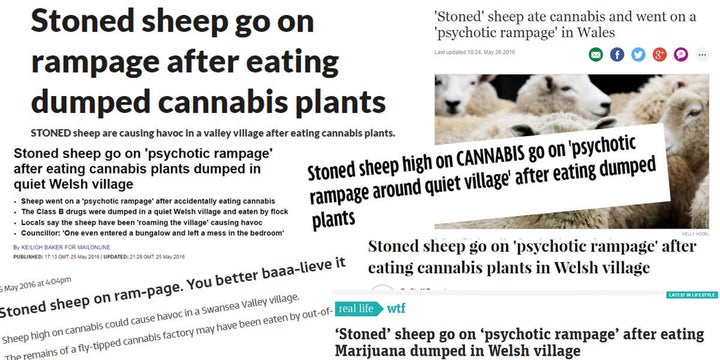 "We made the police aware of this incident as soon as it was reported and arranged a site visit together. The fly-tipped waste has now been removed, but we'd urge anyone with information about who may be responsible to contact either ourselves or South Wales Police .
"Fly-tipping has a negative impact on local communities, so we're doing all we can to both prevent it and clean up as quickly as possible at known hot spots. We also investigate all cases of fly-tipping and will take enforcement action if there's sufficient evidence."
But it isn't entirely implausible to think that sheep might chow down on some weed and cause trouble in the town - because it has happened before.
A flock were left with the munchies in Surrey in 2014 after £4,000 worth of drugs were dumped on land belonging to aptly named farmer Nellie Budd.
"My sheep being inquisitive had an interesting feast on it," Budd said. "At first I thought it was someone's hedgerow rubbish. I went down to collect the bags so the sheep weren't eating black plastic.
"When I got there I realised it was a form of herbal cannabis plant. They were very strong in scent.