University has never been more expensive in the UK and many students now rely on their families to help financially support them.
But with no official guidance from the government, lots of parents struggle to know how much they are expected to contribute to their child's university education.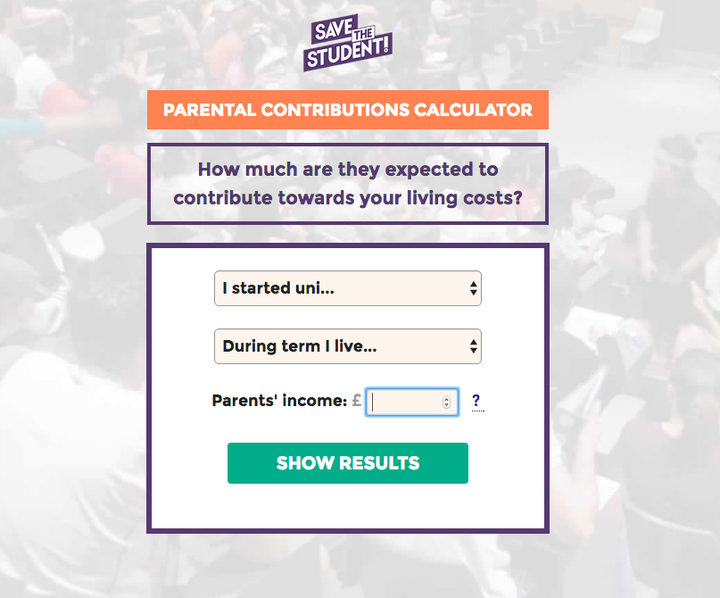 The calculator works out the difference between the maintenance loan a student receives and the amount a young person needs to live on while at uni, taking into account whether or not they are a student in London.
Jake Butler, editor at Save the Student, said: "Exactly how much parents should be supporting their children financially at university - if at all - has always been a contentious issue.
"The government explicitly involves parents from the outset by offering means-tested loans based on household income, but they have failed to offer solid guidance as to what's expected, which complicates things for students and their families."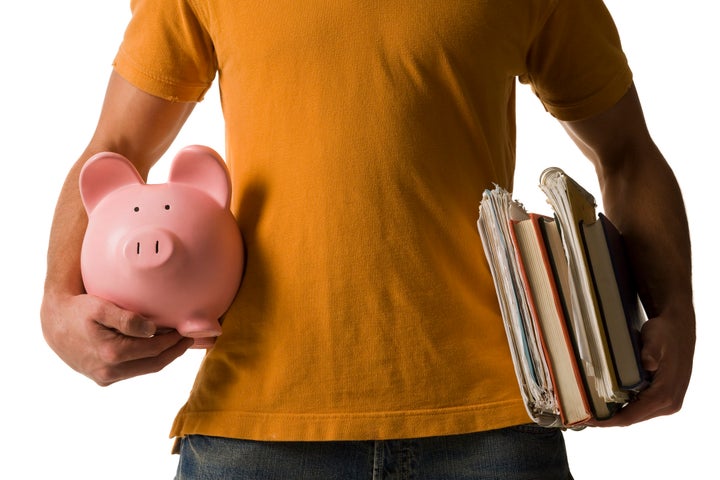 According to the calculator, a student who started university outside of London in 2014 from a family who earns £25,000 a year would not need any additional money as they would receive the full £7,161 of maintenance grants and loans.
But a young person in identical circumstances with parents who earn £40,000 would need an extra £1,420 to live on.
Save The Student has calculated that the government expects some families to give their child up to £4,379 a year.
But despite the fact some parents may be shocked at the size of the contribution they are expected to make, students are happy that they can finally work out exactly what they need.
A recent survey by Save the Student found that one in three students feel like they don't get enough financial support from their parents.
Bethany Reed, a 21-year-old History student from the University of Lincoln, said: "My parents have to supplement my student loan, otherwise I wouldn't be able to afford rent.
"We all sat down before I started university to work out the payments, but we didn't really know how much I would need to live off.
"I think the calculator is a great idea and I wish it had been around when I was a fresher," she added.