When it comes to carbon emissions, don't blame big cities -- blame the suburbs, says a new study from the University of California, Berkeley.
The study, released Monday, found that population-dense cities contribute less greenhouse-gas emissions per person than other areas of the United States. However, these cities' suburbs are so damaging to the environment that they effectively wipe out any climate benefits. The study will be published in science journal Environmental Science & Technology.
Using dozens of variables, researchers found that greenhouse-gas emissions -- largely from cars, trucks and other vehicles -- in the suburbs account for about 50 percent of all household emissions in the nation, even though less than 50 percent of the population lives in these areas.
The average household in Manhattan, for instance, has a carbon footprint of 32 metric tons annually -- the same amount of energy needed to power 6.7 cars for a year. But across the water in Great Neck, N.Y., the average household footprint is 72.5 metric tons, which would power more than 15 cars for a year. Similarly, San Francisco's annual household carbon footprint averages about 39, but levels spike to 64.6 in the nearby suburb of Danville. Chicago's levels are in the high 30s, but in the suburb of Glencoe, a whopping 93.2 metric tons.
"Metropolitan areas look like carbon footprint hurricanes, with dark green, low-carbon urban cores surrounded by red, high-carbon suburbs," said Christopher Jones, one of the study's authors. "Unfortunately, while the most populous metropolitan areas tend to have the lowest carbon footprint centers, they also tend to have the most extensive high-carbon footprint suburbs."
Indeed, households in dense urban areas tended to have carbon footprints about 50 percent below average, due in part to public transportation and smaller, multi-unit dwellings which require less energy to heat and cool. Households in the suburbs, however, had footprints about twice the average. Nationwide, household carbon footprints are generally lower in the West, with the densest population of high-carbon footprints centered in the Midwest.
The study also revealed that as household income, home size and vehicle ownership increase, so do carbon emissions. But instead of adopting the policies of dense urban centers, the researchers suggested suburban communities seek out tailored solutions that fit their communities.
"A number of cities nationwide have developed exceptionally interesting and thoughtful sustainability plans; many of them very innovative," said Daniel M. Kammen, another author of the study. "[But] cities need information about which actions have the highest potential to reduce greenhouse gas emissions in their communities. There is no one-size-fits-all solution."

Kammen suggested that using energy-efficient technologies might be a practical way for suburbs to tackle the problem.
"Suburbs are excellent candidates for a combination of solar photovoltaic systems (solar panels), electric vehicles and energy-efficient technologies," he said. "When you package low-carbon technologies together you find real financial savings and big social and environmental benefits."
Related
Before You Go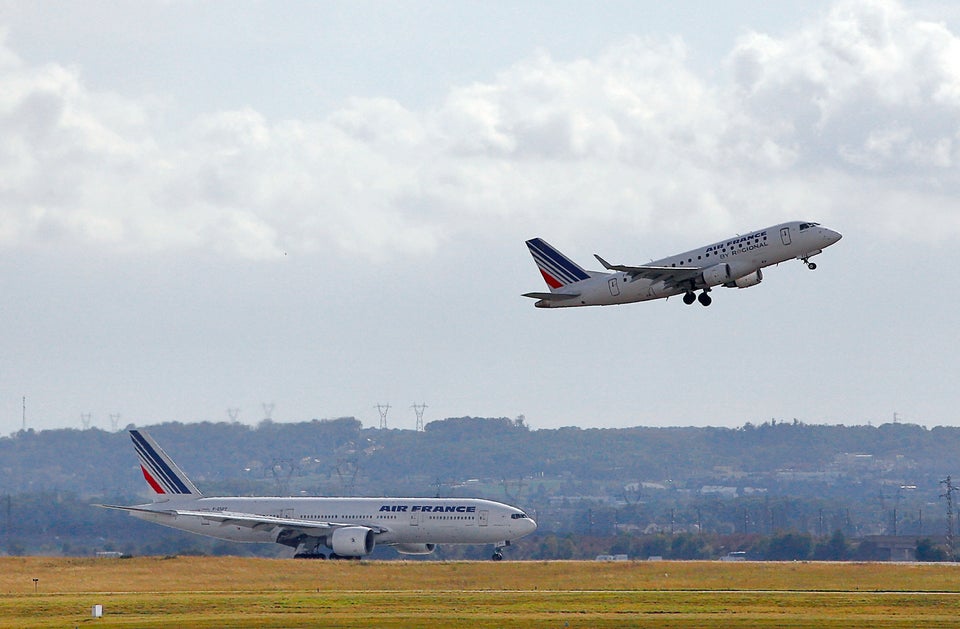 Connect The Dots On Climate Change