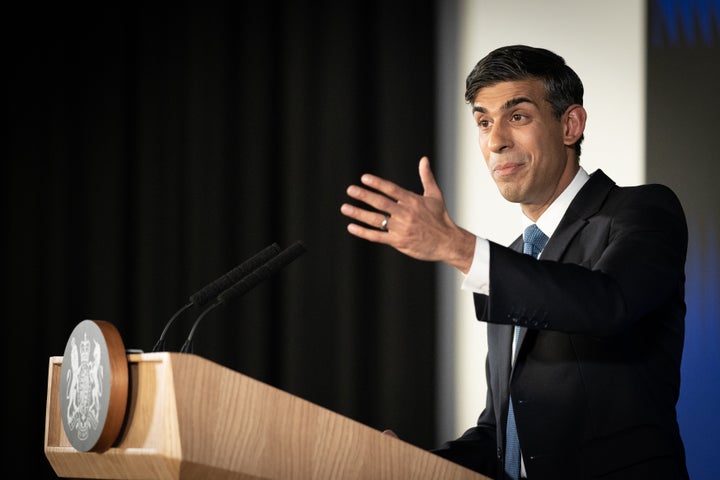 Rishi Sunak is set to announce new anti-strike laws that will allow employers to sack workers who take industrial action – including teachers and nurses.
In a desperate effort to curb the wave of strikes crippling the UK, the prime minister could bring forward legislation to ensure so-called minimum service levels as early as Thursday in six sectors, including the health service, rail, education, fire and border security, The Times reported.
Strikes would be deemed illegal if trade unions refused to provide the minimum level of service, the newspaper quoted a government source involved in the discussions as saying.
Employers will be able to sue unions and sack workers under the government plans, the report added.
However, a significant pay rise for public sector workers is also reportedly under consideration as a means of ending the strikes, according to the paper.
A source told the paper: "This legislation will remove the legal immunity for strikes where unions fail to implement a minimum level of service. The strikes will be illegal. Ultimately people could be fired for breach of contract."
The move is unlikely to directly affect the current round of disputes. MPs do not return until next week, and even if the legislation jumps hurdles in the Commons and the Lords, unions are likely to mount a legal challenge.
Sunak last month indicated he wanted to introduce anti-strike laws to protect people's lives and minimise the disruption on their livelihoods.
The prime minister was asked on Wednesday about the wave of strikes sweeping across the country, replying that his government's door was always open for dialogue.
He said: "You'll hear more from the government in the coming days about our approach.
"My view is people should always behave reasonably and fairly and make sure that what we're doing is centred around what is responsible for the country, what's affordable for the country.
"I think that's the right dialogue to be having, and I hope we can have that dialogue."
He said "people should have the right to strike", adding "that has to be balanced with the right of the British public to go about their lives without suffering completely undue disruption in the way we've seen recently".
Sunak added: "And that's why I have said we will introduce new legislation that restores that balance and crucially protects people's lives as well as their livelihoods."