Denim, a style staple for the many, has one of the least sustainable manufacturing processes in the fashion industry, but recent innovations mean that there are options for those looking to be a more eco-friendly alternative.
"Fashion is killing the world's waters, and the denim industry is particularly destructive," Kirsten Brodde, senior campaigner for Greenpeace International, told HuffPost UK.
"They use a mix of toxic chemicals to bleach denims that we all wear. Jeans were originally designed to be a very robust piece of clothing but have been perverted by the fashion industry to sell high volumes."
However, the tides (pardon the pun) are beginning to turn. Here are some brands that are working to make jeans, jackets and other denim delights better for the planet.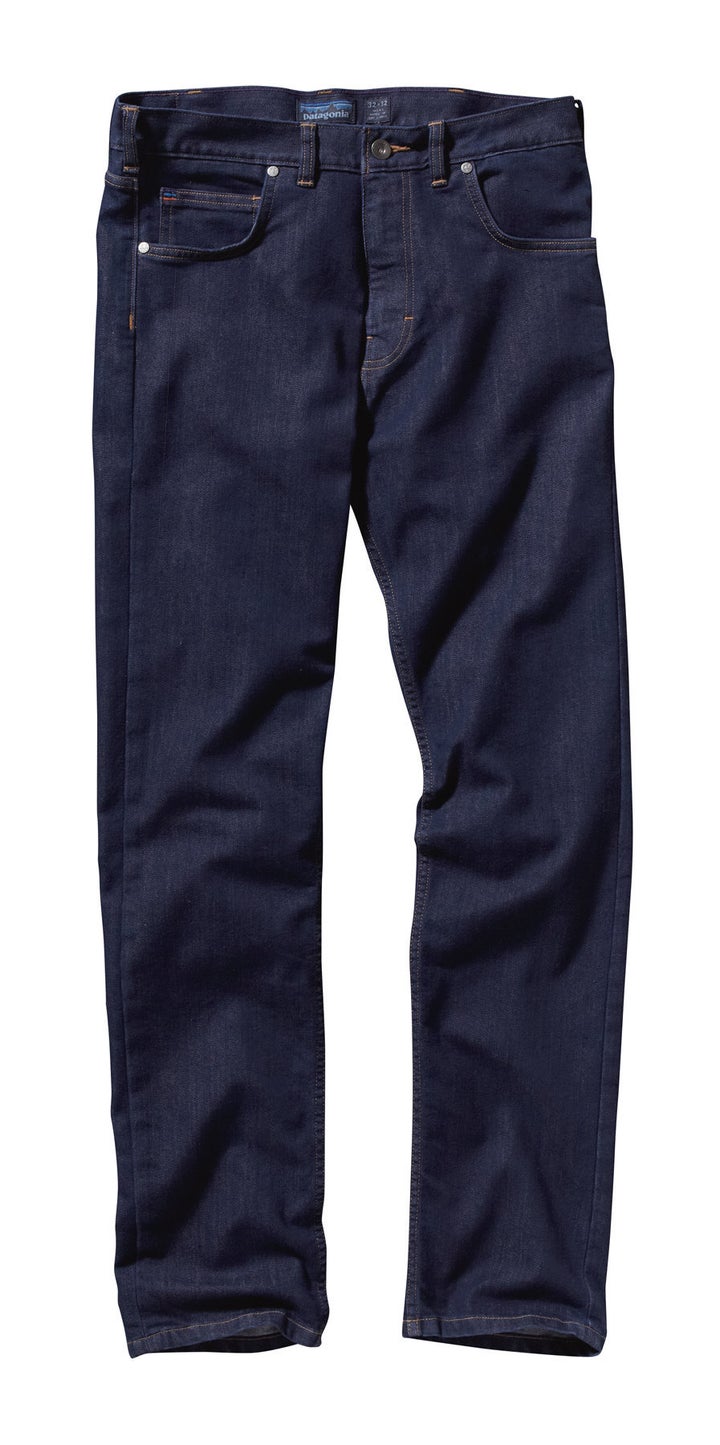 Patagonia
This clothing brand has recently made changes to its denim dyeing process, which has resulted in an 84% reduction in water consumption, a 30% reduction in energy consumption and a 25% reduction in CO2 emissions.
"We use only 100% organic cotton [that is] grown without synthetic fertilisers, pesticides or herbicides," explained Clément Mésange, Patagonia spokesperson.
"The cotton is also Fair Trade Certified for sewing, meaning we pay workers a premium that they can then use to improve their communities and elevate their standard of living."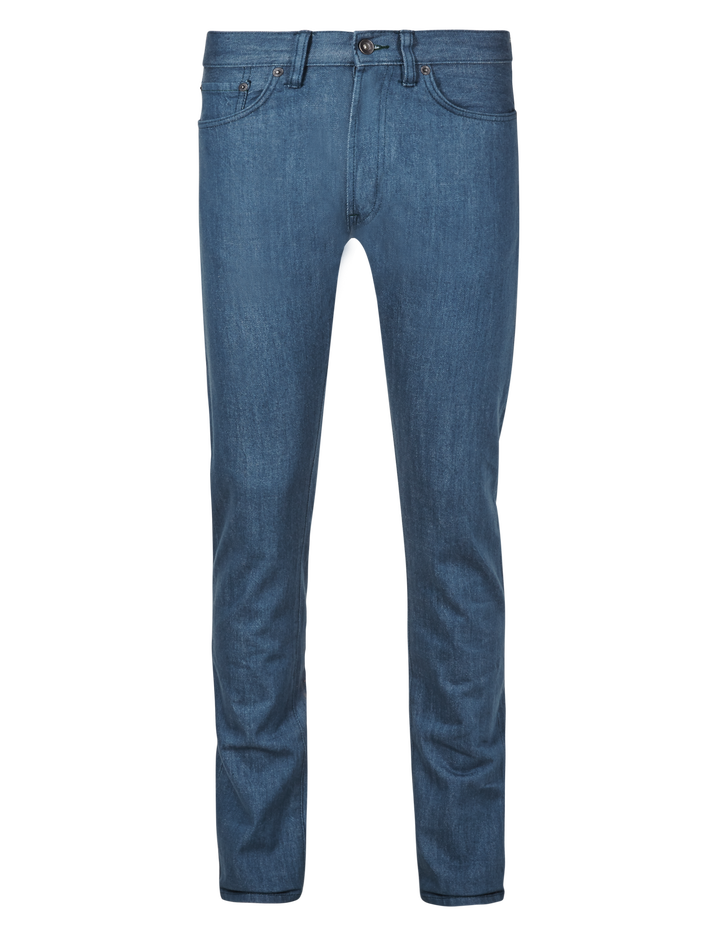 M&S
Last summer, M&S launched Sustainable Selvedge, an eco-friendly denim range for men.
The collection's sustainable credentials include the use of responsibly sourced cotton, as well as recycled thread and zip tape. The manufacturing process also uses less water, energy and chemicals than previously. M&S has also committed to sourcing 100% of their cotton from sustainable sources by 2019.
In the meantime, to spot the range in stores look out for the biodegradable patch on the back of each pair.
The Sustainable Selvedge range comes in a variety of colours and fits, all at £45 a pair. They're available both online and in-store.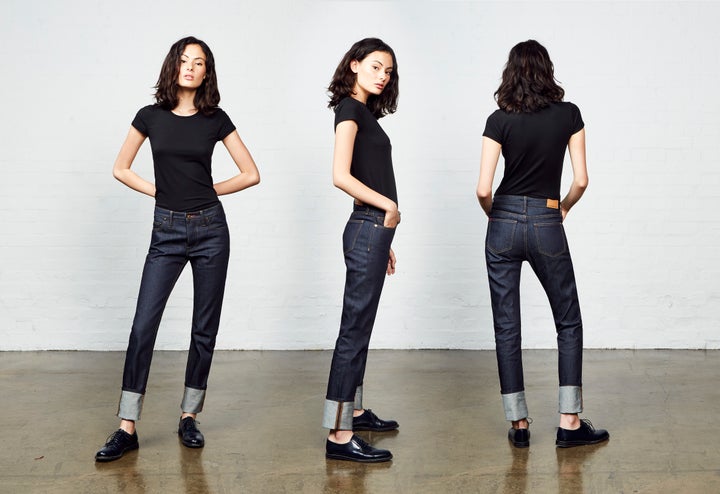 Huit Denim
An ethical favourite of Megan Markle's, Huit Denim isn't just looking out for the planet, but for the people who are vital to making their jeans.
In 2001, a denim factory in Cardigan, Wales, was shut down due to competition from factories producing cheaper products, a problem that is encouraged by fast fashion. 400 people, in a town of 2,000, lost their jobs. Eleven years later, Huit Denim launched in Cardigan to give these people back their jobs.
They also run a No Wash Club, as a means of personalising the fit of your jeans, but also to encourage wearers to be more sustainable about their laundry habits.
While not all of their denims are organic yet, they are working towards this goal and have also trialled natural indigo dye in their jeans, a plant-based alternative that colours the jeans without the chemical damage to the environment.
There are even plans for Huit to introduce packaging made from their scrap denim materials from the cutting room. Watch this space.
Huit's recommended most sustainable range for women, the Coda, are £155 a pair.
Re/Done
Buying second-hand is a really easy way to decrease your fashion waste footprint, and LA-based label Re/Done has taken the vintage Levi fashion trend a step further.
These guys take old Levi's jeans apart at the seams and repurpose them into modern styles, as part of an effort to further reduce material waste.
"Consumers still often associated sustainable clothing with a kind of granola aesthetic. We helped people see that being stylish and being sustainable need not be diametrically opposed to one another, but could exist together," claimed Sean Barron, co-founder of Re/Done.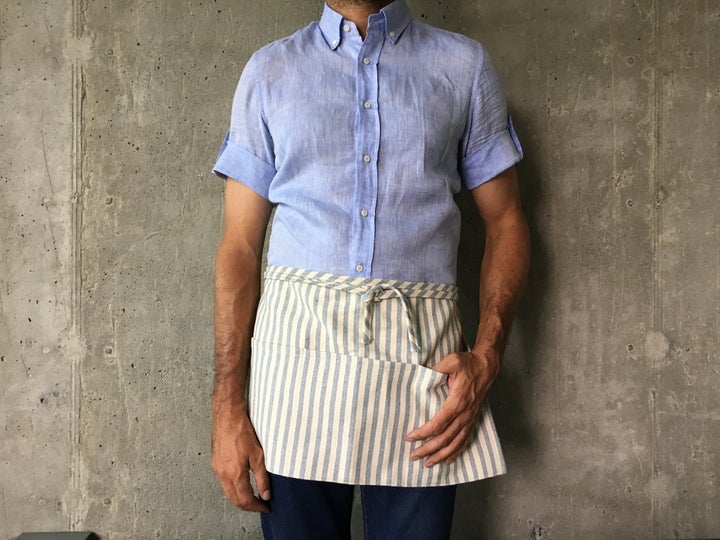 The New Denim Project
According to Fashion Revolution, the denim industry sends more than 250 million yards of leftover fabric to landfills every year. But family-run Guatemala-based textile group, The New Denim Project is working to reduce this by using textile scraps from local denim mills as its main source of raw material to make jeans.
"When cutting a denim pattern, 15% of the fabric goes to waste – we consider this discarded material as one of the most valuable resources to create new fabric," said Arianne Engelberg, creative director at The New Denim Project.
And the project's waste-free mantra doesn't stop there. In an effort to promote a circular economy, all of the waste from The New Denim Project's own production is donated to local coffee farms' compost as a natural fertiliser.
The New Denim Project collaborates with a range of denim brands. For some exciting denim-inspired home treats check out their in-house brand, The Conscious Home.
For example, the upcycled denim cotton half apron pictured above is available on Amazon for £17.90.
What the future holds...
"The truth is, denim is a dirty business. Factories dump contaminated water directly into the environment. It's gross. It's negligent." Michael Preysman, CEO of Everlane, said at the launch.
Everlane doesn't currently ship to the UK, but they're an exciting example of the sustainable future of denim.