One of the great classics of British children's literature makes another outing to screen this week, but with one significant alteration - amid fears, reportedly, that links could be drawn with online pornography.
The latest big screen adaptation of Arthur Ransome's beloved 'Swallows and Amazons' has been given a PG-rating for its cinema release, but the screenwriter has revealed she's had to change the name of a character because it "could evoke connotations with online pornography".
While the film retells the 1930 story of the fictional Walker family, having water-bound adventures during a holiday to the Lake District, audiences won't hear the original name of one of the girls, christened Titty in the book.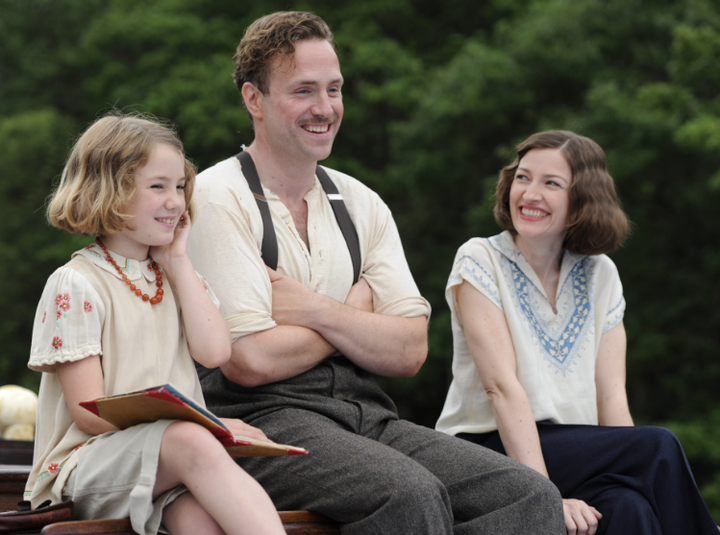 Instead, she's been renamed Tatty in the new film, with the character played by pop star Lily Allen's younger sister Teddie-Rose Malleson-Allen.
Andrea Gibb explained that "the decision was not taken lightly, but the word means something different now" for children living in the internet age.
The Daily Mail quotes the writer explaining: "We also felt we had a duty to our young audience in this internet age. However, there was no edict, no 'politically correct' diktat from on high. We, the film-makers, had long and careful discussions, in consultation with the Arthur Ransome Trust, and came to a consensus to change it."
Chris McGovern, chairman of the Campaign for Real Education, told the Times that the alteration amounted to kowtowing to political correctness.
"It is surrendering to preconceptions about how children think. If there is a problem with how children think they need to deal with the problem not sort of adjust things. I think they should respect the integrity of the book and keep the original name in my view."
As well as Teddie-Rose, the film, which goes on release this week, stars Kelly Macdonald as the children's mother, Andrew Scott, Rafe Spall and Jessica Hynes.
The book has previously been adapted for TV in the 1960s, and a film version in 1974 starring Ronald Fraser and Virginia McKenna. It's also appeared on radio and on stage.
Swallows and Amazons will be released in UK cinemas on 19 August.