An enraged Syrian refugee accused Stop The War of trying to silence him as they protested outside Downing Street against Donald Trump's air strike.
Hassan Akkad went to the quickly arranged gathering on Friday and said he was appalled by the absence of "a single placard or slogan" condemning Syrian dictator Bashar al-Assad.
He said he shouted "that Assad is our enemy", saying they would not let him address the crowd on their megaphone.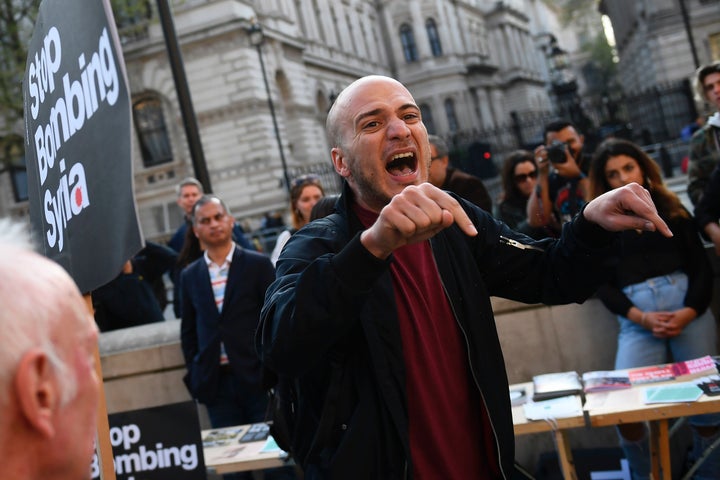 Trump ordered the missile strike against an Assad regime airbase after a nerve gas attack on Tuesday killed scores of civilians, including more than 30 children.
Stop The War has been accused of double standards for vocally opposing Western intervention in the Syrian civil war but being silent on Russian intervention, which propped up Assad, as well as the regime's crimes.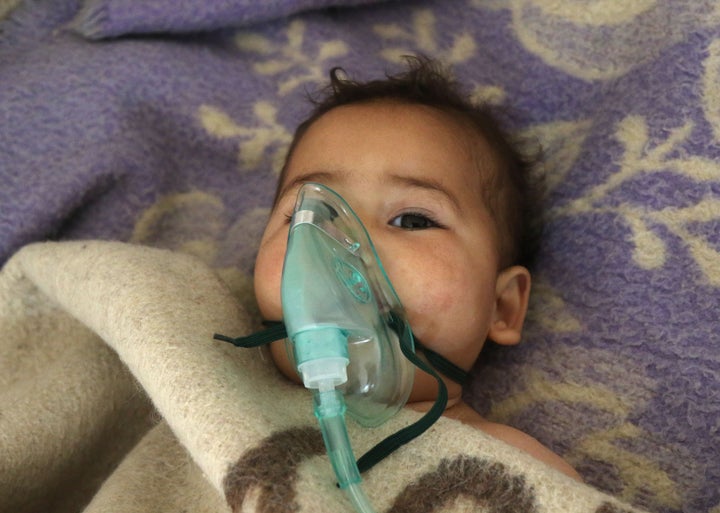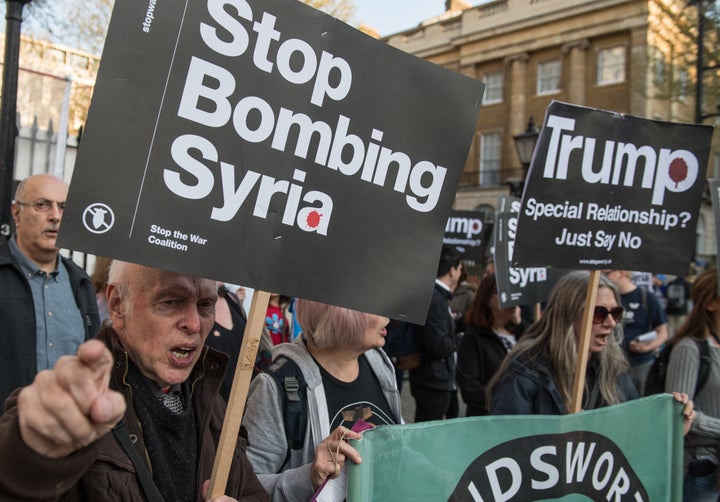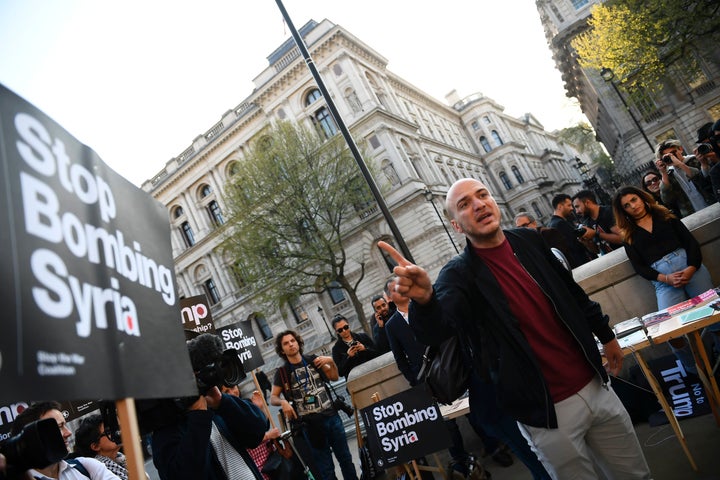 "I'm so livid at how Stop The War Coalition tried their utmost to silence me with their megaphones," Akkad wrote on Facebook after the Downing Street protest.
"Not a single placard or slogan is condemning Assad. I asked them respectfully to say few words on the megaphone and they said no and tried their best to ignore my presence.
"I shouted on top of my head that Assad is our enemy. He is the Syrians' enemy. We don't trust Trump, for he has just banned us from entering the US, we know he's not really fond of Syrians, and he definitely has an agenda behind all this.
"However, bombing the war criminals who gassed our children to death is to not to be protested."
Akkad, whose story was told in the BBC series about the migration crisis Exodus, was photographed at the event and angry when MailOnline captioned it to imply he was with Stop The War.
Akkad was an English teacher in Damascus but fled Syria in 2012 after he was tortured for protesting against the Assad regime. He made it to Britain in September 2015.
Before the protest on Friday, he tweeted: "I don't care who ordered the strikes. The destruction of an airbase means less Syrians will die from Assad's barrel bombs. This is good news."
"Stop the War has campaigned against the war from the start and this incident only underlines the urgency of a political solution," it said.
"It is crucial that the attack is not used as a justification for further Western escalation in Syria. Foreign intervention has only served to deepen and prolong the suffering of the Syrian people.
"Donald Trump has already committed 1,000 US troops to Syria and intensified the bombing campaign. Further attacks can only inflame the desperate situation."
Related